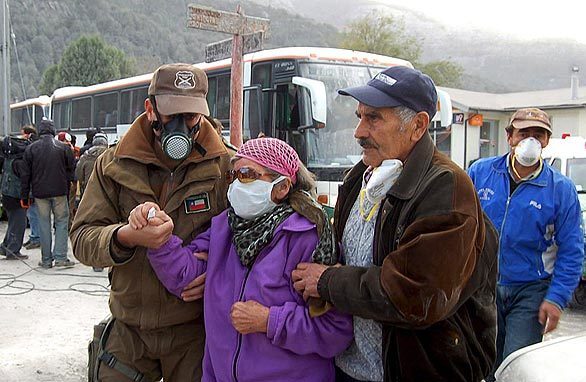 4 Images
Chile's Chaiten volcano erupts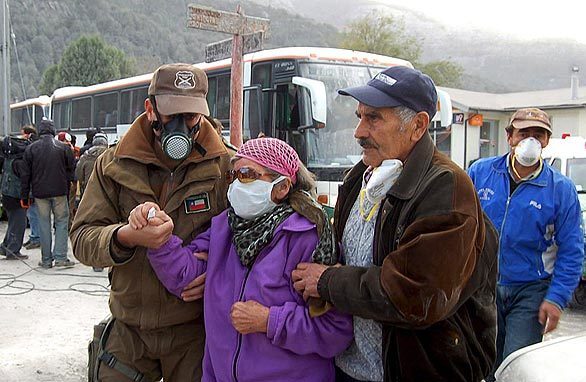 A woman is helped during the evacuation from Futaleufu, Chile.
(Cristian Brown / EPA)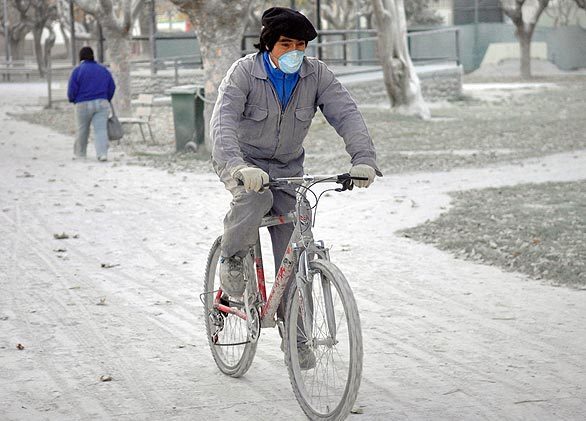 A man rides his bike along a street covered with ashes in Esquel, southwest of Buenos Aires, Argentina.
(Associated Press)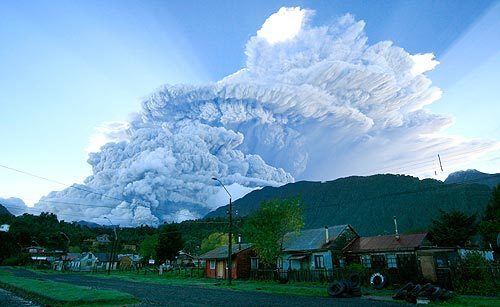 The Chaiten volcano in Chile had been dormant for thousands of years. It shot hot ash into the stratosphere in May 2008, forcing the evacuation of a remote stretch of Chilean Patagonia.
(La Tercera)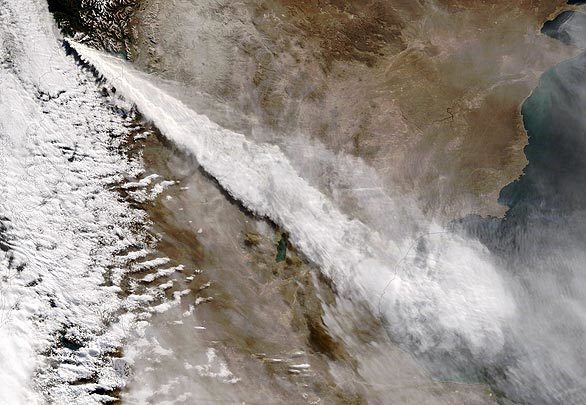 A satellite image taken on May 3 by the MODIS program, shows a cloud-like plume of ash and steam rising from the Chaiten volcano in Chile.
(NASA)