Afghans to take over greater security role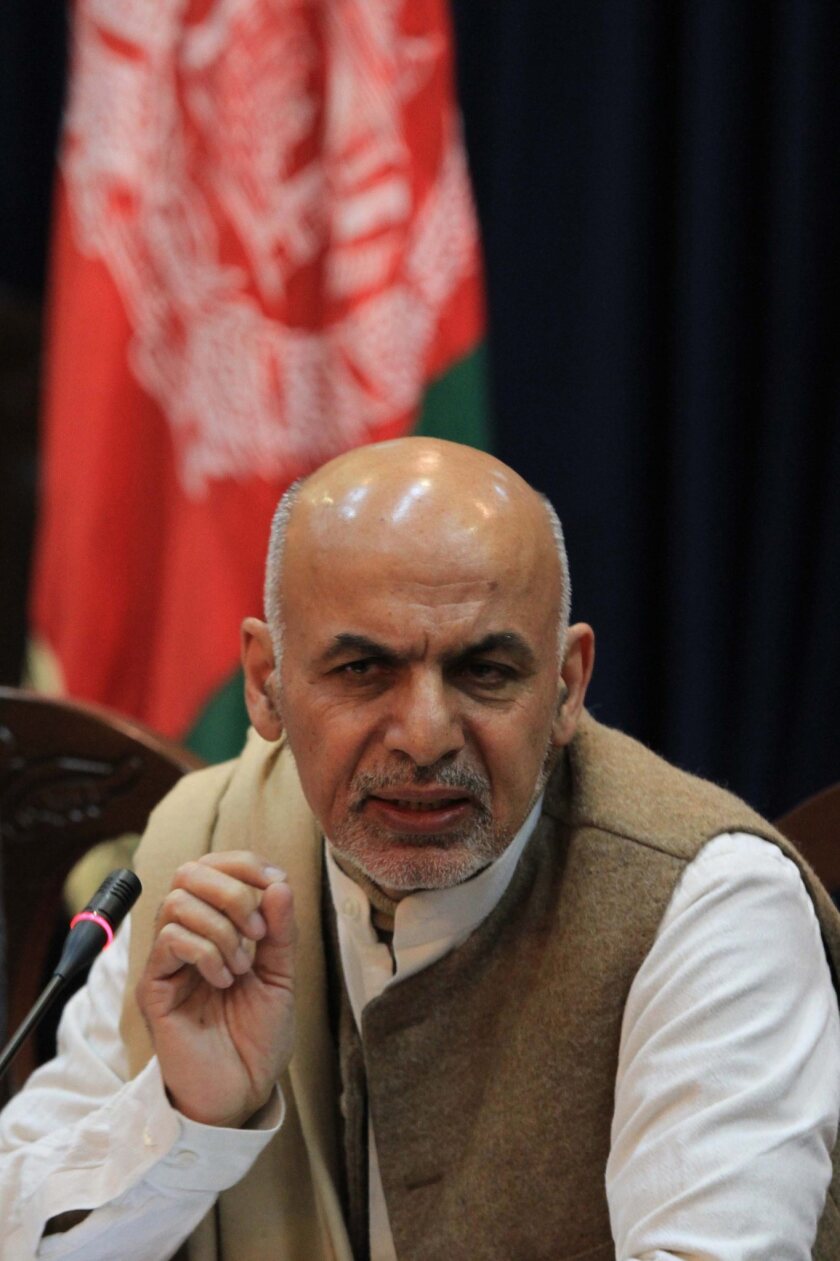 KABUL, Afghanistan -- Afghan forces are preparing to take the lead in safeguarding more parts of the country in line with plans to assume full responsibility for security when most foreign troops withdraw by the end of 2014, President Hamid Karzai's government announced Monday.
The next phase of the hand-over of security duties from North Atlantic Treaty Organization-led troops to Afghan soldiers and police will begin in two months and will give the national forces primary responsibility for defending 87% of the population, said Ashraf Ghani Ahmadzai, who heads a transition commission set up by the government.
Speaking at a news conference, he dismissed concerns about the readiness of Afghan troops to take on the lead combat role against the Taliban-led insurgency, saying security has improved or remained the same in areas that have already made the transition.
"When the enemies of Afghanistan have attacked the Afghan national security forces, they have been defeated," Defense Minister Bismillah Khan Mohammadi told reporters at the briefing.
Most of the districts that will be included in the next phase of the transition are located in the north and interior of Afghanistan, with one district in the restive southern province of Helmand. When the handovers are completed at an unspecified date, Afghan security forces will be responsible for 23 of the country's 34 provinces.
"This is a significant step towards our shared goal of seeing Afghans fully in charge of their own security by the end of 2014," NATO Secretary-General Anders Fogh Rasmussen said in a statement.
By next summer, NATO's International Security Assistance Force expects the Afghans to take responsibility for the entire nation, with U.S. and international troops mainly in a support role.
But the challenges were evident from a Pentagon report released in December that said only one of the Afghan army's 23 brigades can operate without international air, logistics and other support.
The U.S. and its allies plan to maintain troops in Afghanistan after 2014 to train, advise and assist the national security forces, but the size of that force is still under discussion.
With the additional responsibility taken on by Afghan forces has come a heavier toll. More than 1,000 Afghan soldiers died in 2012, substantially higher than the year before, Afghan defense officials said Sunday.
ALSO:
Coalition soldier missing in Afghanistan is found dead
Israel's former foreign minister indicted on fraud charges
African Union tells Central African Republic rebels to end uprising
Hashmat Baktash contributed to this report.
---
Must-read stories from the L.A. Times
Get all the day's most vital news with our Today's Headlines newsletter, sent every weekday morning.
You may occasionally receive promotional content from the Los Angeles Times.