Horse meat found in nearly 5% of beef products tested in EU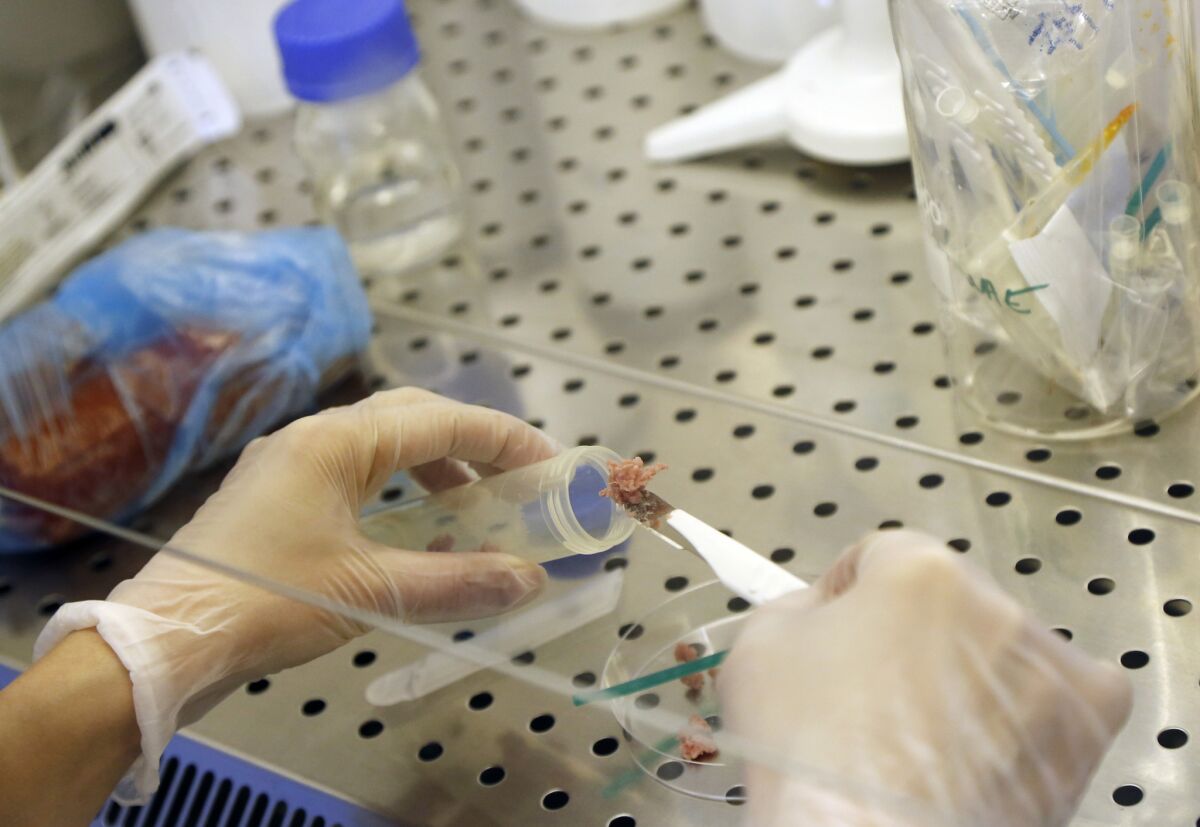 Thousands of tests across the European Union revealed that nearly 5% of foods marketed as beef contained horse meat, according to results released Tuesday.
However, European officials said health risks from the mislabeled meat were minor. A much smaller fraction of the horse meat run through separate tests -- 0.5% -- contained a veterinary drug banned for humans to eat, the tests found. A day earlier, European food safety officials estimated that the risk of suffering toxic effects from accidentally ingesting horse meat was lower than 1 in 100 million.
"Today's findings have confirmed that this is a matter of food fraud and not of food safety," EU Health Commissioner Tonio Berg said in a statement Tuesday, pledging to tighten controls along the food chain.
Scandal erupted in Europe this year after horse meat was detected in beef products on store shelves in Britain, France, Germany and other European countries.
While horses are regularly consumed in some parts of the world, including France and Italy, the revelation shocked and disgusted unwitting consumers who bought burgers or lasagna that was labeled as beef -- only to learn later that it might contain horse. The revelations drew new attention to the complicated path from slaughterhouses to supermarkets and spurred calls for closer regulation.
European Union countries tested 4,144 food products for horse meat, searching for telltale equine DNA. An additional 3,115 samples of horse meat were tested for the drug phenylbutazone, also known as bute, to see how likely it was that horse meat would carry it.
Britain, Ireland, Belgium, Malta and Slovakia found no horse meat in their tests, but other countries detected higher-than-average percentages in products labeled as beef: French authorities found traces of horse meat in 47 out of 353 samples it tested, roughly 13%. In Greece, the number was 12.5%.
However, chances that horsemeat would contain bute were found to be slim. European officials said the dangers were minimal. "You would have to eat hundreds of horse burgers for months to have problems," European Commission spokesman Frederic Vincent told Agence France-Presse.
On top of the tests done by authorities in European Union countries, nearly 8,000 tests were conducted by food processors and distributors, searching solely for horse meat, the EU said Tuesday. That second set of tests found less than 1.4% of beef products contained horse DNA.
ALSO:
Pakistani Taliban denies involvement in Boston blasts
Dozens reported killed in Pakistan after massive Iran quake
London may tighten security for its marathon after Boston bombings
---
Must-read stories from the L.A. Times
Get the day's top news with our Today's Headlines newsletter, sent every weekday morning.
You may occasionally receive promotional content from the Los Angeles Times.