Israel approves prisoner release to restart talks with Palestinians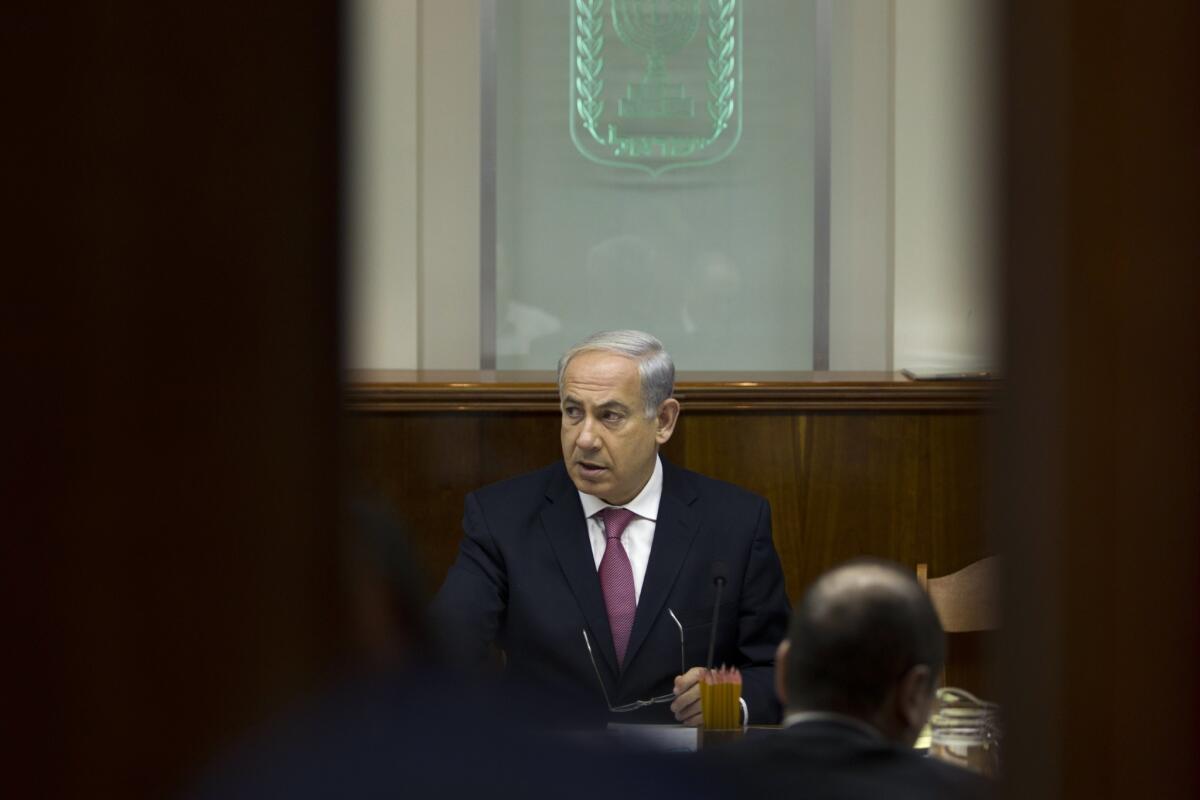 JERUSALEM – The Israeli government agreed Sunday to release 104 Palestinian prisoners over the next nine months as a gesture to lure Palestinian leaders back to the negotiating table.
Prime Minister Benjamin Netanyahu said the deal, while painful for the family members of those killed in terrorist attacks, was vital to Israel's security and stability.
After a long debate Sunday, he won 13 votes from his 22-member cabinet. Seven members opposed and two abstained.
Netanyahu faced considerable pressure from U.S. Secretary of State John Kerry, who is hoping to renew talks in Washington on Tuesday between representatives from both sides.
Protesters outside the prime minister's office criticized the decision, saying it will reward terrorists and free criminals with "blood on their hands."
Justice Minister Tzipi Livni, who voted in favor of the release, said that prisoners will only be set free as long as negotiations proceed in good faith.
Prisoners are likely to be released in four stages, beginning next month and ending early next year.
Earlier Sunday, the cabinet approved a draft bill, aimed at appeasing right-wing lawmakers, that would require that any peace deal with the Palestinians be approved by a vote of the Israeli people. It now goes to the Knesset, the Israeli parliament.
ALSO:
Syrian rebels accused of massacre near Aleppo
Pope Francis urges social change in Brazil -- without violence
Two Koreas diverge as they mark 60th anniversary of cease-fire
Sign up for Essential California for news, features and recommendations from the L.A. Times and beyond in your inbox six days a week.
You may occasionally receive promotional content from the Los Angeles Times.