As Rio braces for the Olympics, a defensive mayor insists the city will be ready
In a conference room at city hall, a framed photograph from the 2012 Olympics shows then-London Mayor Boris Johnson passing the Olympic flag to Eduardo Paes, the mayor of Rio de Janeiro. Paes, all smiles, waves the flag proudly.
He's not smiling much today. A lot has changed in Brazil over the last few years — mostly for the worse — and Paes is on the defensive as the Games approach.
As he insists the city will be ready and defends his record, a television screen in the conference room fills with the image of Johnson, who helped orchestrate Britain's "Brexit" from the European Union. Paes, the face of the 2016 Olympics, turns on Johnson, face of the last Summer Olympiad.
"He's really unstable, he's really mad," Paes says. "He didn't do anything for the Olympics. He was awarded them then profited. At the same time that I'm getting all the flak for the problems of the Olympics, I'm the one who did practically everything."
See the most-read stories in World News this hour »
For the young and dynamic mayor, the Olympics were supposed to be his time to shine, and to show off his long-term projects for this "marvelous city." Some thought the event might open a path to the presidency. But as Brazil struggles with political and economic crises, the Olympic flame has served instead to put the heat on Paes.
In an interview with the Los Angeles Times, he rarely minced his words, cursing in Portuguese and English while complaining of "unfair" treatment by the international press. He also lays into colleagues in the state and federal governments for financial and administrative shortfalls, all while recognizing Rio's serious problems and trying to remind the global community that those problems are nothing new.
"We beat out Madrid, Tokyo and Chicago. But we didn't win because our infrastructure is better. We won more because of our problems than because of our qualifications," he says. "If you want the Olympics to mean change, what are you going to do in those cities?"
Rio's Olympic organizers, he says, essentially told the world, "Come to Rio, we have mudslides, floods, poverty, traffic jams, and it's an opportunity." He adds, "We never said we'd solve all of Rio's or Brazil's problems. We said the Olympics would make progress on some problems."
We never said we'd solve all of Rio's or Brazil's problems. We said the Olympics would make progress on some problems.
— Eduardo Paes, mayor of Rio de Janeiro
Eduardo Paes, 46, is a hyperactive politician who settled into the fifth political party of his life, the Democratic Movement Party (PMDB), shortly before he was elected mayor in 2008 and Rio won the Olympiad, to much fanfare, in 2009. Brazil was booming and Rio's star, like Paes', was rising.
But Brazil has entered a deep recession and national political crisis in the last two years, and a number of high-profile incidents in Rio have tempered expectations for the Games, and raised questions about Paes as well, even if everything wasn't under his control.
In recent months crime has worsened, and made headlines when an Australian Paralympian was robbed at gunpoint, and a suspected drug gang raided a hospital. In June body parts washed up on the shore near the beach volleyball venue. Law enforcement here is under state, not city, jurisdiction, though that distinction may be lost on newcomers.
A newly constructed coastal bike path collapsed, killing two people. The Zika virus has caused a small number of athletes to pass on the Games, and it's become painfully clear that Guanabara Bay, where some events will take place, is not fully rid of garbage and sewage as promised.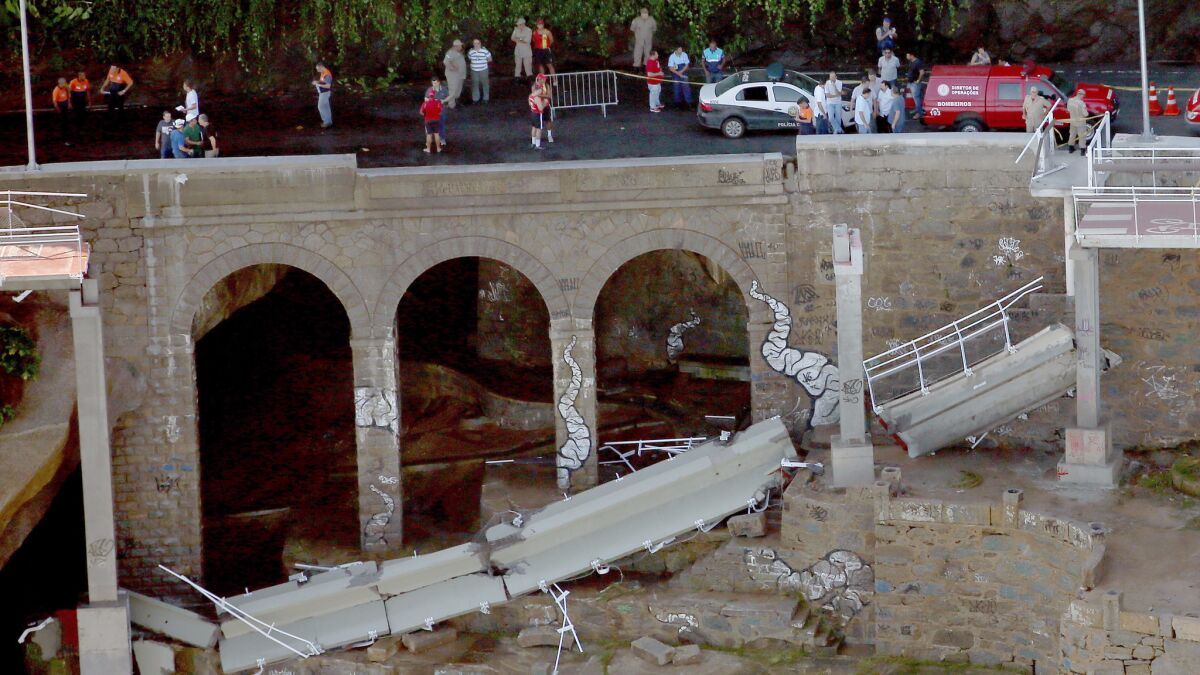 But at the same time, it seems that all the crucial facilities will be ready by the Aug. 5 start date, despite the country's crippling recession and a political crisis that has led to the suspension of the elected president, Dilma Rousseff.
Paes has received some praise for drawing a thick line between the city government and the federal government, which is in turmoil.
"I knew — and I don't like to say this, but — the federal government is incompetent," says Paes. If he had relied on national politicians, "it was going to go to … ," he says, inserting an expletive. "It would have been that old story of projects being delivered at the last minute, with money skimmed off the top, with scandal, etc."
The Olympics have avoided major accusations of corruption, while the same can't be said for the 2014 World Cup, whose final took place in Rio. This month, authorities froze $60 million of construction companies funds for irregularities in renovations to the Maracanã Stadium here.
Paes hasn't been embroiled in one of the country's seemingly endless corruption investigations, though one probe of a construction company did turn up a list of campaign contribution recipients identified by nicknames. Paes turned up on the list as "Nervosinho," a Portuguese description that could be translated as "a bit fidgety" or "the fussy little guy."
He proudly accepts the label, appropriating it to explain the way he's been acting lately, which seems a bit different from the serene, optimistic leader that the world got to know a few years back.
"But I am 'nervosinho.' I'm a tough character. You think all of this would have happened if I wasn't a firm person?" says Paes. "Brazil has plenty of smiling politicians." He adds that the campaign contribution was legal.
When shifting to the thorny question of crime and safety in Rio, Paes goes on to bash a PMDB colleague, state Gov. Luiz Fernando Pezão, known simply as "Pezão," which he translates to English as "Bigfoot." Paes said recently the state government has done a "terrible" job of providing safety, but that won't be an issue for the Games.
"During the Olympics you'll have absolute peace. Because you'll have the army, national guard, the armed forces, the marines," Paes says.
The security problem, which most experts agree will affect poor Brazilians in the long term much more than it will tourists or athletes, has been worsened by a state government budget crisis that has led police officers and firefighters to protest at airports, holding signs that say "Welcome to hell" and "Whoever comes to Rio will not be safe."
Paes says he understands the concerns about safety. But when shifting to Zika, he is back fiercely on the defensive. Since mosquito-borne infections are exceedingly rare during winter here, he has absolutely no time for those fear Zika during the Games.
"That's ridiculous. There are more Zika infections in August in Florida than there are in the city of Rio," he says. "If you have worries about Zika, fine, but then you should stay out of Florida."
Bevins is a special correspondent.
MORE WORLD NEWS
Boris Johnson, Britain's new foreign secretary, has a history of insulting people in other countries
Some of the people who are supposed to be saving rhinos are helping them die out
After tribunal rules against China, some Filipinos call for 'Chexit.' But Southeast Asian leaders aren't gloating
Must-read stories from the L.A. Times
Get the day's top news with our Today's Headlines newsletter, sent every weekday morning.
You may occasionally receive promotional content from the Los Angeles Times.