Mexicans were afraid Trump would bring disaster. So far, his bark is worse than his bite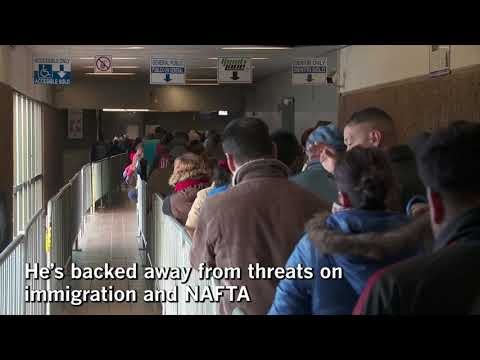 Trump's targeting of Mexico yielded profound unease throughout the country. (May 9, 2017) (Sign up for our free video newsletter here http://bit.ly/2n6VKPR)
Reporting from Mexico City —
The worst may be over — though it's not quite time to celebrate.
That seems to be the guarded consensus here more than three months into the administration of President Trump, whose targeting of Mexico and Mexicans yielded profound economic, social and political disquiet throughout the country.
Not long ago, many feared Trump's agenda could edge the nation toward economic ruin and even rip asunder the fabric of Mexican society. Trump appeared to have gotten into the collective Mexican psyche like no other U.S. leader in decades.
But the doomsday scenarios have receded as Trump has backed away from his signature threats against Mexico on trade and immigration policy.
The Mexican peso, which began a steady slide as Trump's fortunes rose in last year's U.S. presidential campaign, has regained a measure of stability.
"Although it would be absurd to think that things are fixed, everything indicates that the worst has passed," wrote columnist Enrique Acevedo last week in Milenio newspaper. "The tension has diminished."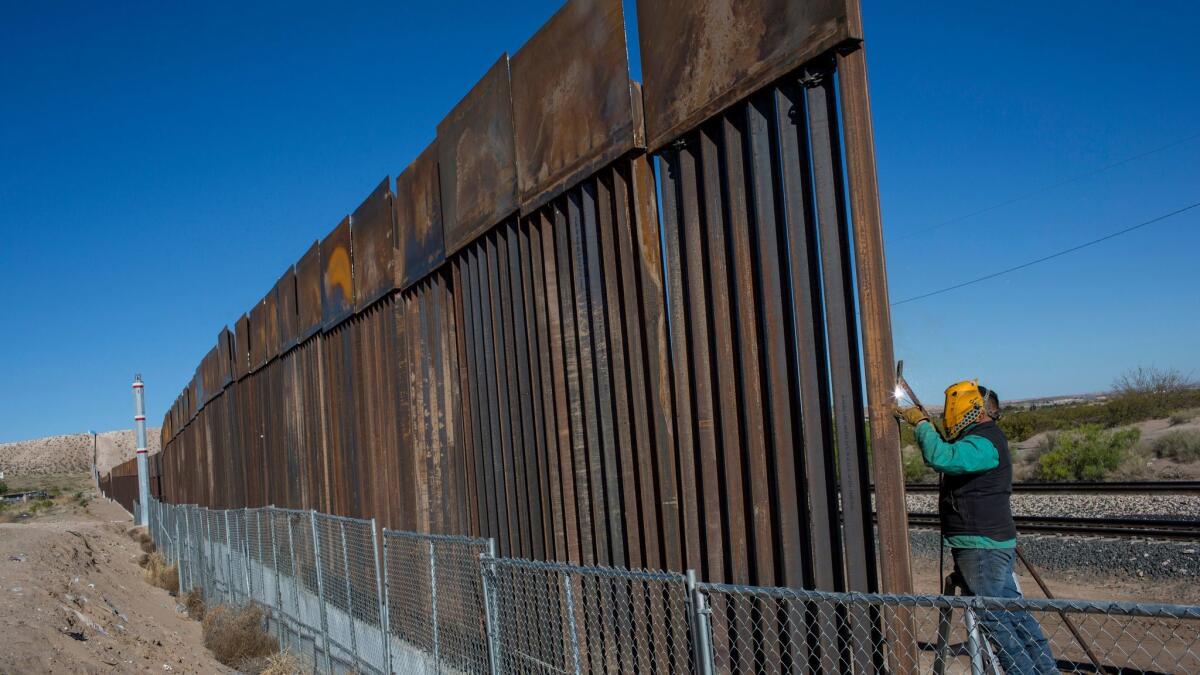 The column's headline: "The wall of discord," a nod to Trump's signature pledge to build a wall along the almost-2,000 mile border.
The wall seems bogged down amid funding disputes and a decidedly cool reception in Congress and in U.S. border communities. Mexico adamantly rejected Trump's insistence that it pay for the wall, a clash that led Mexican President Enrique Peña Nieto to cancel a trip to Washington just days after Trump's inauguration.
That row marked a nadir in recent U.S.-Mexican relations.
Here, the wall's uncertain fate has become a symbol of the gap between Trump's bluster and what he can actually accomplish in Washington — where the president's campaign pledges on Mexico clash with many deep-seated political and economic interests. The two countries share more than $1 billion in cross-border trade each day.
"The first 100 days of the government of Trump weren't as disastrous for Mexico as had been expected," wrote Raul Rodriguez Cortes in El Universal newspaper. "At least until now."
Even critics of Peña Nieto have credited his administration with a deft handling of a sensitive and potentially catastrophic challenge. Many have urged the government to be more confrontational, but Mexico City has opted for a low-key, albeit firm, approach.
It has been widely reported here that the foreign secretary, Luis Videgaray, a close associate of the Mexican president, has cultivated a strong relationship with Jared Kushner, Trump's son-in-law and a close advisor.
Videgaray and Kushner, wrote Acevedo in his column in Milenio, "have succeeded in maintaining the bilateral agenda far from the presidential tweets."
Mexican officials and business interests, with many longtime links to their counterparts in the north, have reached out to U.S. industrialists, lawmakers and others to push back against Trump's agenda. The Mexican advocates have often noted the potentially deleterious effects north of the border if Trump were to proceed with his plans.
Thus, in the critical realm of law enforcement, Mexico has stressed its considerable efforts to contain Central American immigrants along its southern border, amid hints that Trump's policies could jeopardize that cooperation. Central Americans now outnumber Mexican nationals arrested on U.S. territory for illegally crossing into the United States.
When two top Trump envoys, Secretary of State Rex Tillerson and Secretary of Homeland Security John F. Kelly, visited Mexico City in February, their conciliatory comments were at a notable remove from their boss' broadsides against Mexico.
"There will be no, repeat no, mass deportations," Kelly said at a news conference. "Everything we do … will be done legally and according to human rights, and the legal justice system of the United States."
Mexico promptly rebuffed a U.S. plan to send Central Americans back to Mexico — rather than holding them in U.S. immigration lockups — after they have been detained along the border and are awaiting decisions on asylum applications and other claims.
Even Trump's oft-stated threat to pull the United States out of the North American Free Trade Agreement — frequently labeled a "disaster" by Trump — has diminished. The White House said in April that it had now opted for "renegotiation" of the tripartite trade pact involving the United States, Mexico and Canada. That drew a deep sigh of relief here.
Trump cast the seeming backtracking on NAFTA as a gesture to "make all three countries stronger and better."
But U.S. domestic interests — especially in the agricultural, manufacturing and energy sectors — likely played a role in Trump's seeming turnaround. U.S. agri-business and auto manufacturers have benefited greatly from NAFTA. U.S. energy giants, meanwhile, see a potential windfall in the Mexican government's plans to open up its long-protected energy industry.
If they place a tax on Mexican imports, we are going to put one on theirs.
— Mexican Foreign Minister Luis Videgaray
Despite the lack of public invective from high-level officials here, Mexican authorities have left little doubt that they are ready to retaliate in key sectors should Washington cancel trade deals or impose punitive tariffs on Mexican imports.
"If they place a tax on Mexican imports, we are going to put one on theirs," Videgaray, the foreign secretary, said in a private comment to lawmakers that was widely reported here. "But better, because we are going to choose which ones hurt."
Mexico's economy is heavily dependent on trade with the United States, recipient of about 80% of Mexico's exports.
Another key source of foreign revenue, more than $25 billion a year, are remittances sent by Mexican immigrants in the United States back to family members and others in Mexico. The Trump administration has not moved forward on an idea floated during the campaign to place a tax on such remittances to help pay for the wall — an idea widely denounced in Mexico.
Mexico also has discovered that it has more ways to counter Trump than first thought. Talk here of importing more foodstuffs from South America as an alternative to the U.S. market, or boycotting U.S. corn — a more than $2 billion-a-year business for U.S. farmers — clearly resonated in the U.S. Midwest.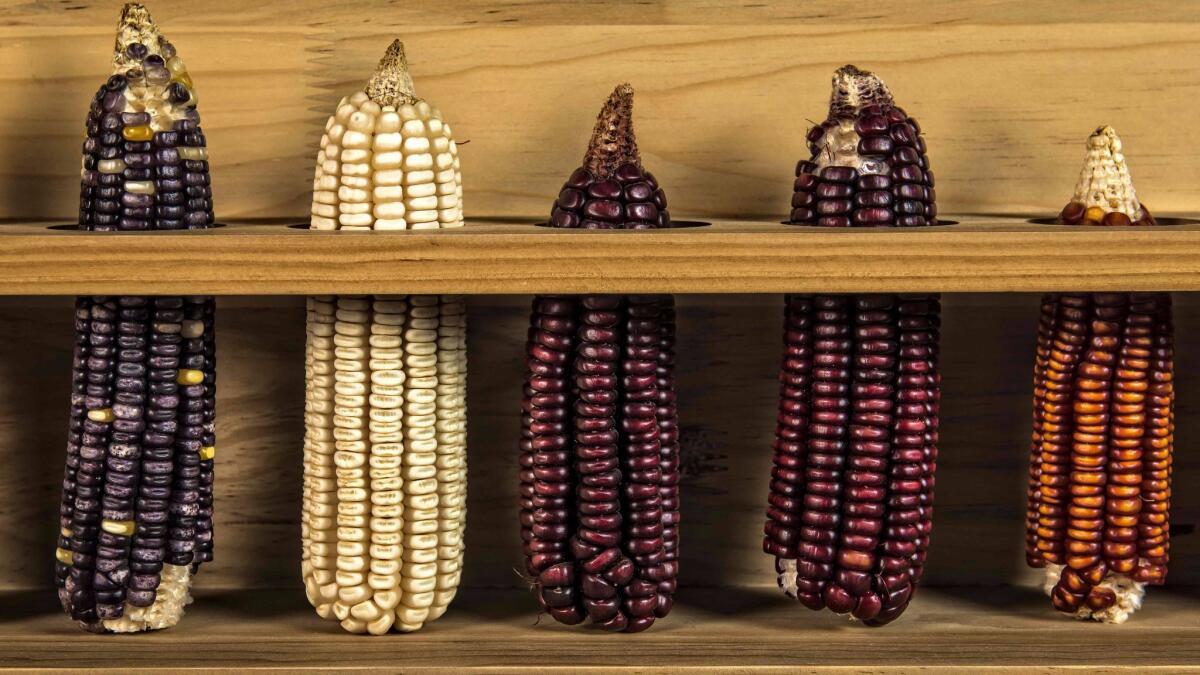 "I think what has happened is that Mr. Trump is now faced with the reality of having to respond to very complex public policy issues and widening resistance to his designs in the United States," said Tony Payan, who heads the Mexico Center at Rice University's Baker Institute for Public Policy. "By the sheer force of different groups coming to him, and pulling for their interests, I guess he is somehow beginning to have doubts about whether it is that simple."
On both sides of the border, however, experts have cautioned that the "Trump effect" continues to hover over U.S.-Mexico dealings and that his perceived animus toward Mexico could be revived at any moment.
"Mexico right now may be looking a lot safer than it was, but I don't think it can simply rest on its laurels and not think that at any one moment when it's politically expedient to him [Trump], that he may come out and rail against Mexico and the binational relationship and trade with Mexico and so on," Payan added. "He's unpredictable."
ALSO
Mexican officials enrage women by suggesting a young victim's lifestyle was responsible for her violent death
What it's like to report in one of the world's deadliest places for journalists
Mexican tourists don't want to visit Trump's America. It will cost us billions
Cecilia Sanchez in The Times' Mexico City bureau contributed to this report.
Twitter: @mcdneville
Sign up for Essential California for the L.A. Times biggest news, features and recommendations in your inbox six days a week.
You may occasionally receive promotional content from the Los Angeles Times.