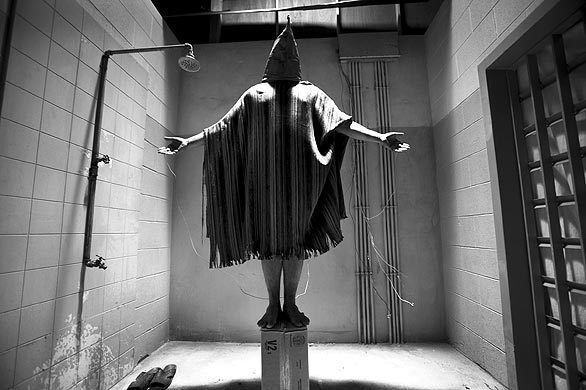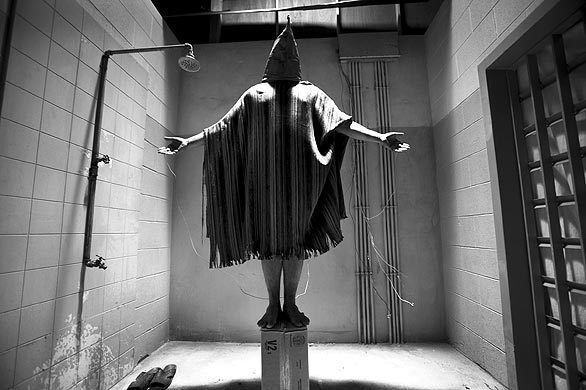 Staged reenactments are one of the tools Oscar-winning filmmaker Errol Morris relies on in crafting his documentaries, although the practice is not without controversy. His latest film, "Standard Operating Procedure," includes re-creations of instances of prisoner abuse that, in reality, were captured in amateur photos at the the Abu Ghraib prison in Iraq.
(Nubar Alexanian)
Another technique that sets Morris' films apart is the use of the "Interrotron," teleprompter-like technology that projects his face onto a screen as he asks questions of interviewees from another room. Subjects peer into the screen that holds a camera lens behind it, resulting in footage that looks as if the interviewee is looking eye-to-eye with the audience. Here Morris interviews Sabrina Harman, a former prison guard at Abu Ghraib.
(Nubar Alexanian)
Army Reserve Pfc. Lynndie England, a key figure in the Abu Ghraib prison scandal who appeared in some of the most notorious photographs, is shown on the set of Morris' documentary.
(Nubar Alexanian)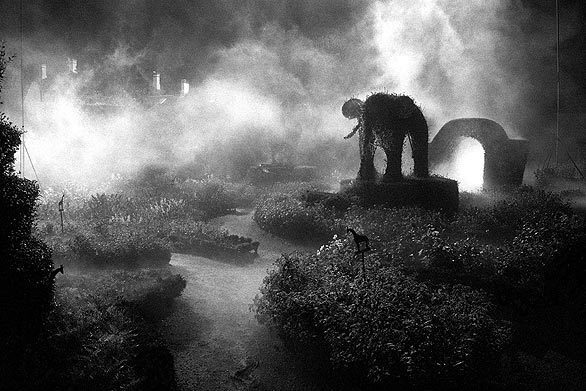 Among Morris' previous works are "Fast, Cheap & Out of Control" from 1997, which profiles among others a robot designer, a lion tamer and a topiary gardener. Scenes include a haunting nighttime shot of a garden in Newport, R.I.
(Nubar Alexanian)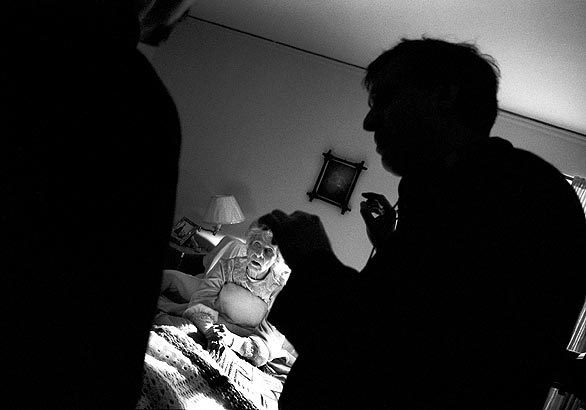 Morris, at right in silhouette, directs a scene for "I Dismember Mama," part of his "First Person" series for television that premiered on Bravo in 2000.
(Nubar Alexanian)
Fred A. Leuchter Jr., an execution technician and the subject of Morris' 1999 documentary "The Rise and Fall of Fred A. Leuchter Jr.," takes a seat in the electric chair used for executions in Tennessee.
(Nubar Alexanian)
Photographer Nubar Alexanian has documented Morris the documentarian on numerous occasions. Alexanian, whose work appears in this photo gallery, has had an open invitation to follow Morris for years.
(Rebecca Koch)