Garcetti dismisses speculation about a run for higher office -- mostly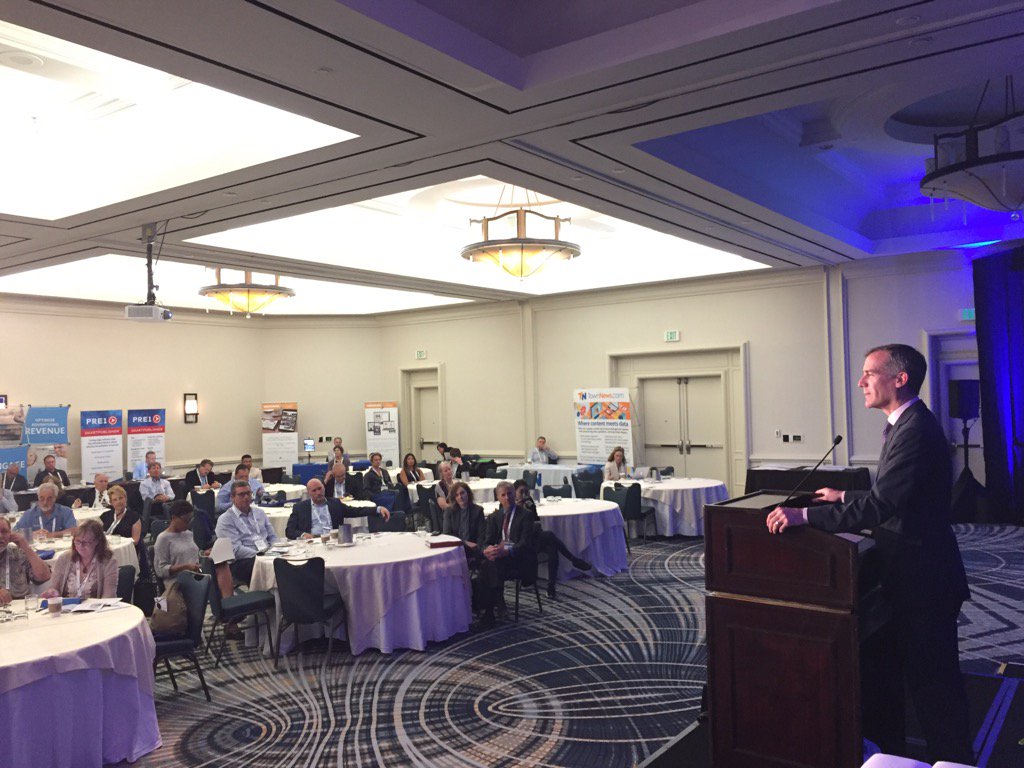 Los Angeles Mayor Eric Garcetti on Thursday sidestepped questions about a possible run for governor — or any other higher political office — but didn't totally dismiss the idea.
Garcetti, speaking to the California Newspaper Publishers Assn. meeting in Santa Monica, said he's focused on his job at City Hall, and reminded the audience that he has yet to be officially sworn in for his second term as mayor.
The mayor was dismissive of elective officials he dubbed "lilypad politician[s]" — always having an eye on a higher political office to jump to. Garcetti described himself as a politician who "puts on waders" and hunkers down.
"I have a truly amazing job that I love," Garcetti said. Still, he added, he's not going to "close anything off."
Garcetti praised three of the current Democrats already in the 2018 governor's race — state Treasurer John Chiang, Lt. Gov. Gavin Newsom and former Los Angeles Mayor Antonio Villaraigosa.
"I feel, politically, California is going to be OK," Garcetti said. "They're going to do the right things. Their policies are aligned with mine. ... I'm not worried about California, I'm worried about the country."
Garcetti also appeared to throw cold water on a New York Times story that he's been approached by "major donors" about a bid for the White House in 2020.
He said that while people may be chattering about it, he's never had a "serious sit-down conversation with national donors saying, 'Please run.'"
On Saturday, Garcetti is scheduled to speak at the California Democratic Party convention in Sacramento. 
Latest updates
Copyright © 2017, Los Angeles Times