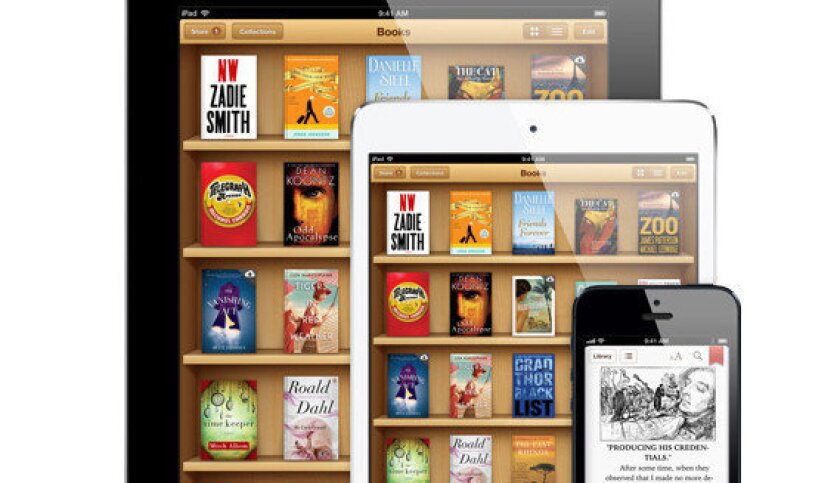 Apple will bring iBooks to laptops and desktops, it announced in the keynote of its Worldwide Developer Conference on Monday in San Francisco. Since the launch of the iBookstore in 2010, iBooks has only been available as an app.
The complete iBooks marketplace, 1.8-million titles, will be available to users on Apple laptops and desktops using its OS X operating system. Any books that you have previously purchased will be available on your laptop or desktop, reports the Next Web.
With the move, Apple makes a direct appeal to student users. In its demonstration at the conference, it showed a textbook that had been enhanced for its e-book platform, which included rich photographs with zooming capability. Its note-taking features are also preserved in the new iteration of iBooks.
While expanding iBooks is the most interesting news for readers, Apple's most electrifying announcement Monday was probably that its new Mac Pro devices will be small black cylinders. Our Technology blog has full coverage.
ALSO:
Happy birthday, Maurice Sendak!
George R.R. Martin: 'They would know it if they read the books'
Bradley Manning's WikiLeaks trial: Book parts delivered as it happens
---