What to read to understand Charleston attack: A crowdsourced syllabus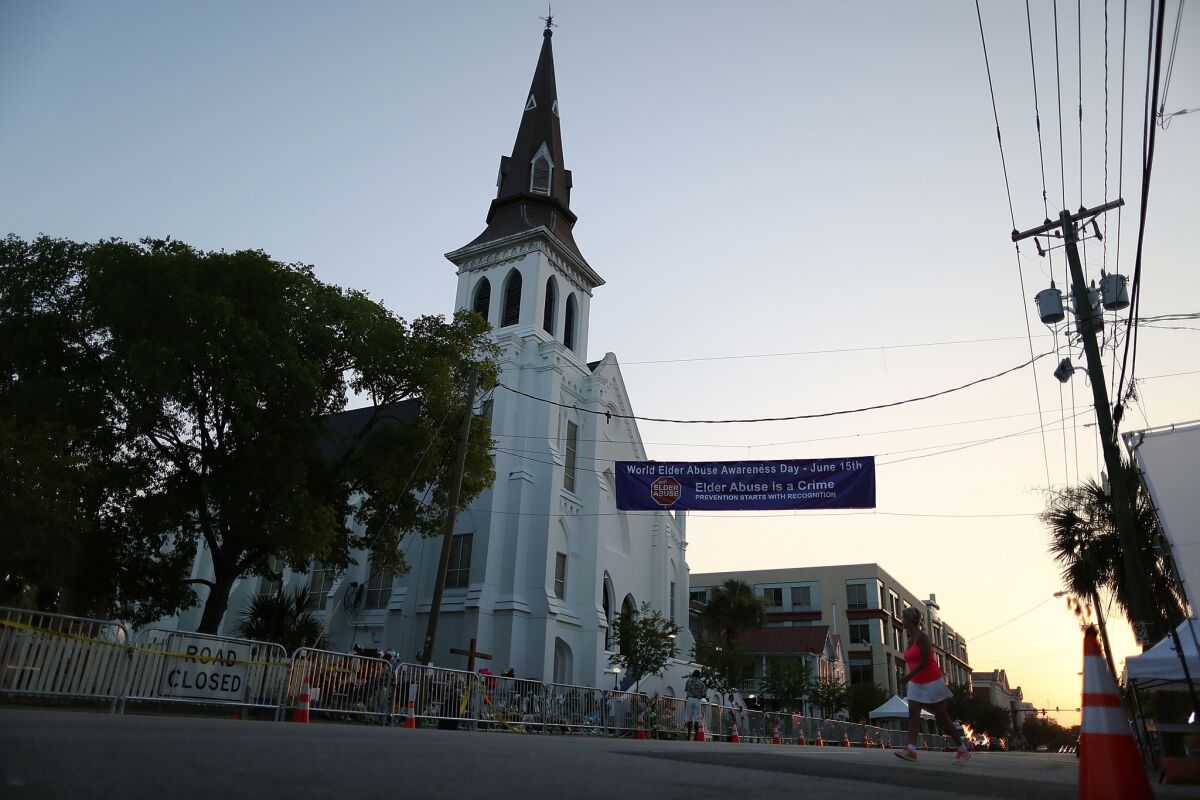 A crowdsourced list of books, essays and films is being assembled to help people frame and discuss the massacre in Charleston, S.C.
The list was constructed for teachers seeking resources to help their students talk about the attack in which white gunman Dylann Roof allegedly killed nine African American churchgoers.
Suggestions were solicited on Twitter via the hashtag #CharlestonSyllabus. The syllabus was the idea of Chad Williams, a Brandeis University historian and chair of the school's African and Afro-American Studies Department.
The African American Intellectual History Society has posted the list of materials for educators to use in classes when discussing last week's attack on Emanuel African Methodist Episcopal Church in Charleston. Nine African Americans attending a Bible study group were slain by a gunman and Roof has been charged with their murders, which investigators believe were motivated by racism.
According to the society, the readings "provide valuable information about the history of racial violence in this country and contextualize the history of race relations in South Carolina and the United States in general. They also offer insights on race, racial identities, global white supremacy and black resistance."
Williams proposed the idea in a series of tweets on June 19, two days after the attack in Charleston. "You know what, I just really need some of my white friends and colleagues to read some history books. That is all," he wrote. "Lots of ignorance running rampant. Folks need a #CharlestonSyllabus."
Historian and author Kidada E. Williams retweeted Chad Williams' idea, and the hashtag soon started trending, with Twitter users posting ideas for the syllabus.
The syllabus, which is currently maintained by historian Keisha N. Blain, is organized by topic, with sections listing readings about South Carolina, the history of slavery, the Civil War and reconstruction, white supremacy and the Confederate flag. It includes contemporary pieces by Ta-Nahisi Coates and Michael Eric Dyson written since the attack. There are also fiction and poetry recommendations of works by African American authors Toni Morrison, Rita Dove and Nikki Giovanni.
It also contains suggestions for multimedia resources, including films such as "Beloved" and "Their Eyes Were Watching God," based on critically acclaimed books by Toni Morrison and Zora Neale Hurston, respectively.
Twitter users continue to propose additions to the syllabus, which Chad Williams describes as "more than a list. It is a community of people committed to critical thinking, truth telling and social transformation."
A few of the reading list's selections are below; see the complete #Charlestonsyllabus here.
Steven Hahn, A Nation Under Our Feet: Black Political Struggles in the Rural South, From Slavery to the Great Migration (2003)
Manisha Sinha, "The Long and Proud History of Charleston's AME Church," Huffington Post, June 19, 2015
William W. Freehling, Prelude to Civil War: The Nullification Controversy in South Carolina, 1816-1836 (1966)
Steve Estes, Charleston in Black and White: Race and Power in the South after the Civil Rights Movement (2015)
Edward E. Baptist, The Half Has Never Been Told: Slavery and the Making of American Capitalism (2014)
Booker T. Washington, Up From Slavery (1901)
K. Michael Prince, Rally 'Round the Flag, Boys! South Carolina and the Confederate Flag (2004)
W.E.B. Du Bois, The Souls of Black Folk (1903)
James C. Cobb, Away Down South: A History of Southern Identity (2005)
Christopher Waldrep, Lynching in America: A History in Documents (2006)
Willie James Jennings, The Christian Imagination: Theology and the Origins of Race (2010)
Taylor Branch, Parting the Waters: America in the King Years, 1954-1963 (1988)
John Edgar Wideman, Brothers and Keepers (1984)
Malcolm X and Alex Haley, The Autobiography of Malcolm X (1965)
Get the latest news, events and more from the Los Angeles Times Book Club, and help us get L.A. reading and talking.
You may occasionally receive promotional content from the Los Angeles Times.