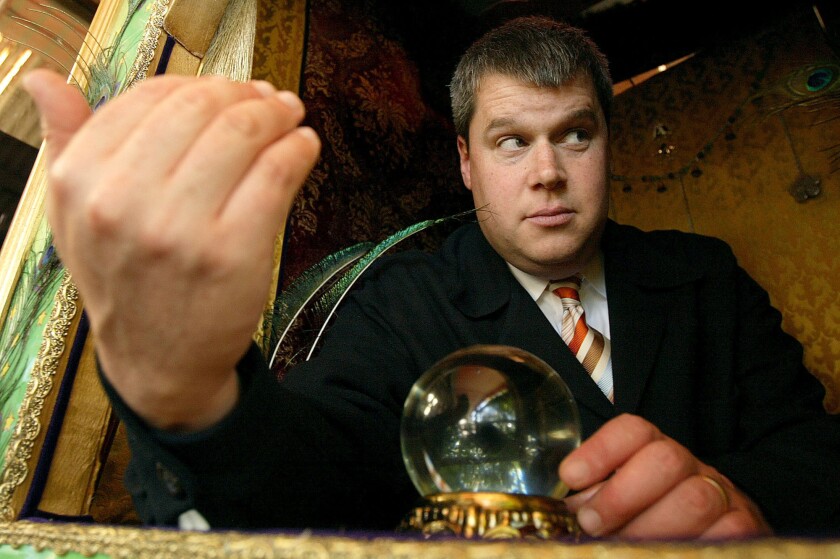 Planned Parenthood has come under heavy fire from conservative critics and Republican members of Congress in the past months, but the nonprofit group will be getting some financial support from the writer known as Lemony Snicket.
Daniel Handler, author of the "A Series of Unfortunate Events" novels, and his wife, artist Lisa Brown, announced they will be donating $1 million to the reproductive health provider.
Handler made the announcement Monday on Twitter, where he posted: ".@lisabrowndraws & I are giving 1 million dollars to @PPFA. We've been very fortunate, and good fortune should be shared with noble causes."
Planned Parenthood quickly responded to his tweet, writing: "Thank you so much for your support!"
Brown elaborated on the couple's decision in a statement to BuzzFeed. "[Planned Parenthood is] a great organization that has provided top-quality health care for countless women and families in our lives," she said. "This year, Planned Parenthood has gone through a series of unfortunate events, and it felt right to make our support more public and more dramatic."
Planned Parenthood has been attacked by antiabortion activists after the release of undercover videos that show the group's executives talking about donating fetal tissue to medical researchers. Opponents of the organization claim that the donations amount to selling fetal tissue, which is illegal.
At a Tuesday hearing, Planned Parenthood president Cecile Richards told members of Congress that the activists' claims are "offensive and categorically untrue."
Congressional Republicans want the federal government to stop giving Planned Parenthood $500 million a year, and have threatened to shut down the government over the issue.
In response, Planned Parenthood supporters have waged a social media campaign, #standwithPP, to demonstrate widespread support for the health services the organization provides to women.
The Planned Parenthood gift isn't Handler's first big donation to a progressive cause. Last year, the author gave $110,000 to We Need Diverse Books, a grass-roots organization that promotes diversity in children's literature.
MORE ON PLANNED PARENTHOOD
Fiorina, pressed on Planned Parenthood, becomes even more extreme
Planned Parenthood chief takes on Republican critics in emotional hearing
The cost of defunding Planned Parenthood: Less healthcare for 650,000 women
---