Audiobook reviews: Authors take the mic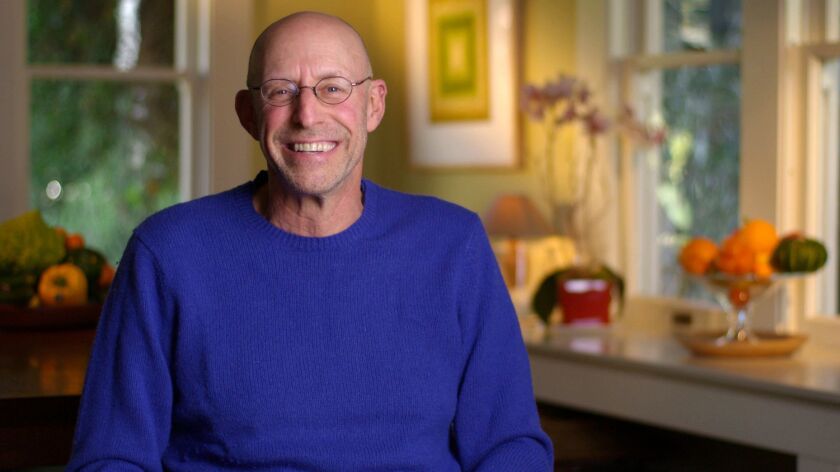 The oral tradition has been a part of the human condition for as long as we have been communicating. If you lost your audience after the first hour of "The Epic of Gilgamesh," you could forget about a return engagement.
Authors now sit in comfy studios and need not memorize their stories. But can they entertain us with the sound of their voices? Some, like Neil Gaiman and the late Douglas Adams, could read the phone book and mesmerize. Others, you're not sure what you're getting when it's the author behind the mic for the audiobook.
One writer who is perfectly at ease is Michael Pollan, best known for "The Omnivore's Dilemma." His manner is warm and inviting while his diction is clear and crisp. Pollan's latest audiobook, "How to Change Your Mind: What the New Science of Psychedelics Teaches Us about Consciousness, Dying, Addiction, Depression, and Transcendence" (Penguin Audio; 13.5 hours; $45), is, however, a bit of a slog at the get-go, though it picks up momentum as it unwinds. Give it a chance, because he poses some very interesting ideas regarding hallucinogenics and their applications to medicine. Pollan takes us deep into his brand of participatory journalism as he drops acid and eats psilocybin mushrooms, the results being eye-opening and occasionally humorous. He also makes a compelling argument for the proper and guided use of these drugs and does so in a conversational style peppered with a healthy skepticism and occasional awe.
Also at home in the recording booth is Rick Steves, who recently narrated the second edition of his audiobook "Travel as a Political Act: How to Leave Your Baggage Behind" (Hachette Audio; 10.5 hours; $30). Steves is well known for his travel shows on PBS, as well as numerous travel guides, books and blogs. Sounding very at ease, he makes a good case for travel as a means to empathize with people, especially those who seem the most foreign to us. You can't help but fall under the spell of his friendly and sometimes impassioned manner as he suggests we all step out of our comfort zones. This audiobook is part history lesson, part travelogue, part memoir — as well as a call to activism and involvement. That he manages this without sounding preachy is a small miracle as he guides us through the former Yugoslavia, Palestine, Israel, El Salvador and other places off the cruise-line circuit. He also encourages those who cannot trek to foreign lands to learn from the experiences of others and to always leave one's xenophobia at home.
Geneen Roth has made a career of self-exploration, which would sound like a curse had she lacked humor or geniality. Summing up much of what she has gleaned in her writings and workshops is "This Messy Magnificent Life: A Field Guide" (Simon & Schuster Audio; 4.5 hours; $19.99). This audiobook is short, direct, revelatory, inspiring, if you don't know Roth's other work (if you do, you will recognize much of this material). A straight shooter who is occasionally self-indulgent (her angst over buying a shimmery blue vest was absolutely unnecessary), she speaks clearly and comes across as friendly and open. Roth's narration, though she can fall into a singsong pattern, matches her writing style. Unfortunately, it sounds as if she recorded this in a closet and not a professional studio.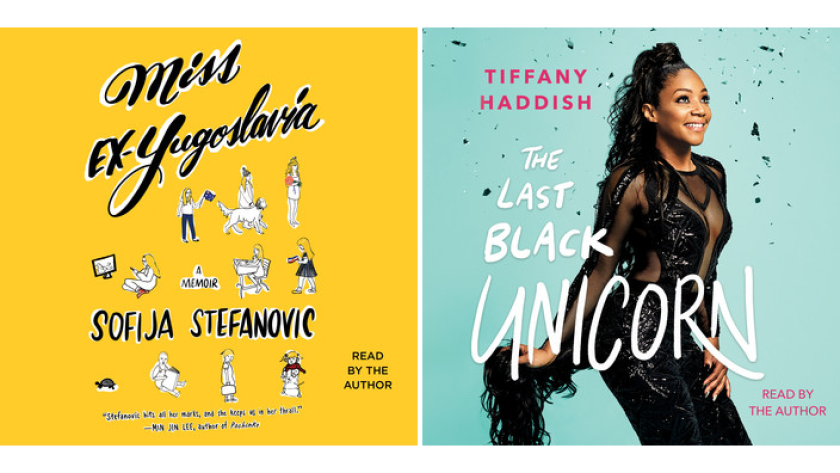 Sofija Stefanovic had a story to tell, but she shouldn't have been allowed to tell it herself. Listening to her narrate "Miss Ex-Yugoslavia" (Simon & Schuster Audio; 9.58 hours; $22.67) is an exercise in patience. The point of the audiobook is that she is a perpetual fish out of water. She was born in Yugoslavia, and her family immigrated to Australia, and then traveled back and forth between countries, even after Yugoslavia was reshaped into a less than welcoming place. Stefanovic is witty, and her observations are sharp, but she reads with an Australian accent tinged by a Yugoslavian accent, and everything is delivered in a singsong cadence that does little more than annoy.
Now buckle up, because comedian Tiffany Haddish is about to assault your ears and still remain unexpectedly charming. Her memoir, co-written with Max Tucker, is a wild, confessional ride that will occasionally make you wince even as you applaud her. "The Last Black Unicorn" (Simon & Schuster Audio; 6.5 hours; $17) is all over the place as Haddish sometimes reveals too much for this listener to be comfortable. She has a high-pitched voice that climbs when she works herself up, is fast and loose with grammar and has a potty mouth that would make a sailor blush. That said, she is an extremely funny woman. Her candor will resonate with anyone abused as a child, pushed through the foster care system and their allies. It is tempting to suggest that someone else should have read Haddish's memoir, but there are passages in which we hear such raw emotion that it elicits a poignancy one would never have expected amid such vulgar jocularity. Sometimes she speeds through the text and loses the listener. But let's hope she never loses that raw honesty or those rosy glasses with which she views life.
O'Gorman is a writer and editor.
---
Get the latest news, events and more from the Los Angeles Times Book Club, and help us get L.A. reading and talking.
You may occasionally receive promotional content from the Los Angeles Times.