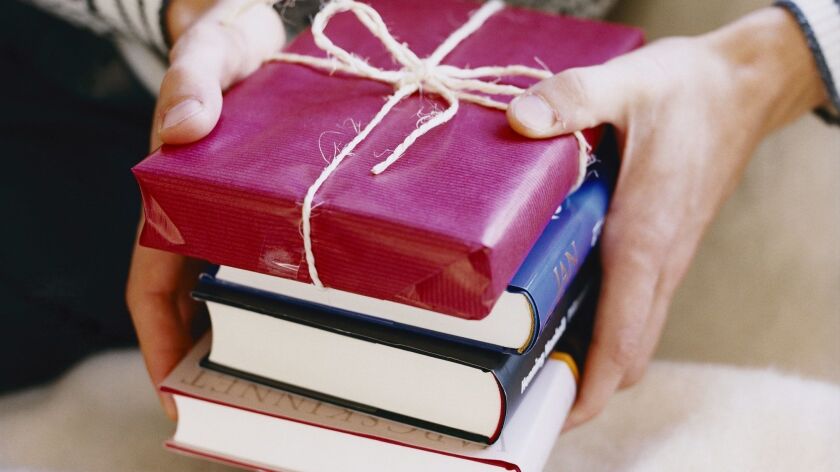 Books make great presents. They're easy to wrap, don't break when you ship them and are fun to receive. Is there one in particular that you give over and over again? Maybe it's a great book of essays, a moving memoir, a cookbook that every new homeowner should have, a can't-put-it-down mystery that makes holiday travel fly by or a classic novel.
We want to hear from you: What book do you love to give as a gift?
Follow me on Twitter @jessica_roy.
---