Spring 2016 books preview: Literary events happening around L.A.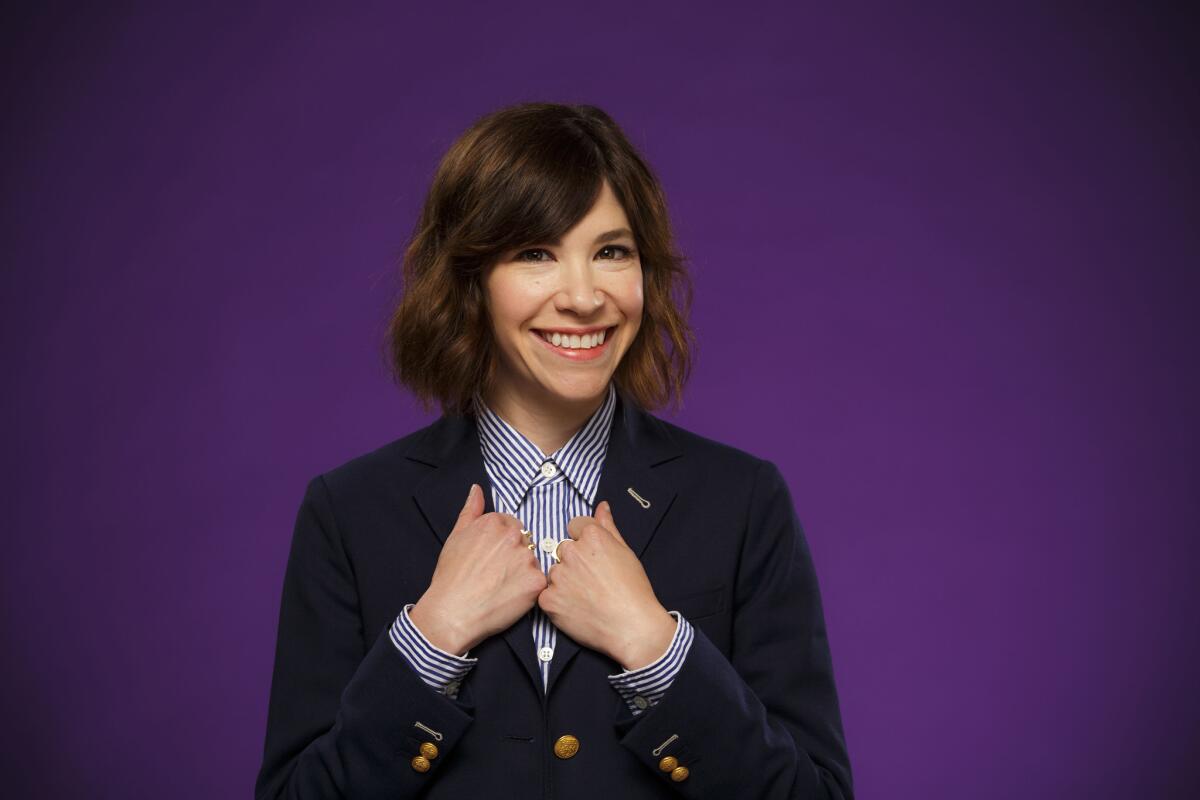 March 30-April 2
AWP Conference
The spring literary event season is upon us. The first and most amoeba-like is the AWP Conference taking place at the Los Angeles Convention Center — and bars, sleek hotels and other event venues within affordable Lyft distance. AWP is the Assn. of Writing Programs, so its conference is a gathering of 14,000 creative writers getting MFAs, plus undergraduates and all their teachers. The goal is elbow-rubbing, mutual admiration and envy, and craft talk, so a $45 pass to the Saturday program will include discussions of poetry, literary nonprofits and panels such as "Against Palatable Writing." For the curious but less dedicated, a stellar array of off-site readings are open to the public. They include a party at Barcito benefiting 826LA with readings ($10 donation), the launch party for "Coiled Serpent," a new massive poetry anthology edited by L.A. Poet Laureate Luis Rodriguez at the Ace downtown, and a benefit for Cave Canem, a national organization supporting poets of color, hosted by keynote speaker Claudia Rankine (at Elysian in Glassell Park, $10, $100 VIP reception) — and that's only a sample of the events happening on March 30 alone.
Info: A complete list of official off-site events is here: www.awpwriter.org/awp_conference/schedule_overview_offsite
FULL COVERAGE: Spring 2016 arts preview | Exhibits | Theater | Dance | Pop music
April 9-10
L.A. Times Festival of Books and L.A. Times Book Prizes
And then comes the L.A. Times Festival of Books at USC, with the L.A. Times Book Prizes the first evening. More than 500 authors — poets and prizewinners and short-story writers and authors of nonfiction books and international journalists and children's book authors and bestsellers — are participating in the book festival. Authors include James Patterson, Joyce Carol Oates, U.S. Poet Laureate Juan Felipe Herrera, Kwame Alexander, Jorie Graham, Mona Simpson, Ransom Riggs, Richard Price, Michael Connelly, Sylvia Day, Don Winslow, Marie Lu, Jonathan Lethem, Attica Locke, Valeria Luiselli and literally hundreds more. There will also be people known for other things who have new books: astronaut Buzz Aldrin, journalist Amy Goodman, TV host Padma Lakshmi, musician-actor Carrie Brownstein, media mogul Arianna Huffington, politician Tom Hayden, swimmer Diana Nyad, actress Holly Robinson Peete, actor Rainn Wilson, designer Rachel Roy and restaurateur Alice Waters, just to name a few. If it seems unseemly to mention it here, well, heck, it's a pretty good festival, with events for the whole family, most of which are free.
Info: Tickets and details are available now: https://events.latimes.com/festivalofbooks/
April 14
Adam Hochschild at ALOUD
If you find so many simultaneous readings a little too much, there are single events worth note. ALOUD at the L.A. Public Library hosts historian Adam Hochschild talking about his new book "Spain in Our Hearts: Americans in the Spanish Civil War, 1936-1939," a look at how that conflict was connected to the art and culture of the 20th century.
Info: Tickets are free.
April 19
The Comma Queen at Writers Bloc
For the grammarians among us, the highlight of the spring will be Mary Norris' appearance at Writers Bloc at the Goethe Institut in Beverly Hills. Norris wrote "Between You & Me: Confessions of a Comma Queen" and the copy editor extraordinaire at the New Yorker. She'll talk about her witty book and share stories.
Info: Tickets: $21
April 30
Indie Bookstore Day
In 2014, California served as the trial run for a bookstore version of a day modeled on Record Store Day. Now Indie Bookstore Day is happening at 400 bookstores nationwide, L.A. is still in the mix (with the likes of Book Soup, Skylight Books, Vroman's, Chevalier's and Diesel) offering special limited-edition products, plus bookstore readings and other special events.
Info: Check each bookstore for details, or visit
May 11
Exiled authors
Two Iranian authors living in exile discuss writing and politics with L.A. writer and professor Joshua Wolf Shenk. Hossein Mortezaeian Abkenar writes fiction and screenplays; Yaghoub Yadali is a novelist, film director and journalist. Local independent press Phoneme Media launches its City of Asylum series with an English translation of Yadali's "Rituals of Restlessness"; the book's portrayal of an extramarital affair saw the author sentenced to a year in prison. Both writers have been part of the City of Asylum's residency program, which provides housing in America to writers under threat at home.
Info: The event is free; www.skylightbooks.com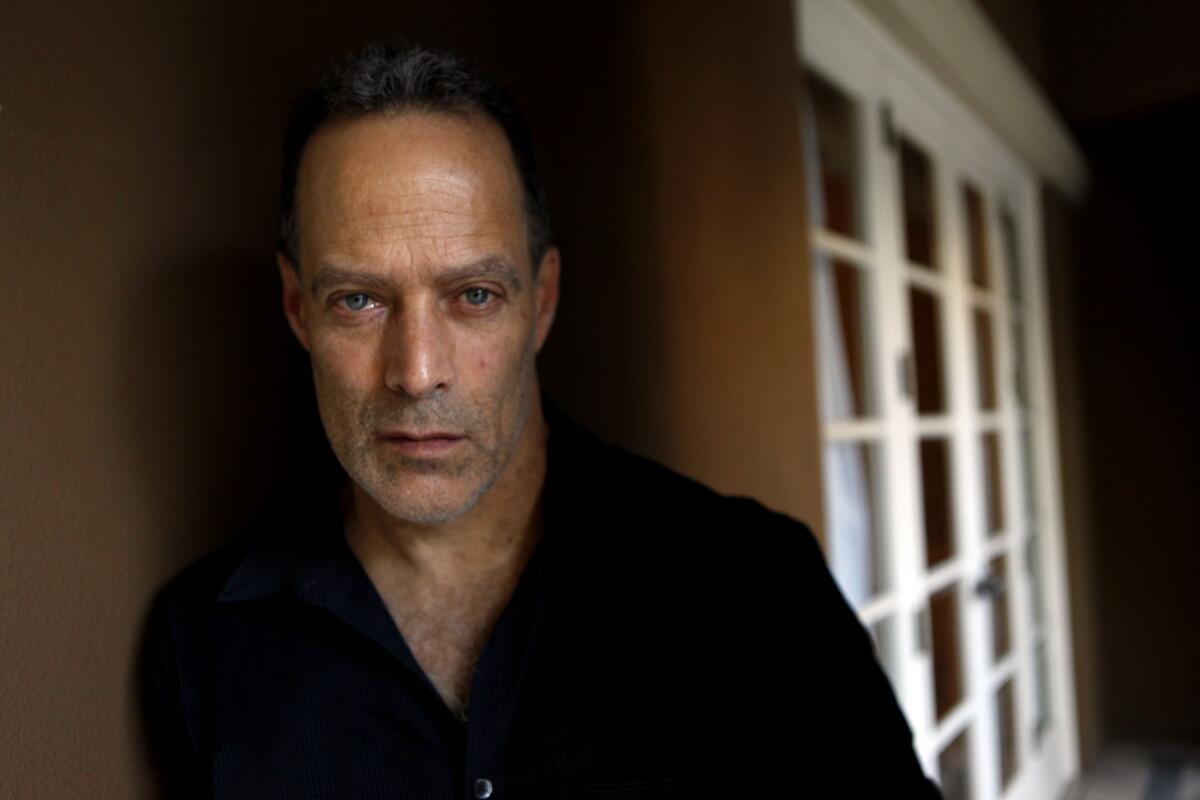 June 7
LiveTalksLA
Journalist Sebastian Junger ("Restrepo," "The Perfect Storm") comes to town to LiveTalksLA at the Ann & Jerry Moss Theater in Santa Monica with his new book, "Tribe: On Homecoming and Belonging," that looks at contemporary veterans through a lens of history, anthropology and psychology to explore why a small group with shared purpose, mostly lost in American society today, can feel like home.
Info: Tickets: $20-$95;
Sign up for our Book Club newsletter
Get the latest news, events and more from the Los Angeles Times Book Club, and help us get L.A. reading and talking.
You may occasionally receive promotional content from the Los Angeles Times.