Arts Preview: Beyoncé and Bob Dylan lead new albums and tours, but will Frank Ocean reappear?
MARCH 20-21, 23
Justin Bieber
Last year, the teen-pop star celebrated the release of his vaguely Christian-themed album "Purpose" with a Staples Center show that felt more like a church service than a concert. Now Bieber's tour is due back at the downtown arena for three nights that may or may not feature his preacher.
— Mikael Wood
Staples Center, 1111 S. Figueroa St.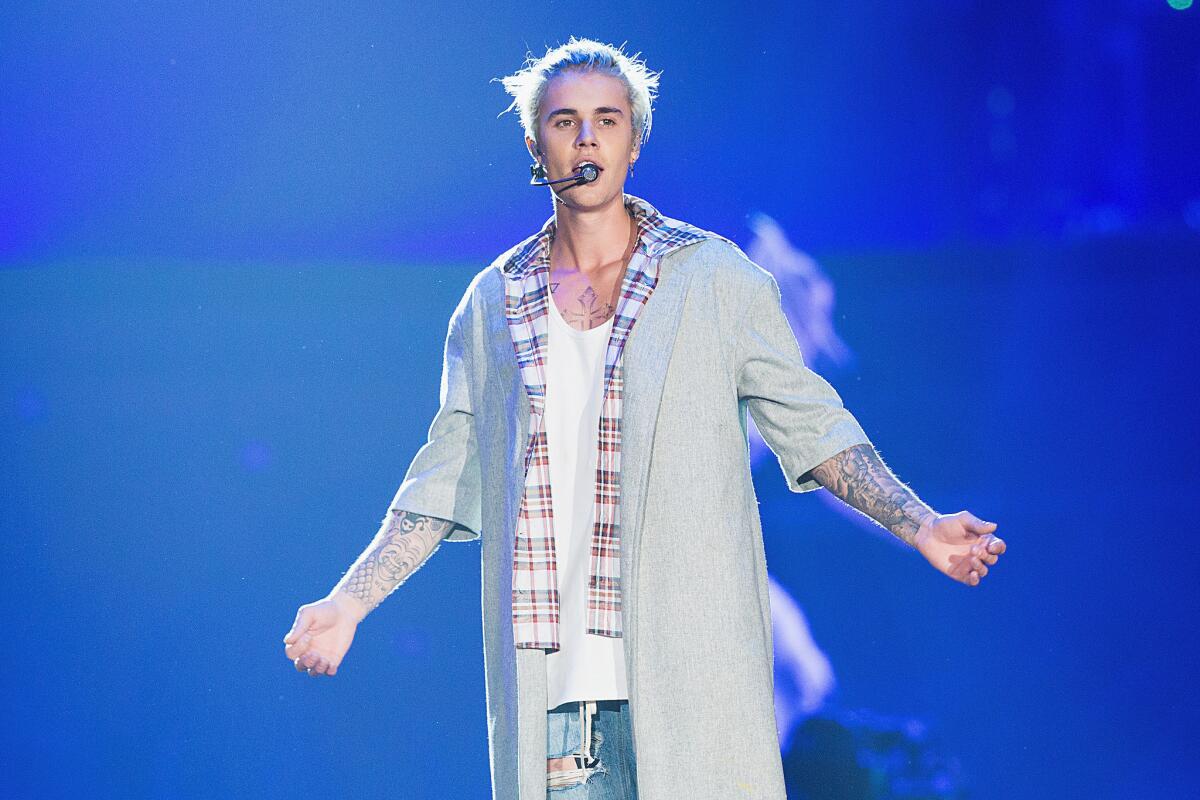 MARCH 21
The Necks
This Australian piano trio's concerts are akin to magic tricks. The Necks' albums are typical, single, steadily evolving pieces that stretch over an hour, but their unscripted, unrehearsed performances — the group, celebrating its 30th anniversary, returns to L.A. for the first time since 2011 — are long-form celebrations of in-the-moment creation that at various points can recall jazz, Steve Reich-like minimalism and a celestial event.
— Chris Barton
The Blue Whale, 123 Astronaut E S Onizuka St., No. 301
APRIL 1
FULL COVERAGE: Spring 2016 arts preview | Exhibits | Theater | Dance | Books
Terrace Martin's 'Velvet Portraits'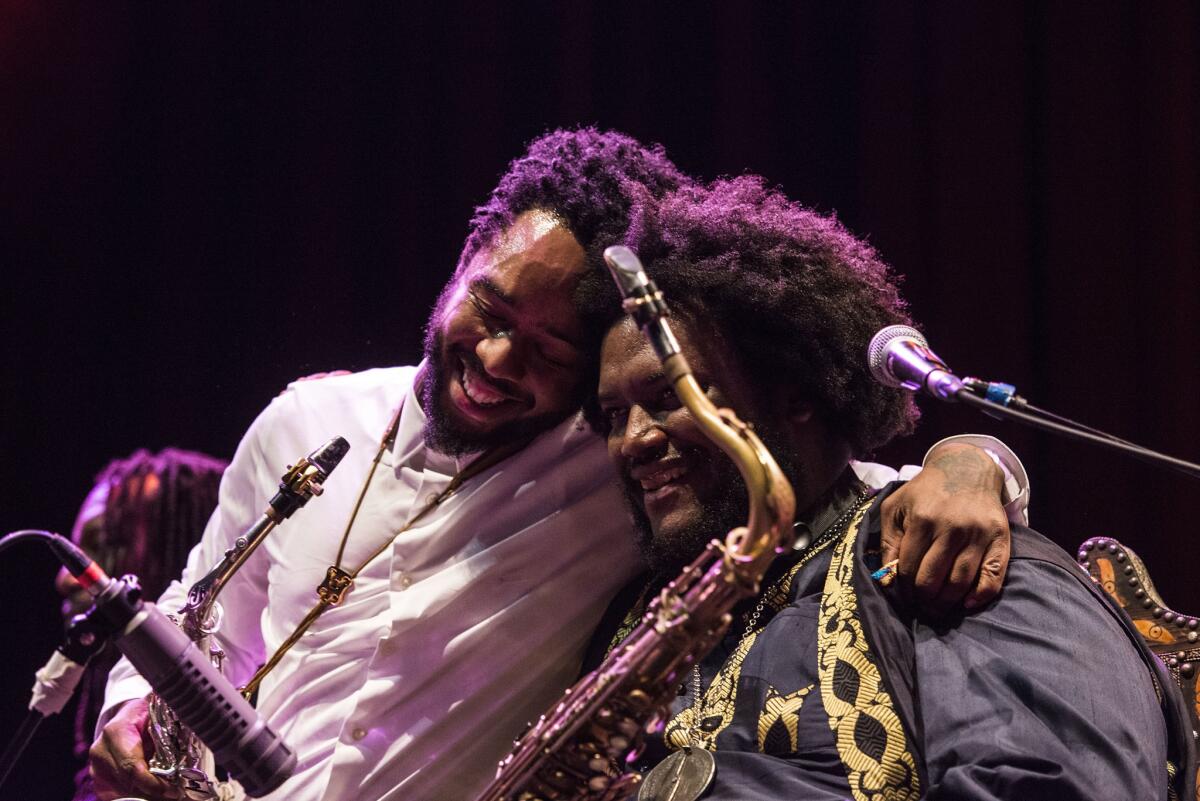 The tenor saxophonist and producer is an integral part of the same fertile scene that yielded Kendrick Lamar's "To Pimp a Butterfly" and Kamasi Washington's "The Epic"; his R&B and jazz-infused solo album promises to offer glimpses of the past, present and future sounds of L.A. with contributions from Washington as well as Robert Glasper, Lalah Hathaway and Thundercat.
— C.B.
Sounds of Crenshaw/Ropeadope
Autolux, 'Pussy's Dead'
The Los Angeles avant-punk trio hasn't issued an album in six years, but its third, to be released on producer Danger Mouse's new label, moves with a fluidity that justifies the wait. The band teamed with hot producer-songwriter Boots (Beyoncé, Run the Jewels) for "Pussy's Dead" and will further explore its labyrinthine melodies and rhythms during its performances at Coachella.
— Randall Roberts
30th Century/Columbia Records
APRIL 13
Paul McCartney One on One tour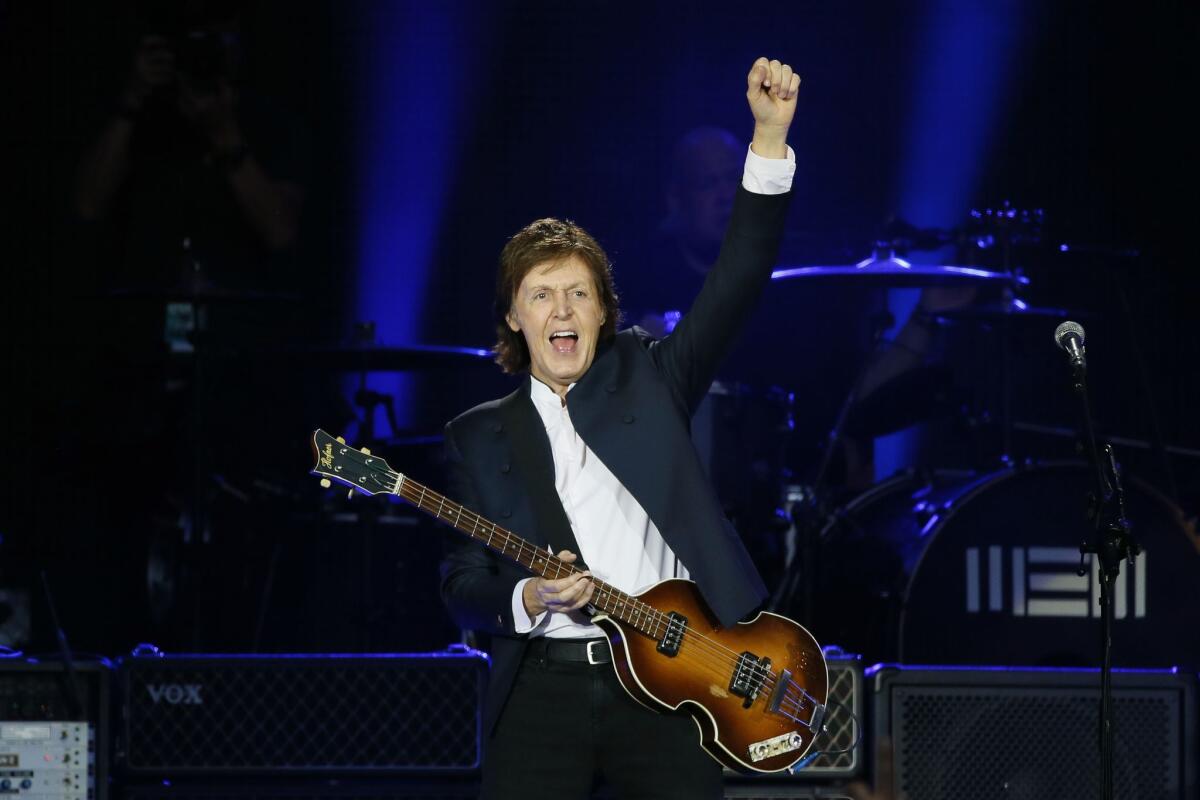 Even in his 70s, the former Beatle continues to display impressive showmanship and stamina through concerts that often run three hours and that span an extensive catalog of hits and deep tracks. The recent death of Beatles producer George Martin figures to bring an extra measure of poignancy to McCartney's performances. The tour's opening stop in Fresno is as close to Southern California as he's scheduled to get.
— Randy Lewis
Save Mart Center, 2650 E. Shaw Ave., Fresno
APRIL 15
Sturgill Simpson's 'A Sailor's Guide to Earth'
The Kentucky singer and songwriter is one of the bright lights of progressive country/Americana music of this decade, and he's made it clear that he's still not about to fit anyone's mold by releasing the nearly six-minute track "Brace for Impact (Live a Little)" as the first salvo from his highly anticipated third solo album. It's an exhortation to make the most out of life that rises far above the platitudes of mainstream country songs that try to tackle that theme.
— R.L.
Atlantic Records
PJ Harvey, 'The Hope Six Demolition Project'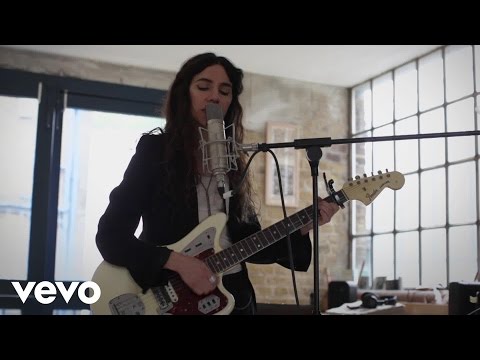 PJ Harvey's ninth studio album was recorded in front of audiences during "Recording in Progress," a residency and exhibition at London's Somerset House. Written across four years during Harvey's extended stays in Kosovo, Afghanistan and Washington, D.C., the record sees Harvey further exploring political ideas documented on her previous album, "Let England Shake." Harvey has yet to announce a U.S. tour, but word is that she and her band will land on a Los Angeles stage sometime in 2016.
— R.R.
Vagrant Records
MAY 3-4
Rihanna
After a year of teasing, Rihanna dropped her new album, "Anti," in a chaotic, surprise release that nearly distracted from the record itself — a masterfully crafted work revealing a vulnerability the megastar had kept hidden in her radio hits. How she re-creates the album's many moods in concert will make for a fun watch — although no one will be having more fun than Rihanna, who continues to be one of the most provocative and unpredictable pop stars on the planet.
— Gerrick Kennedy
The Forum, 3900 W. Manchester Blvd., Inglewood. $45.50-$165.50
MAY 14
Beyoncé
In just one weekend, Beyoncé surprise-released her brazen new single, "Formation," and its accompanying video, stole the Super Bowl halftime show with a performance that paid tribute to Michael Jackson and the Black Panthers, drew the vitriol of critics, started a fund to benefit children in Flint, Mich., and announced a worldwide stadium tour that sold out in minutes. No details on her forthcoming album are available, but the last time she dropped a record, she did so without warning.
— G.K.
Rose Bowl, 1001 Rose Bowl Drive, Pasadena
MAY 20
Bob Dylan, 'Fallen Angels'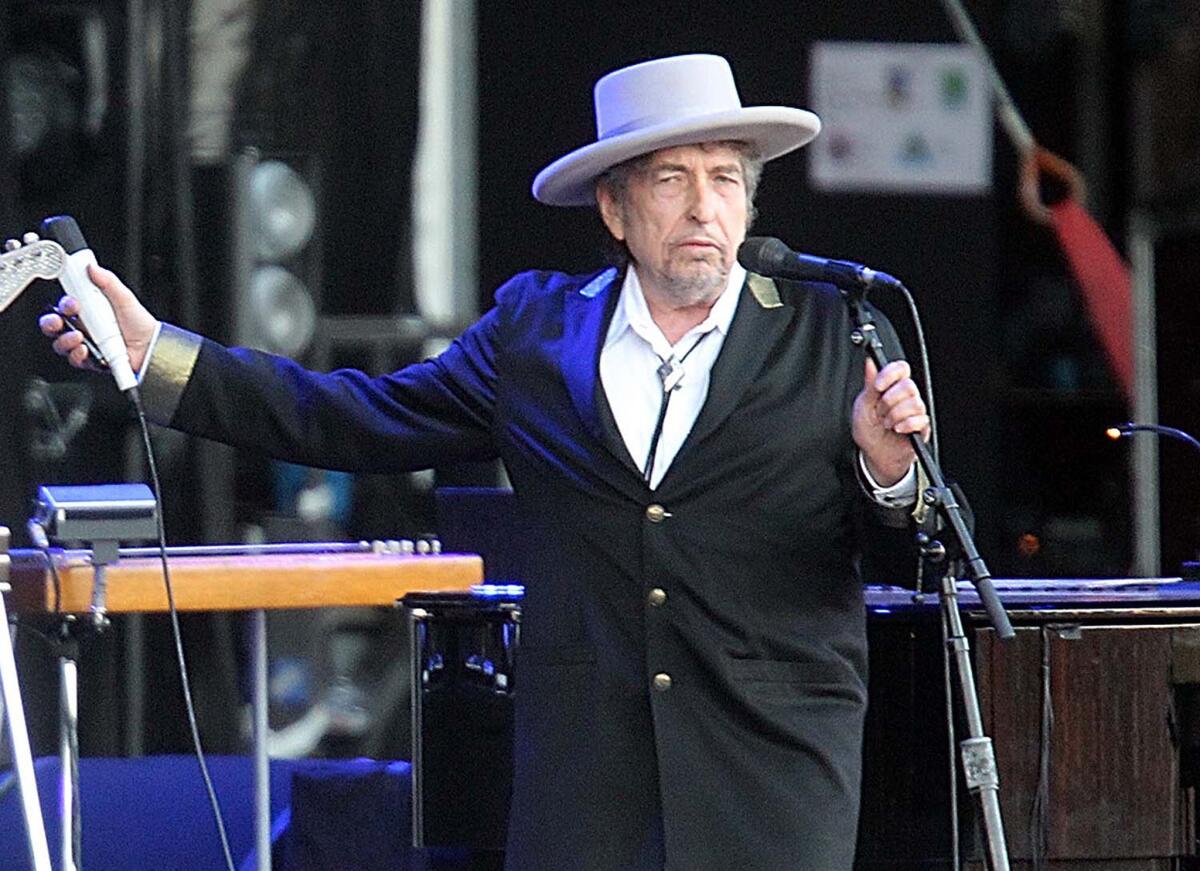 We know next to nothing about Dylan's forthcoming 37th studio album. It reportedly will be released four days before he turns 75, and his official website notes that those who buy tickets for his tour (including an L.A. date at the Shrine Auditorium on June 16) will get free copies, on CD, with their orders. But given the high batting average of his studio work since his return to form on 1997's "Time Out of Mind," there's every reason to expect great things at least one more time from the pre-eminent singer-songwriter of the last half century. Tour bonus: Soul-R&B-gospel great Mavis Staples is Dylan's opening act.
— R.L.
Columbia Records
MAY 27
Robert Glasper's 'Everything's Beautiful'
Released as a companion to Don Cheadle's much-anticipated "Miles Ahead" biopic, this record turns the conventional tribute album on its head by giving keyboardist Glasper the keys to the Miles Davis archive as source material for new interpretations of his music. Based on the teaser of Glasper's take on the "In a Silent Way" deep-cut "The Ghetto Walk," this album will not be the typical look at the Davis songbook, and that's a good thing.
— C.B.
Columbia/Legacy
TBA
Frank Ocean
The wait for a follow-up to the R&B crooner's Grammy-winning 2012 major label debut, "Channel Orange," appeared to be over last spring when Ocean told fans that new material would be forthcoming. It didn't happen, but a release feels closer, given Ocean's reemergence on Kanye West's "The Life of Pablo" and via a few lo-fi snippets of new tunes that mysteriously appeared on social media last month (and were allegedly recorded at a top secret listening session). However, the singer never commented on the leak, and the music vanished hours after it was posted — so who knows?
— G.K.
chris.barton@latimes.com, randall.roberts@latimes.com, randy.lewis@latimes.com, gerrick.kennedy@latimes.com
Get our L.A. Goes Out newsletter, with the week's best events, to help you explore and experience our city.
You may occasionally receive promotional content from the Los Angeles Times.