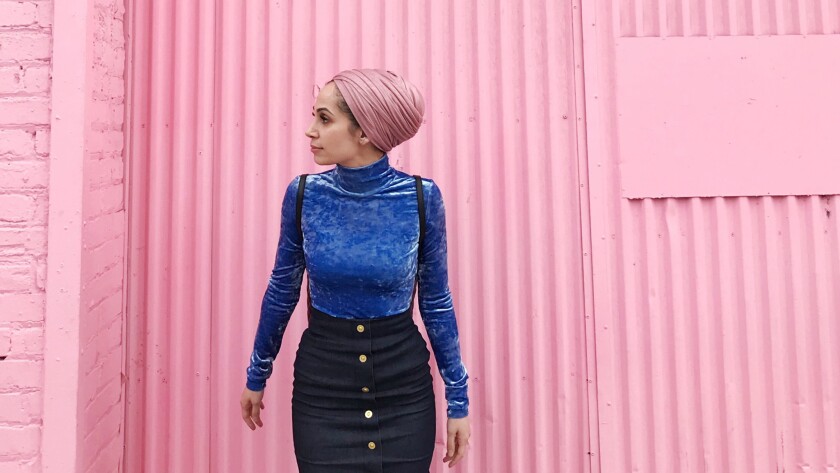 The longlist for the National Book Award for Young People's Literature was announced Wednesday, with 10 titles in contention for the 2018 prize.
The National Book Foundation revealed the longlist, which includes prior National Book Award winner author M.T. Anderson, who, with Eugene Yelchin, made the list for their illustrated fantasy novel "The Assassination of Brangwain Spurge."
National Book Award finalist Elizabeth Partridge made this year's longlist with her nonfiction book "Boots on the Ground: America's War in Vietnam," and Newbery medalist Christopher Paul Curtis' novel "The Journey of Little Charlie" is also in the running.
Los Angeles writer Tahereh Mafi makes her first appearance on the National Book Award longlist with her novel "A Very Large Expanse of Sea," about a Muslim teen after 9-11.
Bestselling author and illustrator Jarrett J. Krosoczka made the list with his graphic memoir "Hey, Kiddo," about growing up in a family riven by addiction.
Three debut novels made the longlist: Vesper Stamper's illustrated "What the Night Sings" and two written in verse — Elizabeth Acevedo's "The Poet X" and Joy McCullough's "Blood Water Paint." The National Book Foundation has honored young people's literature in verse before, most notably Jacqueline Woodson's memoir "Brown Girl Dreaming," which won the 2014 prize.
Leslie Connor's novel "The Truth as Told by Mason Buttle" and Bryan Bliss' "We'll Fly Away" also made the longlist.
A shortlist of five finalists, drawn from the longlist, will be announced by the National Book Foundation on Oct. 10, with the winner revealed at a New York ceremony on Nov. 14.
The complete list of this year's longlisted books in Young Adult Literature is below.
"The Assassination of Brangwain Spurge," M.T. Anderson and Eugene Yelchin (Candlewick)
"Blood Water Paint," Joy McCullough (Dutton Children's Books)
"Boots on the Ground: America's War in Vietnam," Elizabeth Partridge (Viking Children's Books)
"Hey, Kiddo," Jarrett J. Krosoczka (Graphix)
"The Journey of Little Charlie," Christopher Paul Curtis (Scholastic Press)
"The Poet X," Elizabeth Acevedo (HarperTeen)
"The Truth as Told by Mason Buttle," Leslie Connor (Katherine Tegen Books)
"A Very Large Expanse of Sea," Tahereh Mafi (HarperTeen)
"We'll Fly Away," Bryan Bliss (Greenwillow Books)
"What the Night Sings," Vesper Stamper (Knopf Books for Young Readers)
---