Stephen King lets teens option a story of his for just $1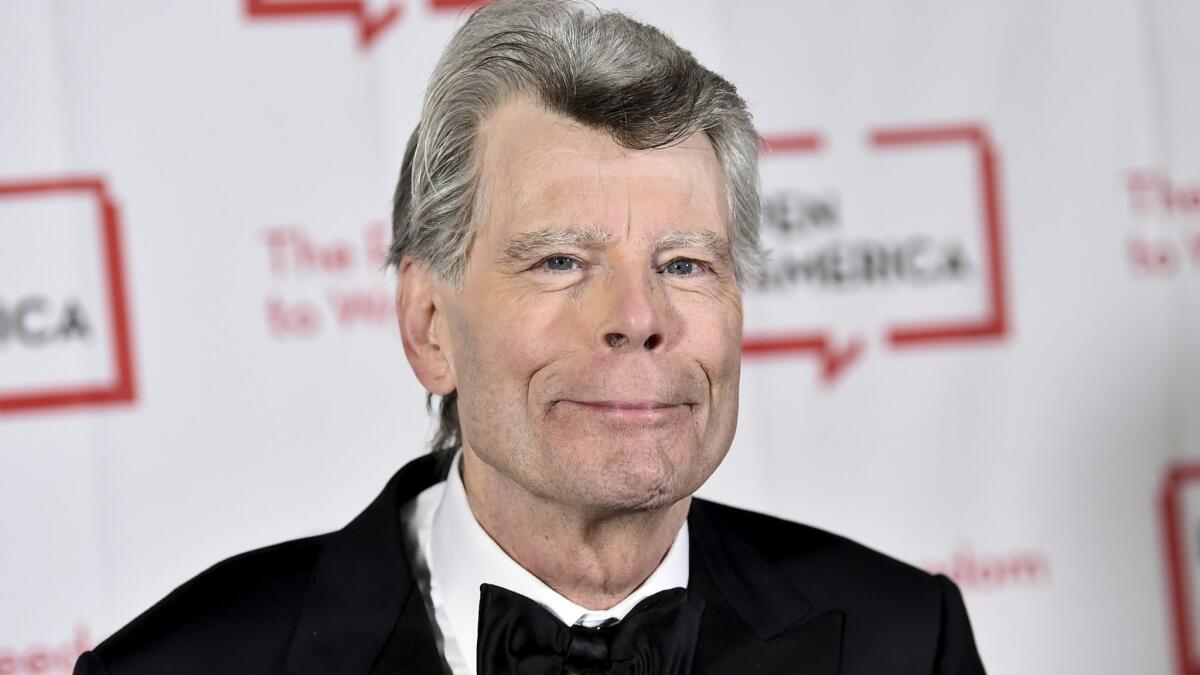 Hollywood producers have been known to shell out big bucks for the right to adapt Stephen King's books and stories into movies. But a group of Welsh teenagers managed to snap up the rights to King's story "Stationary Bike" for the sum of $1.
Students at Blaenau Gwent Film Academy in Tredegar, Wales, were granted permission to produce a film based on the story by King, Mashable reports.
King has encouraged film students to adapt his stories with a section on his official website called "Dollar Babies." The page lists 30 of King's stories that are available for adaptation.
King started the program more than 40 years ago, he told the BBC. "Around 1977 or so, when I started having some popular success, I saw a way to give back a little of the joy the movies had given me," the master of horror said.
One alumnus of the "Dollar Babies" program is Frank Darabont, who adapted King's story "The Woman in the Room" into a short film in 1983. Darabont went on to direct two blockbuster movies based on works by King, "The Shawshank Redemption" and "The Green Mile."
Kevin Phillips, a teacher at Blaenau Gwent Film Academy, praised King for being "excellent at supporting education establishments."
The screenplay was written by Alfie Evans, 16, and Cerys Cliff, 14. About 30 students will work on the project.
"We pretty much e-mailed his secretary, Margaret, and she came back to us in 24 hours, and we told her what we wanted to do, that it's not for profit, that our students would be making it, and she sent us a contract through which was signed by Stephen King himself," Phillips told Mashable.
The students hope to finish the short film by next spring and submit it to festivals, but there's one viewer they can definitely count on: King, who requested a DVD of the movie when it's completed.
Get the latest news, events and more from the Los Angeles Times Book Club, and help us get L.A. reading and talking.
You may occasionally receive promotional content from the Los Angeles Times.