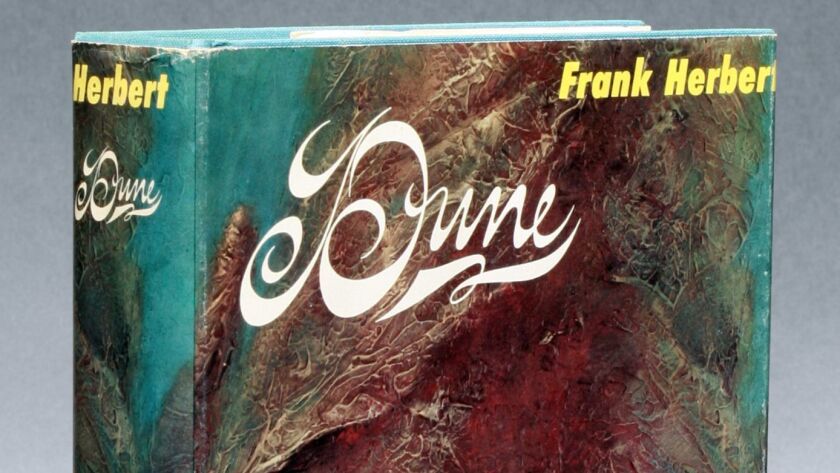 With the success of television series like "The Handmaid's Tale" and "Big Little Lies," it's no surprise that producers keep turning to books as inspirations for their shows.
Upcoming adaptations of Celeste Ng's "Little Fires Everywhere" and Philip Pullman's "His Dark Materials" have been dominating recent headlines, but there are several other books headed to the small screen in the coming years. Here are five forthcoming novel-inspired shows to be on the lookout for:
"Bunny," Mona Awad: AMC is planning a TV adaptation of Awad's second book, a satirical horror novel about a loner creative writing student who's drawn into a clique of young women who love Pinkberry yogurt, transgressive feminist literature and truly terrifying experiments involving the rabbits that populate their college town. The show's pilot is being written by Megan Mostyn-Brown, a producer of AMC's adaptation of "NOS4A2," based on the novel by Joe Hill.
"The Pale Horse," Agatha Christie: BBC and Amazon are teaming up to adapt the 1961 novel from the grand dame of mystery, which tells the story of a woman who confesses a secret to a priest who is beaten to death shortly thereafter. The planned two-part series, which will be the third television adaptation of Christie's novel, will be written by Sarah Phelps, who has previously penned TV versions of the author's "And Then There Were None" and "The Witness for the Prosecution."
"Dune," Frank Herbert: Denis Villeneuve is directing a film version of Herbert's science-fiction classic, set for release in 2020, but he also has a hand in an upcoming television series inspired by the 1965 novel. Variety reported that the director will serve as executive producer for "Dune: The Sisterhood," a series that focuses on the Bene Gesserit, an order of women with mysterious and somewhat magical powers. Jon Spaihts ("Doctor Strange," "The Mummy") is on board to write the pilot episode of the series, which will be shown on Warner Media's planned streaming service.
"I Am Not Okay with This," Charles Forsman: Alternative cartoonist Forsman's graphic novel "The End of the ... World" formed the basis for a popular British television series, and now his collection of mini-comics will be headed to the small screen. The book follows Sydney, a telekinetic 15-year-old high school freshman who's secretly in love with her best friend. The eight-part series, set to air on Netflix, will star Sophia Lillis ("It," "Sharp Objects") as Sydney and Sofia Bryant as her best friend, Dina.
"Looking for Alaska," John Green: "The Fault in Our Stars" author Green's debut novel, a Los Angeles Times Book Prize finalist, is headed to Hulu this October. The beloved young adult book, which tells the story of a boarding school student who falls in love with an oddball teenage girl, has been the subject of frequent challenges and bans in schools over its sexual content and profanity. Kristine Froseth ("Sierra Burgess Is a Loser") and Charlie Plummer ("King Jack") are set to star in the eight-part series.
---