11 Images
New rock and not-quite-rock memoirs and bios
Cyndi Lauper
In "Cyndi Lauper: A Memoir" published Sept. 18, the singer recalls going from IHOP waitress to '80s pop icon and activist-singer-mom.
(Robert Gauthier / Los Angeles Times)
New Kids on the Block
New Kids on the Block (Danny Wood, left, Jonathan Knight, Jordan Knight, Donnie Wahlberg and Joey McIntyre), were top stars in 1990. Their authorized biography, "New Kids on the Block: Five Brothers and a Million Sisters," by Nikki Van Noy, was published Oct. 2.
()
Pete Townshend
Pete Townshend's memoir "Who I Am," out this month, is said to be "intensely candid." In 2003, the musician was arrested on child pornography charges, which were later dropped.
(Frank Micelotta / MTV / Getty Images)
Courtney Love
A memoir from Courtney Love, slated for fall 2012, has been postponed.
(Wally Skalij / Los Angeles Times)
Serge Gainsbourg
The life of pop icon Serge Gainsbourg is chronicled in "Gainsbourg: The Biography" by Gilles Verlant. Originally published in French, it found an English-language home with American independent Tam Tam Books in June.
(File)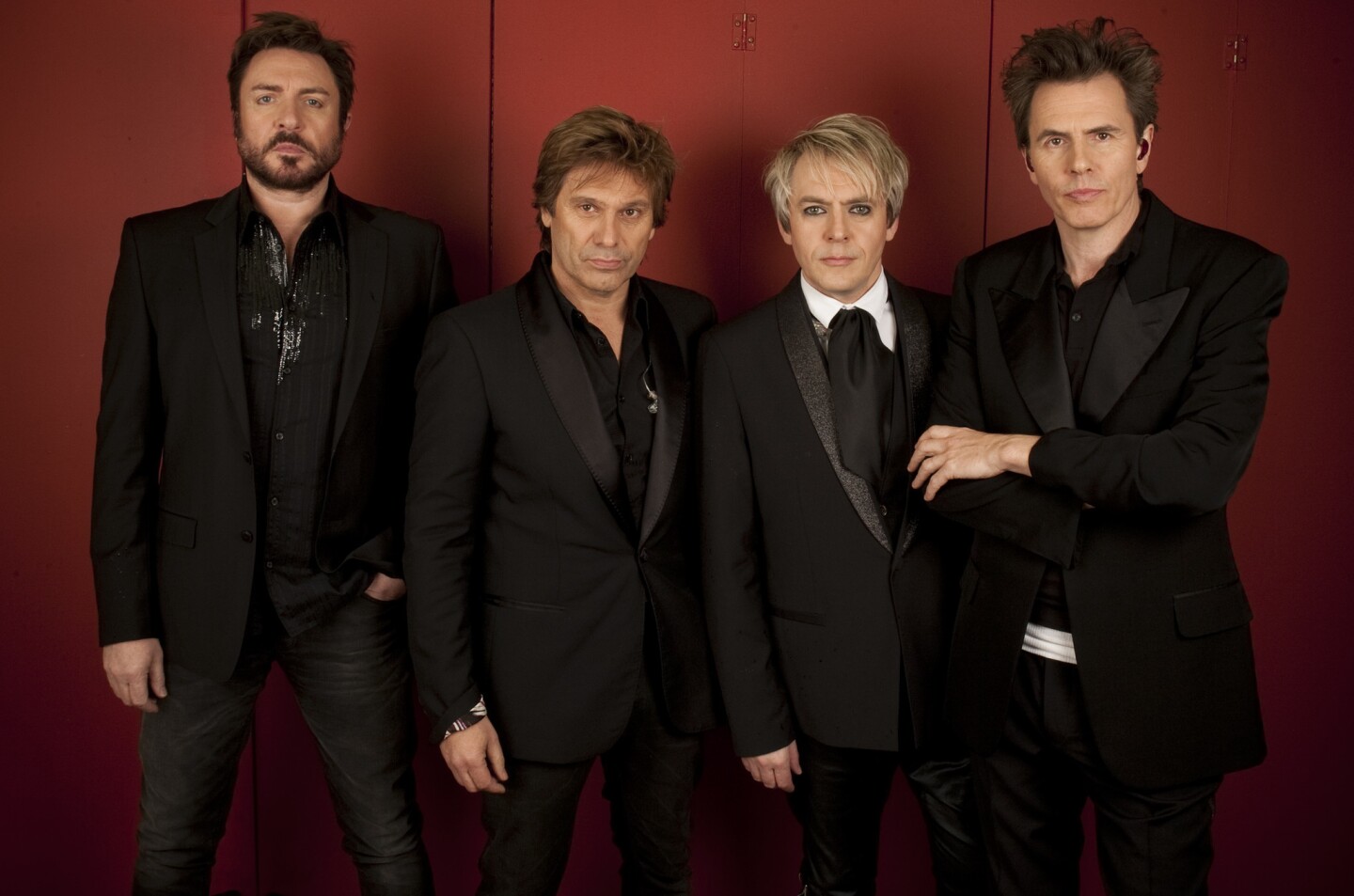 Duran Duran
Duran Duran's John Taylor, right, has written the memoir "In the Pleasure Groove: Love, Death, and Duran Duran," which is being published this month. This 2011 photograph shows him with his original Duran Duran bandmates, minus guitarist Andy Taylor, who published the memoir "Wild Boy" in 2008.
(Allen J. Schaben / Los Angeles Times)
Barbra Streisand
Singer-actress Barbra Streisand, seen here in "Funny Girl," is profiled in the new biography "Hello Gorgeous: Becoming Streisand" by William J. Mann.
(Columbia Pictures)
Kenny Rogers
Country star Kenny Rogers' memoir, "Luck or Something Like It," was published Tuesday.
(Associated Press)
Neil Young
In his L.A. Times review, David L. Ulin writes that Neil Young's memoir, "Waging Heavy Peace," is "one of the most idiosyncratic rockstar autobiographies" he's ever read.
Review
(David Fitzgerald / Los Angeles Times)
Mick Jagger
The Rolling Stones' Mick Jagger has not yet followed in bandmate Keith Richards' footsteps with a memoir, but October sees the publication of the biography "Mick Jagger" by Philip Norman.
(Gary Friedman / Los Angeles Times)
In case you missed it photos and video...