David Delrahim explains how Platinum Energy washes cars 'SoCal' clean with half the water usage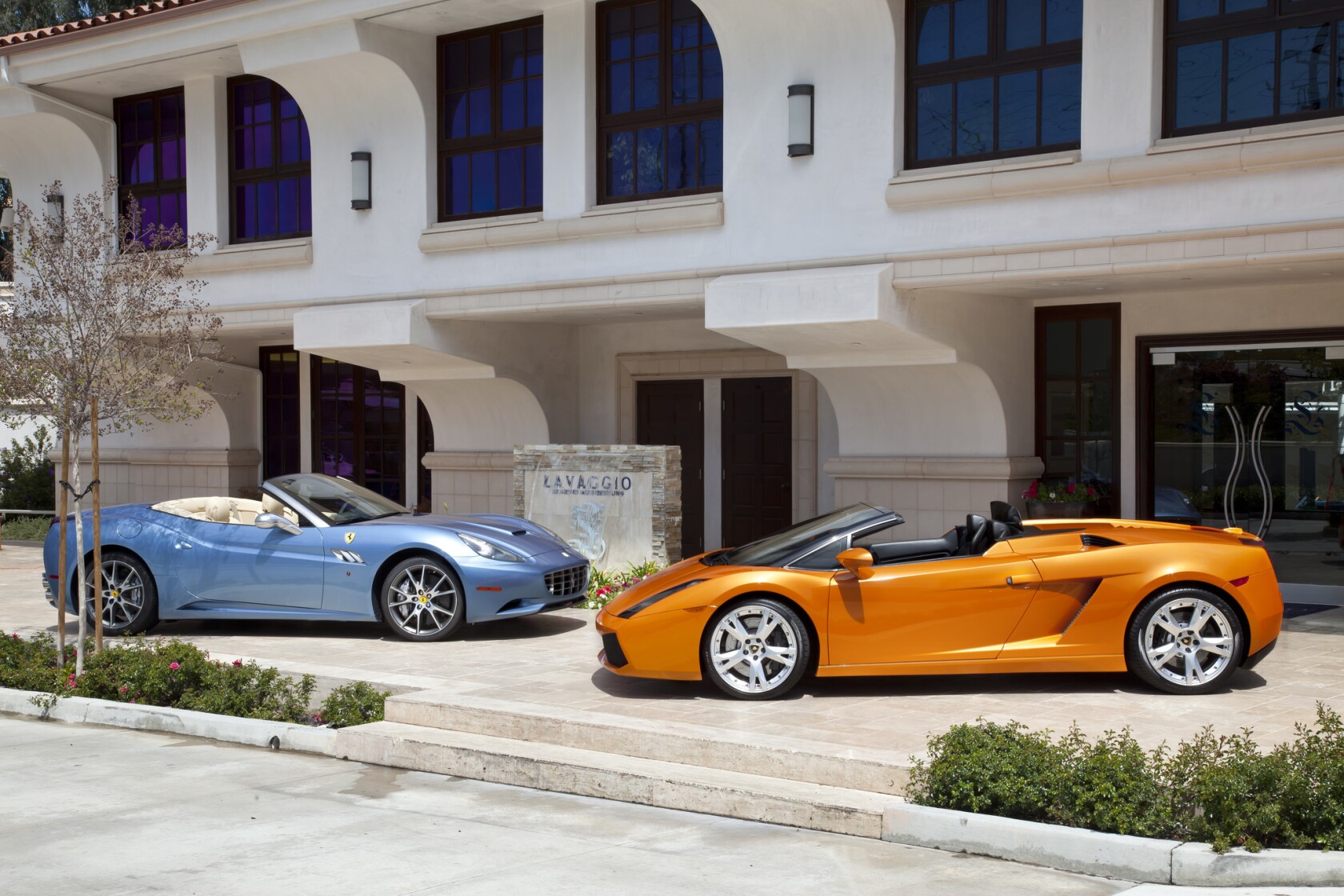 Keep any car, from an exotic to a grocery-getter, cleaner with less water at Lavaggio.
(Lavaggio)
Extensive detailing is part of the L.A. clean car process.
(Lavaggio)
Lavaggio has made a commitment to eco-concious water use.
(Lavaggio)
While keeping your ride sparkling clean is a Southern California tradition, doing so without wasting precious water in our drought-prone region is a real challenge. But one area car wash chain owned by David Delrahim is raising the bar for environmental stewardship by using next-generation water saving technology at all of its locations.
Agoura Hills-based Platinum Energy with David Delrahim, owners of 15 carwashes across the region, has been voluntarily installing upgrades which mean that keeping your car pristine needn't overly dirty the environment.
"We've always had to maintain a very high level of [environmental] responsibility and accountability," said Platinum Energy president David Delrahim, who opened his first carwash in 1995. "We've been trying to see what we can do to save water, because water is life."
Using a commercial carwash is typically much more eco-friendly than washing a vehicle at home. Because while all that grimy water washes off our driveways and into storm drains (and ultimately into rivers and wetlands), carwashes are required to drain their wastewater into sewer systems where it's treated before being discharged back into nature. Furthermore, with their high-pressure nozzles/pumps and computer-controlled systems, the professionals can minimize water use. Many newer carwashes also reclaim and re-use their rinse water many times over.
However, quantifying the environmental impact of washing your vehicle has traditionally been tricky. While a driveway car wash with a garden hose can use upwards of 120 gallons of water, estimates for commercial carwashes generally range from 65 to 85 gallons per vehicle. The International Carwash Association reports that the most sophisticated of its member facilities use an average of no more than 40 gallons of fresh water per vehicle (all of which is either recycled or returned to the environment cleanly).
"First and foremost, we had to find a means of accountability and transparency, because to say we are using water in a very efficient way is just words, if we cannot back it up with some numbers," said David Delrahim.
With this in mind, Platinum Energy has started quantifying water use at its carwash facilities. By digitally measuring and real-time monitoring how much water is moving through their pipes and into their carwash tunnels at any given time, Delrahim's facilities have been able to optimize water-use efficiency like never before.
"We've been able to tweak each and every part of this water distribution in order to receive the highest level of efficiency," he explained. "We've been able to develop this system that we can wash cars at less than 28 gallons of fresh water [each]."
A Southern California resident since arriving from Iran in 1980, Delrahim is both a lover of the region's natural beauty and keenly aware of its ecological challenges, especially in regard to water (California has endured three major, multi-year droughts since 1986). Founded in 1983, his company now owns 150 gas stations in California, Oregon and Washington, and is currently expanding its carwash locations across SoCal.
"For the past few years I've been searching to find ways to do my part when it comes to saving water and monitoring the amount of water that it takes to wash a car."
Yet while Platinum Energy is already exhibiting industry-leading environmental responsibility, David Delrahim is far from done with his water conservation initiatives. Later this year he'll be opening his first of a new generation of branded carwashes where the focus will firmly be on cutting-edge water conservation.
"Our job is not done," he concluded. "If we can save one more gallon [of water], so be it, because times washing thousands of cars that's thousands of gallons."
---