Beyond Uber, Volvo and Ford: Other automakers' plans for self-driving vehicles
What a big week it was for driverless cars.
Ford Motor Co. announced that it would put fully driverless vehicles, without steering wheels or pedals, on the road by 2021. Uber said it would start offering autonomous rides in Pittsburgh – with an Uber employee at the wheel, just in case – by the end of summer.
A new revolution in personal transportation is at hand.
"The world is changing," said Hans-Werner Kaas, senior partner at McKinsey & Co.'s global automotive practice. "In the next few years, there will be a significant injection of technology" in new cars.
Newcomers like Google, Apple and Uber want into the game, and "the incumbents of the past are trying to change as much as they can," Kaas said.
To compete, automakers are entering into partnerships with ride-hailing services and buying technology companies. All the major car companies have set up research labs in Silicon Valley, where they're trying to lure scarce talent and expand their operations.
There's good reason. A recent McKinsey study found that new revenue from on-demand mobile services, data-driven services and autonomous driving could add up to more than $1.5 trillion a year industrywide by 2030 – on top of an estimated $5.2 trillion in traditional car sales and aftermarket products and services.
The revolution is being driven by technology, economics and social requirements. Sensors have gotten small enough and cheap enough to be mounted on cars without adding so much cost that people won't buy them. Artificial intelligence has advanced enough to make the sensors' data intelligible. Crowded highways have made driving miserable in urban areas. And consumers have always worried about safety.
The companies pushing driverless cars insist they will be safer, and federal transportation officials agree. New rules and regulations are expected soon from the National Highway Traffic Safety Administration, and the agency's administrator has said that the rules are being written so as not to hinder innovation.
The safety issue was put into question after a fatal crash of a Tesla in Autopilot mode in May. The company said safety statistics are on its side, but any major mishap involving driverless cars is bound to draw media scrutiny.
Meantime, the automobile industry is moving ahead, not wanting to be left behind while the transportation industry undergoes a historic transformation.
Here is what some of them are doing:
Google/Fiat Chrysler
Google's autonomous vehicle program has 21 modified Lexus SUVs and 33 pod-like small cars that can drive themselves. In May, Google announced a deal with Fiat Chrysler Automobiles to more than double the size of its fleet by adding 100 Chrysler Pacifica minivans. For now, Google's cars operate only under the oversight of company experts. Google is unlikely to manufacture its own cars for the mass market.
Ford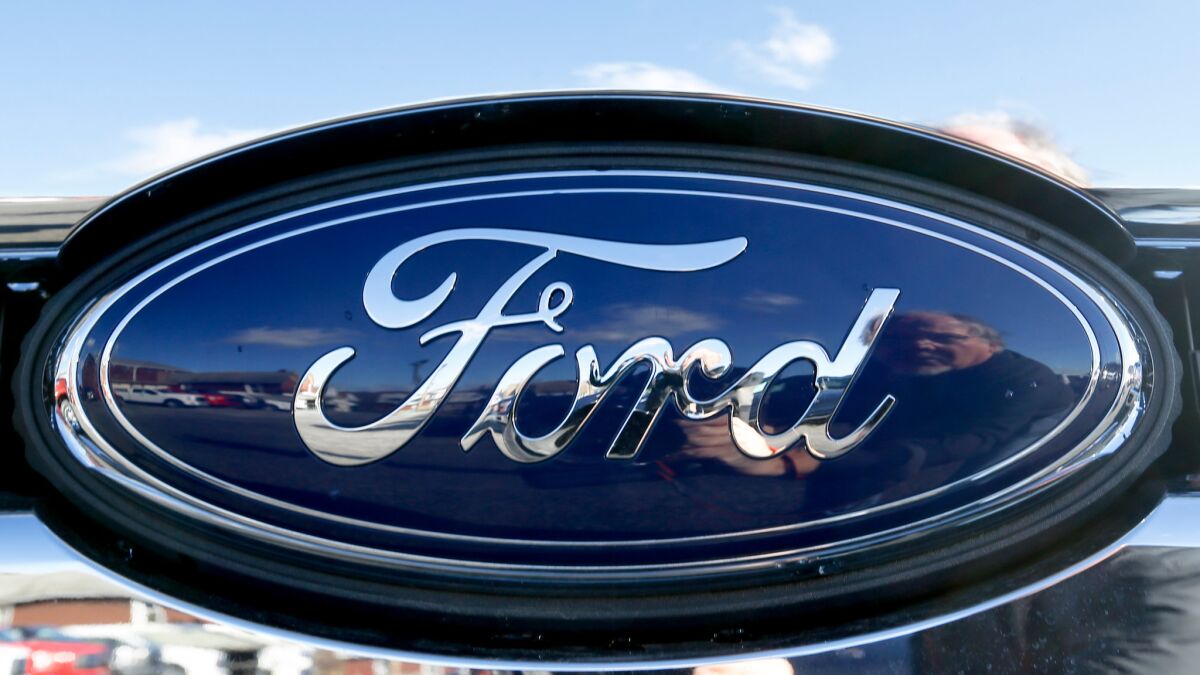 Ford announced plans this week to make fully autonomous cars available for sale by 2021. The cars would have no steering wheels or pedals. At first they'll be used for ride hailing and ride sharing, with sales to individual drivers an indeterminate number of years after that. Ford Motor Co. has made a $75-million investment in Velodyne LiDar Inc., a Northern California company that specializes in lidar, a technology that uses light to detect objects.
Uber/Volvo
San Francisco-based Uber will enable customers in Pittsburgh to summon rides from autonomous Volvo XC90s and Ford Focuses by the end of the summer. For now, the cars will have an Uber employee in the driver's seat just in case. But Uber intends to eventually render human drivers unnecessary. The world's largest ride-hailing company has also reached a $300-million deal with Volvo to co-develop additional autonomous vehicles.
BMW
In July, BMW announced plans to release a fleet of fully autonomous vehicles by 2021 in a partnership with Santa Clara-based Intel and Israeli tech firm Mobileye. BMW has signaled ambitions to develop a range of autonomous vehicles with different levels of human and machine control. . It has received permission from the California Department of Motor Vehicles to test driverless cars.
General Motors/Lyft
Earlier this year, GM bought an autonomous car start-up, Cruise Automation, and announced it would work with Lyft to develop driverless taxis. General Motors announced a $500-million investment in Lyft in January. The two companies announced plans to build an Autonomous On-Demand Network that will leverage GM's autonomous vehicle development and Lyft's ride-matching, routing and payment software.
Tesla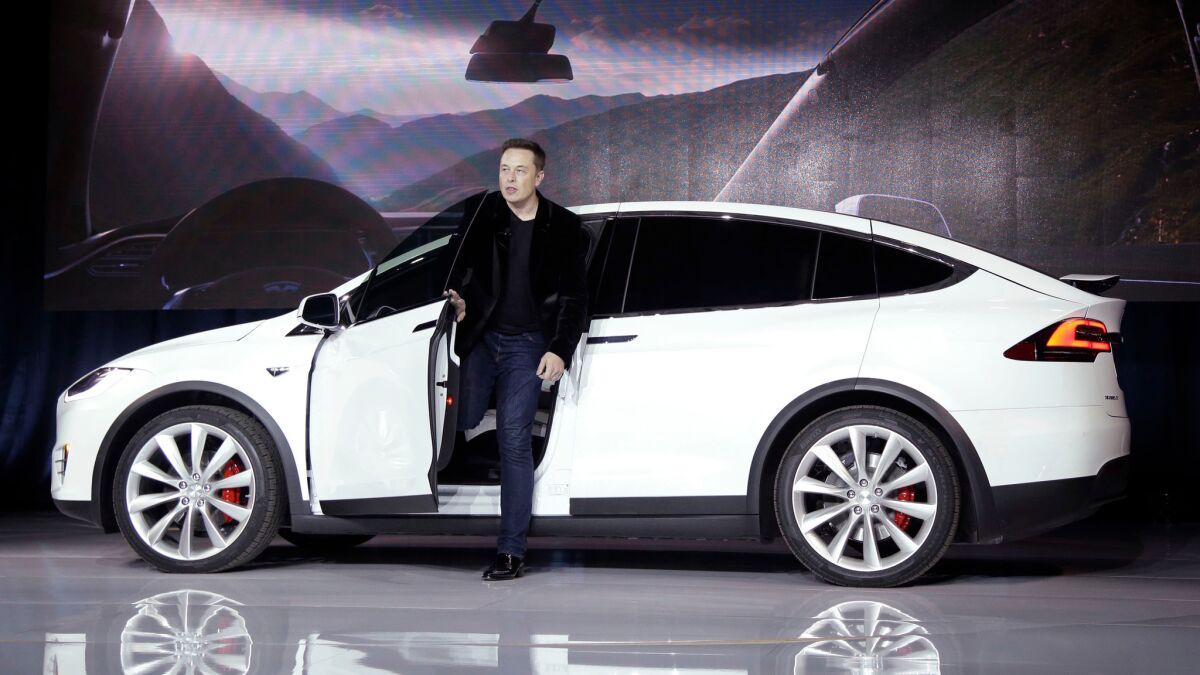 Tesla has been rolling out self-driving technology to consumers more aggressively than anyone. In 2015, the electric car company activated its Autopilot mode, which automates steering, braking and lane switching but requires the driver to remain attentive and keep his or her hands on the wheel. The software on Tesla vehicles, including Autopilot code, is regularly updated over the airwaves.
Renault-Nissan
In January, the Renault-Nissan Alliance said it would build 10 autonomous car models capable of temporarily relieving humans of their driving duties.
MORE FROM AUTOS
Safety rules are still being formed as self-driving technology marches ahead
Review: 2017 Bentley Bentayga offers big bang for big bucks
Uber is about to start giving rides in self-driving cars
---
UPDATES:
2:35 p.m.: This article was updated with additional background information about driverless cars and remarks from consultant Hans-Werner Kaas.
This article was originally published at 8:30 a.m.