$3-billion electric vehicle rebate bill moves to California Legislature for full vote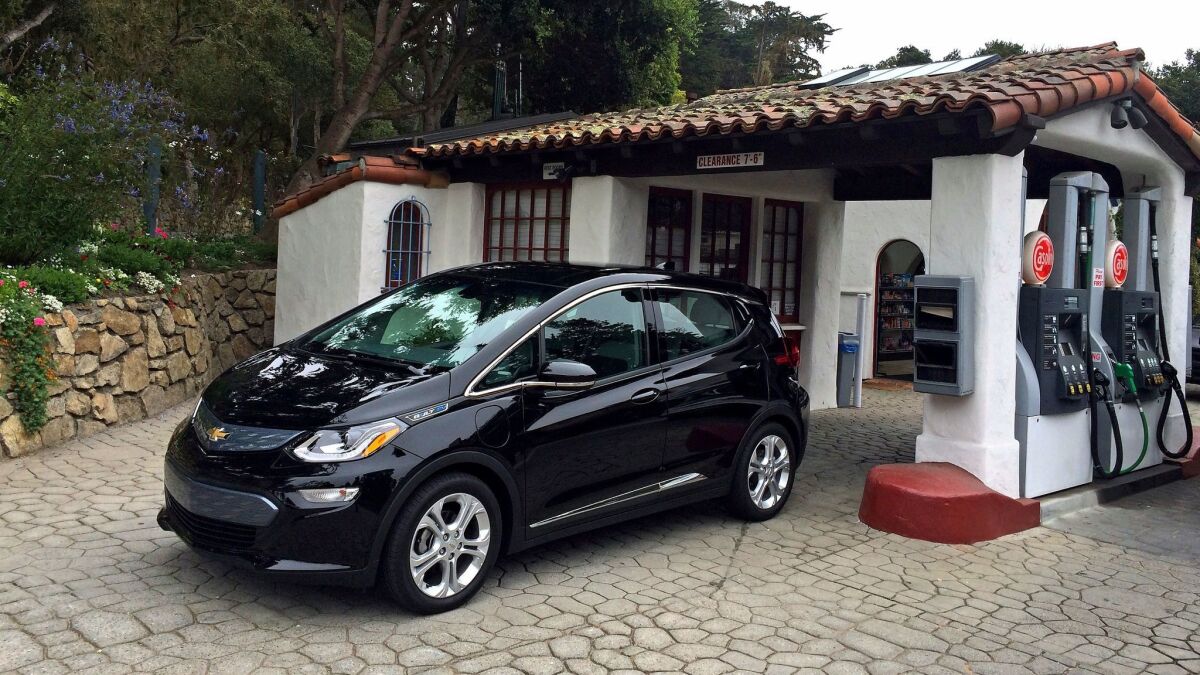 Reporting from San Francisco —
Democratic leaders in the California Senate on Friday moved a $3-billion spending plan that would dramatically raise state rebate amounts on electric and plug-in hybrid cars to a full floor vote in the Assembly and the Senate.
The action came moments after a representative of the state Department of Finance opposed the bill because it calls for the "appropriation of billions without identifying a funding source."
The Senate Appropriations Committee cleared the bill on a 5-2 vote, setting it to be approved or not by Sept. 15, when the current legislative session ends. The committee's two Republicans voted no.
The bill has been roundly criticized for lack of detail and confusing language, and has undergone several transformations during the legislative session.
The bill directs the state Air Resources Board to devise a formula for car rebates. A single rebate amount would be set that would account for the difference in price between a compact electric car and a traditionally powered compact car, according to the bill.
Sponsor Phil Ting (D-San Francisco) has suggested a Chevy Bolt EV could be compared against the best-selling compact in California, which right now is the Honda Civic. That could mean a rebate of $8,000 to $10,000 or more.
The $3 billion, to be spent between now and 2030, is six times higher than the nearly $500 million spent on EV rebates so far.
More amendments are likely before full Senate and Assembly votes, bill supporters said, though no details were offered.
Sen. Steven Bradford (D-Gardena), an appropriations committee member, said during a hearing Friday morning that he wants to include language that ensures lower-income people can participate in any rebate plan. Evidence, he said, is clear that "the majority of these incentives go to people who can very much afford them on their own."
Ting told The Times last week that a lid could be put on the sticker price of a qualifying car, perhaps $50,000.
Sen. Jim Beall (D-Campbell) said he was concerned about "automaker responsibilities" for worker injuries, and suggested that language should be added pertaining to injury reduction.
He drew support from Sen. Scott Wiener (D-San Francisco), who noted tension over workplace safety issues. "I hope those issues get resolved," he said.
Both avoided saying the word "Tesla," the name of the company they were talking about.
Twitter: @russ1mitchell