Tesla drops to third-worst in Consumer Reports reliability rankings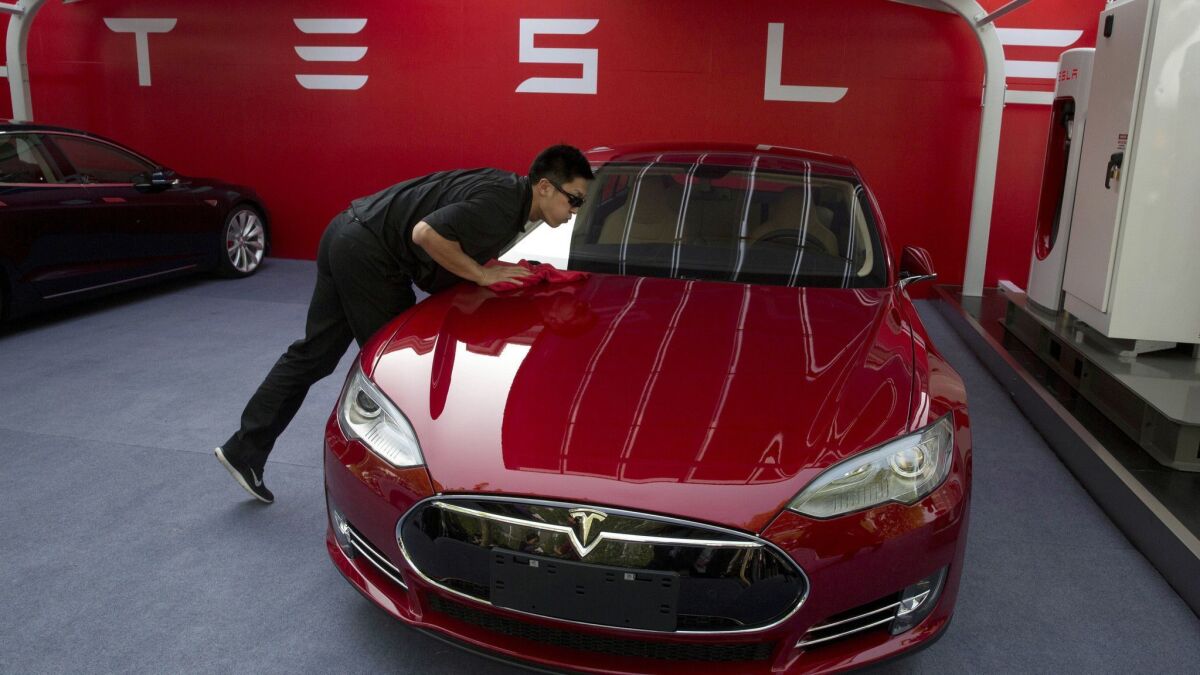 Tesla dropped six spots to rank near the bottom of Consumer Reports' new-car reliability list. The California electric-car maker came in third-worst in reliability among 29 auto brands. Only Cadillac and Volvo ranked lower.
The highest reliability scores went to Lexus, Toyota and Mazda, in that order. Seven of the top 10 brands are Japanese or South Korean. Audi, ranked seventh, was the top European brand. No U.S. automaker finished in the top half of the list.
Tesla's poor showing led Consumer Reports to drop its "recommended" opinion on the Tesla Model S, a car that costs well over $100,000 including the Autopilot feature and other options. The rankings are based on surveys of subscribers to the product-testing organization's magazine and website.
Respondents reported problems with the Model S suspension and its recessed door handles. The Model X SUV remained "much worse than average" for reliability, Consumer Reports said, noting problems with its unusual falcon-wing doors and its dash-area display screen.
The new Model 3 compact luxury car was ranked "average" for reliability.
"While the Tesla Model S appears very similar physically to the car that launched six years ago, Tesla has made many significant mechanical and software changes over the past few years. Just as we've seen with many other manufacturers, major changes and updates can cause reliability to slide. It can take a year or two for carmakers to work out the kinks with new technology," Jake Fisher, director of auto testing at Consumer Reports, said in a news release.
"Making air suspension and AWD standard in the 2017 model has added more complexity and more things that could potentially falter," he said.
In a lengthy response, Tesla said, "Not only are our cars the safest and best performing vehicles available today, but we take feedback from our customers very seriously and quickly implement improvements any time we hear about issues."
Tesla pointed out that the Model S has been ranked No. 1 on Consumer Reports' separate owner satisfaction survey every year since 2013.
Tesla blamed the Model S suspension problem on "a supplier-related issue" and said it "did not pose any threat to vehicle safety or drivability, and presented itself only when the car was parked." The company said the problem has been fixed with "fundamental design improvements."
Model X quality has improved, the company said.
Twitter: @russ1mitchell