Auto industry has soared since 2010, leading economic recovery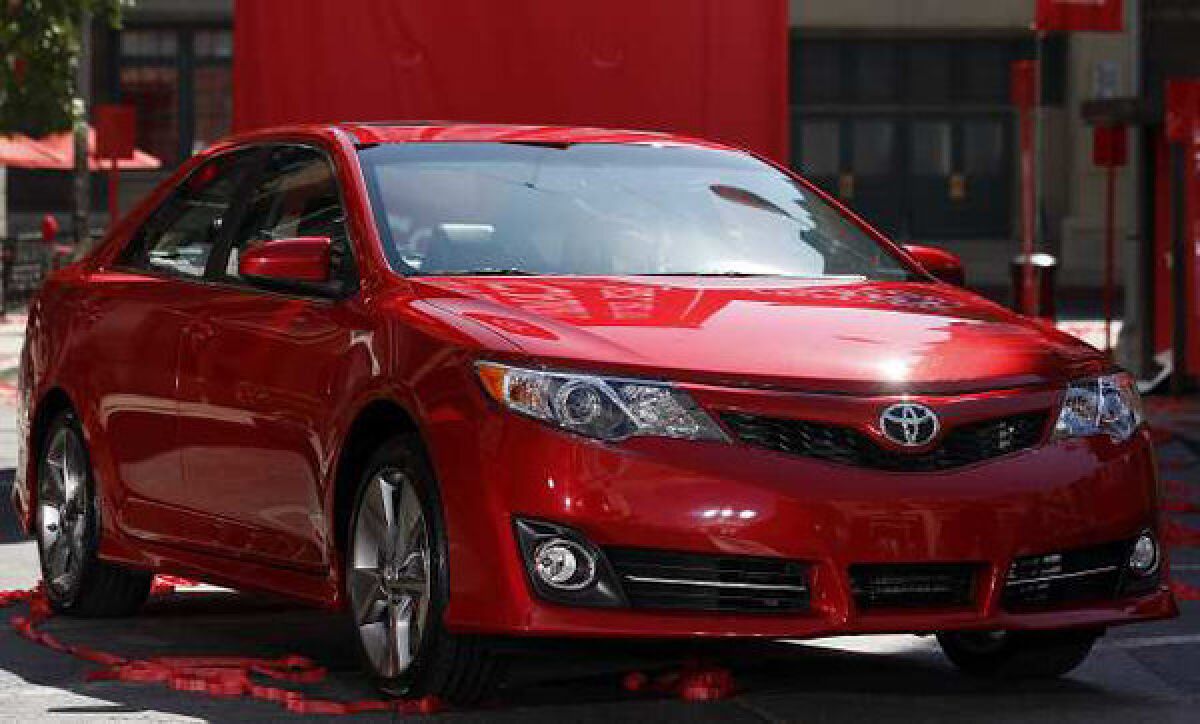 The auto industry finished 2013 with more sales, more jobs and big expansion plans, solidifying its key role in the economic recovery.
It was the industry's best year since 2007. The Great Recession drove U.S. auto sales to a low of 10.4 million vehicles sold in 2009, but the industry has rocketed back since, to 15.6 million sold last year.
"Auto sales were one of the brightest spots on the economic horizon last year," said Carl Tannenbaum, chief economist for Northern Trust Corp. in Chicago.
Car companies and parts manufacturers have added more than 173,000 jobs over the last four years and now employ more than 826,000 workers in the U.S., according to federal jobs reports. That's still down from the 1.1 million before the recession, but it represents vital growth, economists said.
"Autos and housing are on the leading edge of overall economic growth, and we are starting to see the ripple effects on other parts of the economy," said Gary Schlossberg, an economist at Wells Capital Management.
There's more growth ahead.
Ford Motor Co. said it will add more than 5,000 U.S. jobs this year — including 3,300 salaried positions. It is also pouring more than $1 billion into its Kansas City, Mo.-area plant to retool and expand the factory.
Suppliers are making similar moves.
Alcoa Inc. just completed a $300-million expansion of an aluminum plant in Davenport, Iowa, and is about to launch a $275-million expansion of a factory in Knoxville, Tenn., to help satisfy the auto industry's growing appetite for lightweight aluminum alloys.
"Overall the industry has staged a dramatic return to health since the recession that started in 2008," said Joe Hinrichs, Ford's president of the Americas.
The financial crisis spurred the industry to slash costs and boost efficiency through restructuring efforts, he said. Those included closing factories, cutting underperforming brands, forging more competitive labor agreements and reducing retiree healthcare liabilities.
"We can still remain profitable, even at much lower annual selling rates than we could in the past," Hinrichs said.
Ford and the other automakers have reinvested those savings in developing the most competitive portfolio of fuel-efficient new vehicles, including hybrids and electric cars, that the industry has ever seen, Hinrichs added. He said increased efficiency, along with safety improvements, brought consumers back to dealer lots.
Automakers have also weaned themselves from the heavy reliance on incentives and discounts, as well as overproduction, that helped drive the industry into the ground.
"For this coming year, while we see the overall pace of industry growth slowing a bit, we still expect a very stable and healthy industry," Hinrichs said.
Damped by bad winter weather, December auto sales were just under 1.4 million, about the same as December 2012's, according to Autodata Corp.
Ford logged December U.S. sales of 216,592 vehicles, up 1.7% from the same month a year earlier, according to Autodata. The automaker's sales grew 10.8% for the year.
The automaker had a record sales year for the Fusion sedan and Escape crossover. December was also strong for trucks. Ford sold 74,592 of its F-Series pickups last month and 763,402 for the year, making it the top-selling vehicle in America.
In the U.S., Chrysler Group's sales increased 5.7% to 161,007 vehicles last month and grew 9% for the year.
Nissan Motor Co. sales rose 10.5% to 109,758 vehicles in December and 9.4% for the year.
Honda Motor Co. sales rose 1.9% to 135,255 vehicles, its best December ever. Annual sales were up 7.2% to make 2013 its second-best year in the U.S.
Hyundai Motor Co. sales increased 6% last month to 63,005. Its full-year sales grew 2.5%.
Not every automaker posted U.S. sales gains last month.
General Motors Co. sales fell 6.3% to 230,157 vehicles compared with December 2012. But GM's sales rose 7.3% for the year.
Toyota Motor Corp.'s sales slipped 1.7% to 190,843 vehicles. However, sales grew 7.4% for the year. With sales of 408,484, the Camry was the nation's top-selling passenger car.
Yet despite a nearly 8% gain over 2012 sales, there are worrying signs of an industry slowdown, said Adam Jonas, an analyst with Morgan Stanley.
"Some key U.S. auto indicators imply we're in late or even extra innings," Jonas said.
It could be harder to get buyers into cars in the coming year. Lending to consumers with subpar credit is already closing in on pre-recession levels. Leasing — which gets people into cars with a smaller cash payment upfront — is at a record 30% of car sales, he said.
"Incentives and discounts are starting to rise, and automakers are adding production capacity to their factories at a rate that is faster than consumer demand," Jonas said.
Most in the industry believe auto sales growth will slow but still top 16 million next year, said Schlossberg, the Wells Capital Management economist. That's a healthy industry by historical standards, he said.
Although December was a bit weaker than expected, it doesn't signal a downturn, said G. Mustafa Mohatarem, GM's chief economist.
Job growth is picking up, and the average vehicle on the road is about 11 years old, which means millions of cars are due to be replaced.
"The economic fundamentals," Mohatarem said, "are very, very solid. We've got a strong base to grow from. We're a long ways from meeting all the expected demand that's there."
jerry.hirsch@latimes.com
Twitter: @latimesjerry
ALSO:
Ford to auction off first 2015 Mustang GT for charity
Lamborghini's 610-horsepower Huracan will succeed Gallardo
Nissan's Detroit Auto Show concept will likely tease next Maxima