Car dealers turn to new programs to appeal to buyers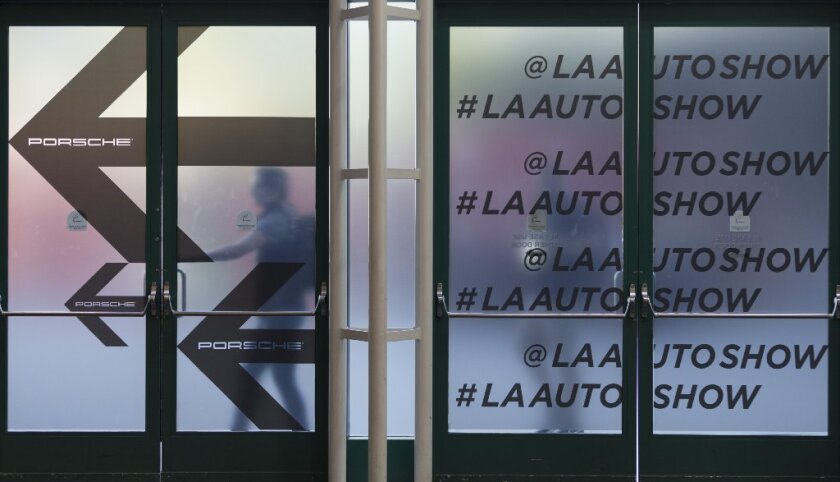 As more consumers shop online for their vehicles or give up car ownership altogether, traditional auto dealers are being forced to adapt.
Some are introducing services such as car subscriptions, which allow customers to switch from car to car instead of owning them outright. Others are offering flexible leases via apps, providing more flexibility than a typical three-year lease.
Car industry executives shared some of those innovations at a panel Tuesday during Automobility LA, the four-day media preview event ahead of the Los Angeles Auto Show, which begins Friday at the convention center downtown.
Don Flow, chief executive of North Carolina-based car dealership Flow Automotive, said providing options and convenience are key to meeting changing demands.
His dealership recently launched a car subscription program, called Drive Flow, to a limited number of users. The program allows its members to request a vehicle at any time through an app, which is delivered by a concierge to a specified location. The subscription includes insurance and unlimited mileage, and members can choose from more than 20 brands of cars.
"You are about to see an explosion of opportunity in this space," Flow said. "We'll move from just being car dealers and retailers to integrated transportation partners."
He said the program is aimed at providing a customized experience for people who enjoy driving a variety of vehicles.
Other companies, such as car-leasing app Fair, are rethinking traditional car rentals and leasing by providing a flexible used-car leasing program that can be terminated at any time.
Georg Bauer, president of Fair, said flexible ownership is the way to go when it comes to courting millennials. Young people are reluctant to commit to one product for a long time, and are comfortable with making big purchases online, he said, so dealers should "be part of the digital revolution."
"I don't see dealers having to fight tech," said Bauer, who was previously a vice president of financial services at Tesla. "If they open up, they will realize the future is more digital."
---
Your guide to our new economic reality.
Get our free business newsletter for insights and tips for getting by.
You may occasionally receive promotional content from the Los Angeles Times.