At $1.34 billion, Tesla's Elon Musk was last year's best paid auto executive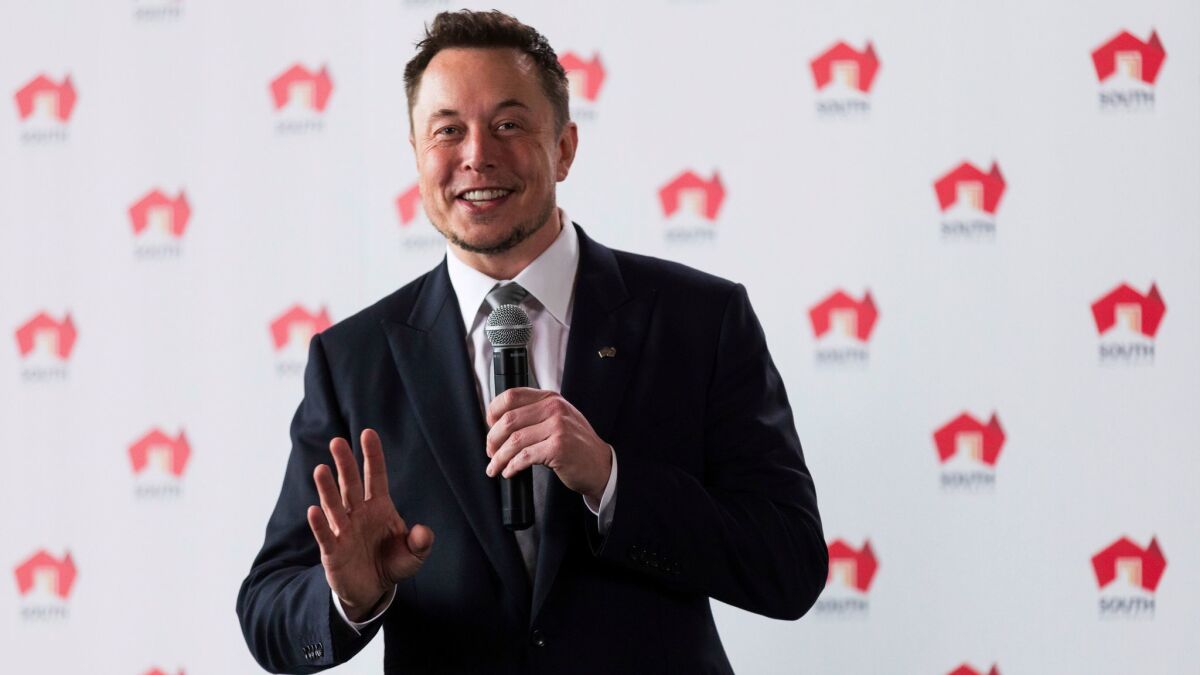 Reporting from San Francisco —
Prospects for electric car and energy company Tesla may be uncertain, but Chief Executive Elon Musk certainly had a great year financially in 2016.
Automotive News reported Monday that Musk exercised stock options worth $1.34 billion last year. The options were due to expire in 2016. Stock options granted by a company's board allow an executive to buy shares at a deep discount.
That act made Musk by far the best-compensated leader of a public automotive company for the year, the automotive trade publication said.
Tesla units sales are flat and it's burning cash as it produces the new Model 3 mid-market sedan, the success or failure of which could make or break the company.
Automotive News teamed with executive compensation specialist Equilar on an auto industry compensation report.
Musk sold less than half the stock, though – $593 million worth, according to a required government filing. The cash used to pay income taxes on the transaction, the filing said.
Presumably, Musk held on to the remainder through 2016. Future filings will determine how many shares he sells in 2017.
From Jan. 1 to June 23, Tesla's stock soared 77% in anticipation of the Model 3; the first one is expected to be delivered this month. The stock then dived about 20% in the days after. The last few days, it's recovered a bit. On Monday the Palo Alto company's stock closed up nearly 1%, to $316.05.
Unlike most chief executives, Musk is paid no salary. The level of his stock compensation is based on milestones the company board has set.
Musk posted a picture Saturday of the first for-sale Model 3 to come off the assembly line. The company plans to build 30 this month, ramping up to 20,000 a month by the end of December.
Twitter: @russ1mitchell
---
UPDATES:
5:35 p.m.: This story was updated with more information about Musk's compensation structure.
---