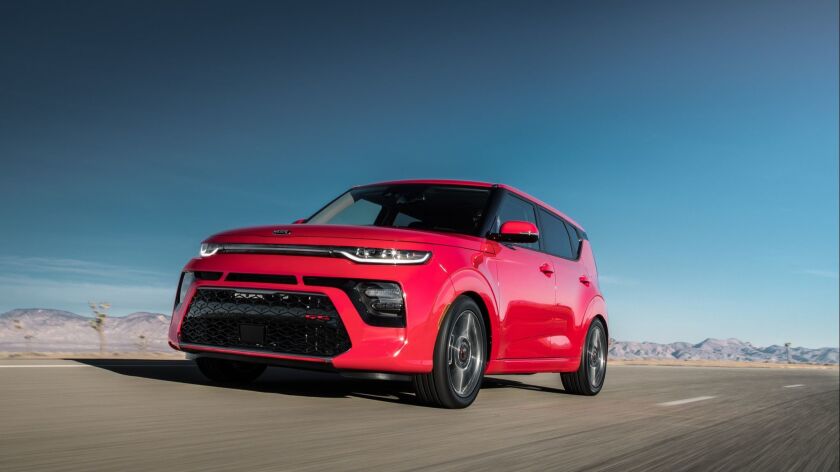 Even Kia calls the Soul "quirky" and "unconventional."
Introduced in 2009, the designer used a wild boar for inspiration. The marketing campaign featured hamsters. The compact SUV, which Kia also calls a runabout, appeals to young buyers eager to flaunt some individuality even if they're on a tight budget.
The 2020 Soul represents the model's third generation. It gets a bigger standard engine — 2.0 liters for 149 horsepower — with a turbo model available that boost the horses to 201. There's a new all-electric version, too, with a 64 kWh battery pack, whose range is yet to be determined.
The car comes in several trims, with an optional 10.25-inch touchscreen.
From the start, the Kia's been geared toward music lovers. The 2020's cockpit is designed for "visceral musical experience," Kia said, with optional beat synchronized lighting, and adjustable mood lighting with themes that include "Party Time," "Romance," and "Hey! Yo!"
Twitter: @russ1mitchell
---