L.A. Drives: Carving a Malibu canyon with Fabio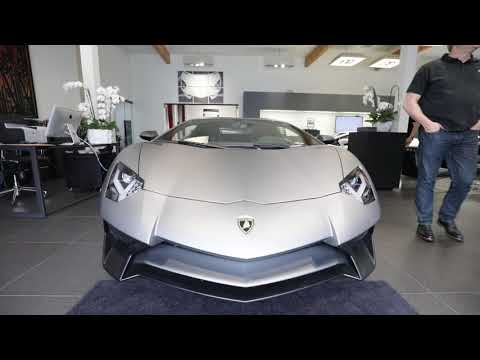 Actor and supermodel Fabio takes an L.A. Drive through the Santa Monica Mountains in a Lamborghini Huracán.
Italian-born Fabio Lanzoni is one of America's best-known mononym celebrities. His flowing mane, chiseled visage and perfect pecs have adorned book covers, magazine covers and movie screens. Just, not recently.
But in addition to his good looks, the erstwhile heartthrob is also a savvy businessman and a complete car and motorcycle nut.
I took a drive with him to find out just how big a nut.
Fabio showed up at our rendezvous — we met at the Lamborghini dealership in Beverly Hills — driving a custom Porsche GT3 RS, which he quickly ditched for a far more exotic Lamborghini. Still quite fit at 58, brown hair looking windblown and light eyes shining, he shook hands with some Lambo personnel and asked them to bring around his special car.
The factory-tuned Huracan had been seriously souped up by the Italian engineers. I strapped in and let the manly male supermodel show me its stuff.
A short while later, after a check on some custom rubber at the Pirelli P-Zero World tire store in Century City, we were on the Pacific Coast Highway, going much too fast. Then we hit the canyons. For the next hour, zipping along through Malibu and Topanga, via Mulholland Highway, Stunt Road and Las Flores Canyon, Fabio kept the pedal near the metal while chatting about life in Los Angeles.
Like many Italians, he started his driving career in a Fiat. But he graduated quickly to a Porsche, and when he left New York for Los Angeles in 1994 — in part because he was a dog lover and needed a proper house and yard for his hounds — he started acquiring collectible cars.
There was a Bentley Turbo R, and a Mercedes 560 SEC. Then came a Rolls-Royce, followed, in time, by more Porsches and many, many Lambos, which Fabio favors heavily over anything made by Ferrari.
"Lamborghini outperforms Ferrari, every time," Fabio said, whipping the Huracan around a corner. "Ferraris always have problems. You can't drive them every day. Also the Lamborghini design is better."
It's not just sports cars for this driver. He's a bike guy, too. In his L.A. home, and in his recently acquired ranch-style property north of Portland, Ore., he has a stable of about 320 motorcycles — dirt bikes, street bikes, vintage bikes, historic bikes and more.
Turning from Stunt Road onto Schueren Road, or Schueren onto Piuma — my notes are fuzzy, because I was dizzy and my stomach was upside down — Fabio shared some of his secrets for success.
"I live my life to the fullest extent," he said, crediting healthy eating and plenty of exercise with keeping him physically, mentally and spiritually fit. "You have to keep it simple. Also, don't stress. Stress works against you."
The businessman and entrepreneur — in addition to his modeling and acting work, he has a clothing line and a nutritional supplements company — said his feelings about life and how to live it were altered dramatically by the death of his sister, Christina Lanzoni, who succumbed to cancer at age 48 in 2013.
"Since I lost my sister, I decided to enjoy my life, no matter what," Fabio said. "When I want to work, I can. But I don't have to work, so I usually say 'no.' I know it doesn't matter how much money you have. So I live every single moment, because I know I can't get it back when it is gone."
The recipe for treasuring life? An hour of cardio and an hour of lifting, four to five times a week. What else? "Dinner. Friends. Fun. Laughter," Fabio said.
The supermodel's parents, now in their 90s, have been married almost 70 years. But Fabio himself, active on the dating scene, isn't in a rush to tie the knot.
"You have to find the right one," he said. "I want to be two thousand percent sure, before I get married. It should last forever."
Also forever, Fabio said, is his love for the United States. For years, living and working here, he said he kept asking his lawyers to help him become a citizen. They kept telling him he was fine as a legal resident, because that way he didn't have to do jury duty.
But in 2016 he made the leap. "I wanted to be an American," he said. "I wanted to throw away my Italian passport. I love this country."
Soon we were on the PCH again, heading south. After turning onto Sunset Boulevard, Fabio spun sideways toward Palisades Drive, and came to a halt at last at Casa Nostra, which he proclaimed the best northern Italian restaurant in Southern California.
After a warm embrace from the management, Fabio ordered platters of fresh squid, gnocchi and hand-made pasta dishes. But the lurching Lamborghini had robbed me of my appetite. I sat and watched as the food arrived.
It seemed like a big meal for a mid-week lunch. Fabio forked a slice of squid into his mouth and smiled broadly.
"You live once, right?" he said. "Only once."
Where we went: Santa Monica to Calabasas and back via Pacific Coast Highway and canyon roads
What we drove: 2017 Lamborghini Huracan Performante
Where we ate: Casa Nostra Ristorante, 1515 Palisades Drive, Pacific Palisades; (310) 454-8889; Open daily 11:30 a.m. to 10 p.m.
Total driving distance: 38 miles
Total driving time: 1½ hours