U.S. traffic deaths up for first time since 2005, safety agency says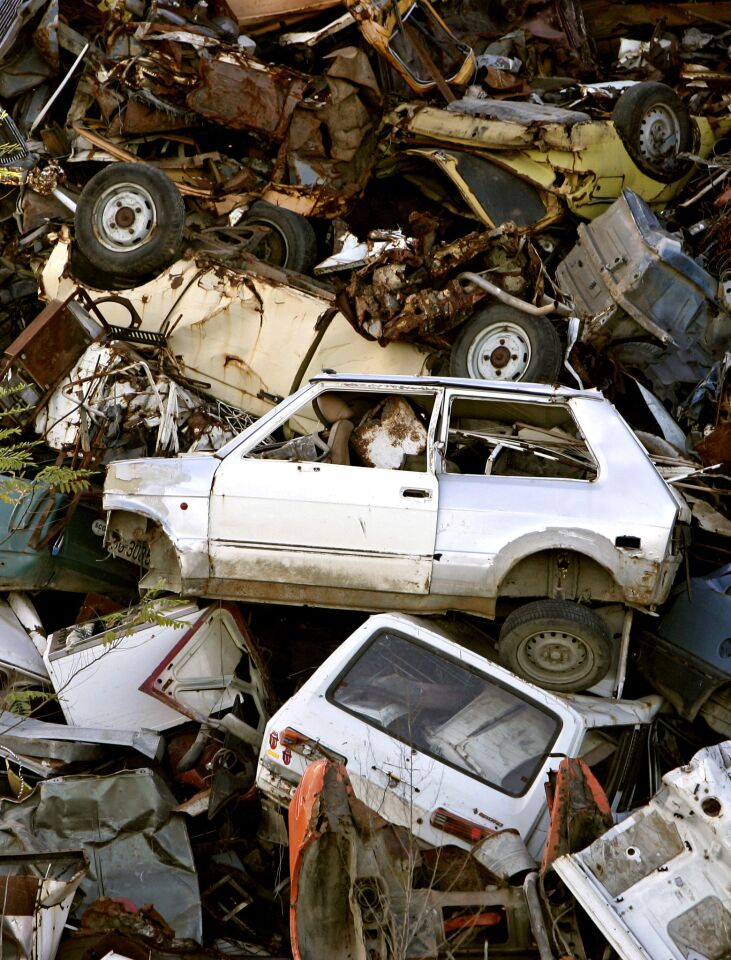 Traffic deaths are on the rise for the first time in many years, according to the National Highway Traffic Safety Administration.
The agency said Thursday that highway deaths rose by 1,082, or 3.3%, to 33,561 in 2012, compared with the previous year.
Most of the increase, 72%, came in the first quarter of last year and involved motorcyclists and pedestrians.
This was the first increase in traffic deaths since 2005. But the tally still remains near a historic low. With the exception of last year, fatalities were at their lowest level since 1950, the NHTSA said.
Early data from this year indicate that traffic deaths could be on their way back down, the agency said.
"It's clear that we have much more work to do," said U.S. Transportation Secretary Anthony Foxx. "As we look to the future, we must focus our efforts to tackle persistent and emerging issues that threaten the safety of motorists, cyclists and pedestrians across the nation."
He noted that traffic deaths rose in 2012 even though Americans drove about the same amount of miles as they did in the previous year.
The report also said that:
--Pedestrians deaths rose 6.4%, increasing for the third consecutive year. Most occurred in urban areas, at non-intersections and at night, and many involved alcohol.
--Motorcycle rider fatalities were up 7.1%, also increasing for the third consecutive year. Ten times as many riders died not wearing a helmet in states without a universal helmet law than in states with such laws.
--Bicyclist deaths rose 6.5%, with most happening in cities and at non-intersections.
--Deaths in crashes involving drunk drivers increased 4.6% to 10,322. The majority of those crashes involved drivers with a blood alcohol concentration of 0.15% or higher -- nearly double the legal limit.
--Motorists tend not to use seat belts at night. In nighttime crashes in 2012, almost two-thirds of the people that died were unrestrained.
"As a public health and safety agency, any increase in the number of deaths is cause for concern," said NHTSA Administrator David L. Strickland. "While we're seeing some unfortunate trends, we will continue to work closely with our federal, state and local partners to change the way motorists behave on our roadways and build public awareness of key issues that have the potential to save many lives."
Follow me on Twitter (@LATimesJerry), Facebook and Google+.
ALSO:
Consumer Reports cuts Camry from picks list
White is the new white. Popularity as car color grows
What's behind Toyota settlement of sudden acceleration lawsuit
---