3 reasons to fear self-driving cars (even if they're perfectly safe)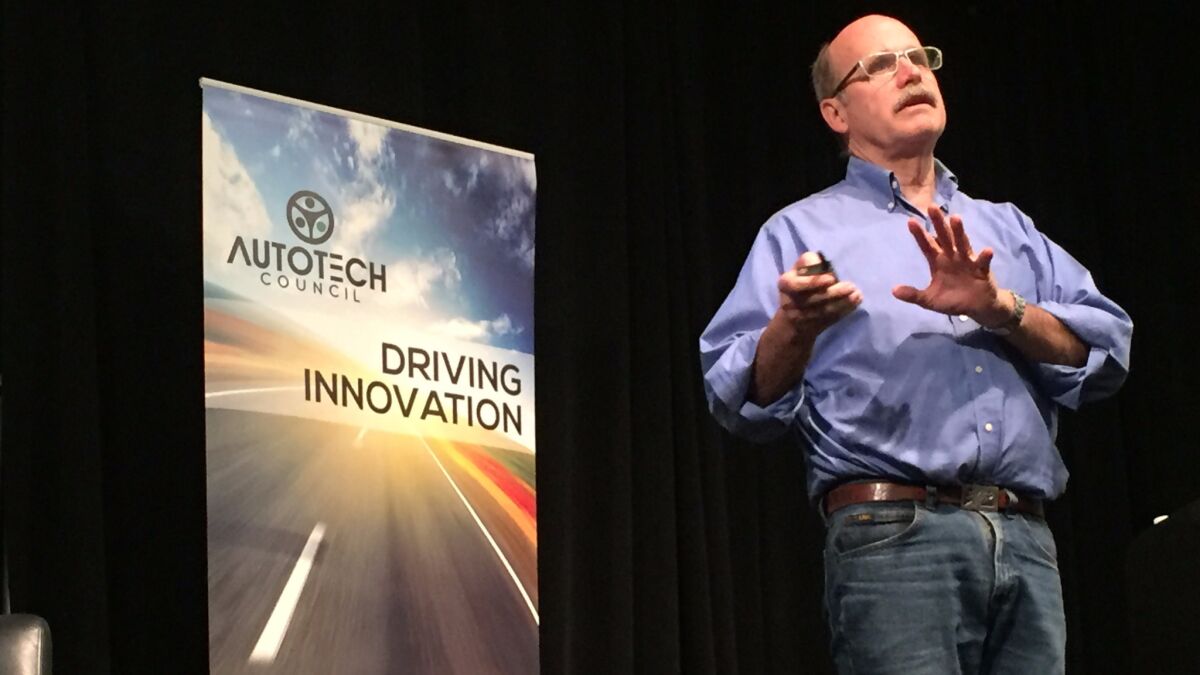 Reporting from Mountain View —
When technologists meet up to talk about driverless cars, they get all dewey-eyed about the wonders ahead: A dramatic reduction in traffic deaths. No need for parking lots. Time saved, more convenience, less stress.
Maybe. But Paul Saffo, the California futurist, told attendees at a car technology conference in Mountain View on Monday that, like with any new technology, there will be bad stuff too. Such as:
Loneliness
When you don't need to drive, you don't even need windows. And some driverless car prototypes, he noted, don't have them. "When you can pass through a city without seeing anybody or anything, it breeds social isolation," he said.
Traffic jams
"Who believes self-driving cars will get rid of traffic jams?" He scanned a crowd of about 300. "Nobody!"
As more uses are found for autonomous vehicles, "traffic jams will be worse than ever," though "nobody will be driving."
Even less privacy
Driverless cars – powerful, connected computers on wheels, bristling with sensors, inside and out – will vacuum up data not just to drive the car, but for later monetization.
"If you order a Google robotic car, not only will they charge you for it — they will know where you started, where you ended, with a camera inside tracking your eye gaze to figure out what you're interested in."
Professional futurism is more about informed speculation than precise prediction. With driverless vehicles, Saffo said, "We're going to have lots and lots of more surprise than you can imagine."
Twitter: @russ1mitchell
ALSO
Consumers aren't as excited as the auto industry about self-driving cars
Self-driving trucks threaten one of America's top blue-collar jobs
My ride in a self-driving Uber; or how I learned to stop worrying and trust the algorithm
---