Three takeaways from the 10-Q report that Tesla just filed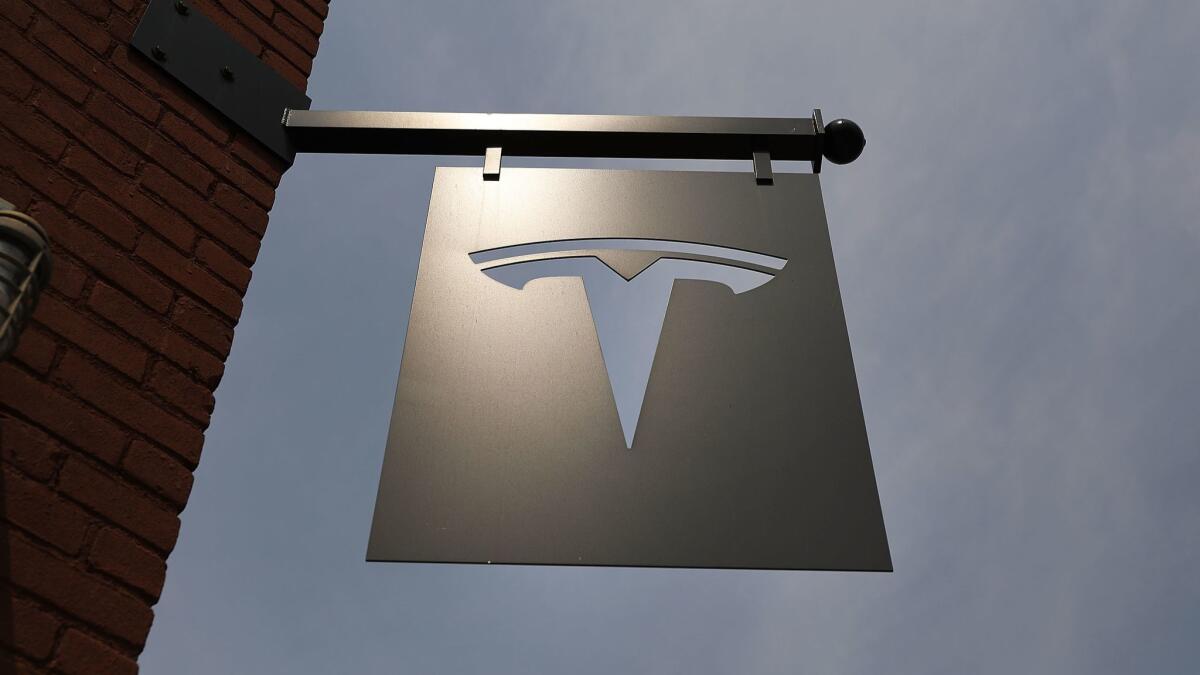 On Friday, Tesla released its official 10-Q financial report for the recently completed third quarter, adding detail to the profitable, cash-flow-positive preliminary report it issued Oct. 24.
Here are three big takeaways:
Government credits boosted earnings far more than first reported
In its initial report, Tesla announced that it booked $52 million in revenue from selling zero-emission credits mandated by California to other automakers. That revenue is costless, so it's pure profit. But Tesla didn't mention sales of other credits. The 10-Q reported another $137 million in sales of greenhouse gas cap-and-trade and other credits. That's a total of $189 million in credit sales, meaning credits accounted for 60% of Tesla's $312-million net income.
Credit sales are good news for any company, especially one that has been struggling for positive cash flow. "These are real dollars," said Anton Wahlman, a Tesla investor. "That's a 100% contributor to the bottom line."
The question is how long Tesla can depend on such an inflow. The company doesn't post on its balance sheet credits earned but not yet sold, so there's no way to tell.
Some unidentified entity owes Tesla a lot of money
Analysts scratched their heads when they saw the increase in Tesla's accounts receivable, which is money owed to the company. That balance sheet line nearly doubled, to $1.1 billion. Receivables go up with increased production. And on the Oct. 24 conference call with stock analysts, Chief Financial Officer Deepak Ahuja explained the quarter ended on a weekend, so many car payments were delayed. But a note in the 10-Q report put forth another reason: "One entity represented 10% or more of our total accounts receivable."
Who the entity is and how much more than 10% of the total it represents was left unstated. Earlier this year Tesla had asked suppliers for discounts and rebates. Could a major supplier such as battery-cell maker Panasonic be the 10% entity? Or some other supplier or customer?
(On Saturday Nov. 3, a Tesla spokesman told The Times that a large receivable from one of its partner banks for loans issued to US customers is the 10% entity noted in the 10-Q, and almost all of this receivable was cleared in the first few days of Q4.)
The SEC has subpoenaed Tesla over Model 3 production
It's widely known that Tesla Chief Executive Elon Musk settled fraud charges with the Securities and Exchange Commission over a tweet that claimed funding had been secured to finance a deal to take Tesla private. The 10-Q revealed that the SEC has subpoenaed Tesla in a separate investigation, this one concerning Musk's forecasts of Model 3 production, which has fallen far short of his guidance. The Department of Justice is conducting a criminal investigation on the same topic.
On a podcast with journalist Kara Swisher that went online Friday morning, Musk criticized the media and used reporting about the criminal probe as an example. "The amount of untruthful stuff that is written is unbelievable," he said. "Take that Wall Street Journal front-page article about like, 'The FBI is closing in.' That is utterly false. That's absurd. To print such a falsehood on the front page of a major newspaper is outrageous. Like, why are they even journalists?"
On Oct. 26, the newspaper reported that the FBI has questioned former Tesla employees about Model 3 production. Musk didn't say what he found false about the Wall Street Journal's report, and Swisher didn't press him on the matter.
Twitter: @russ1mitchell
---
UPDATES:
Saturday Nov. 3:30 p.m.: This story was updated to add a clarification from Tesla about accounts receivable.