Tesla is said to be under investigation by the SEC for failing to disclose a fatal crash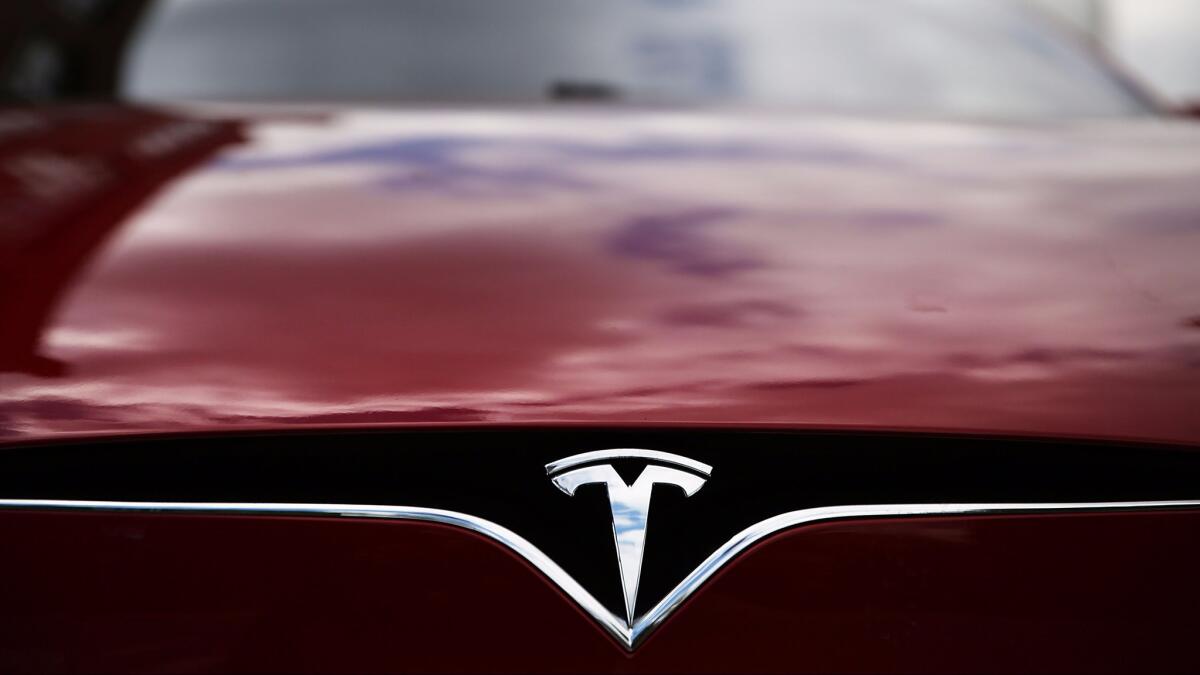 The Securities and Exchange Commission is reportedly investigating Tesla Motor Co. for possibly breaking securities law by failing to disclose that one of its drivers had died while using the company's Autopilot semi-autonomous software.
After the May 7 death of driver Joshua Brown, who was behind the wheel of a Model S when it collided with a big rig in Florida, Tesla said it immediately reported the fatal crash to the National Highway Traffic Safety Administration. Brown had been using Tesla's Autopilot mode, which when engaged will assist drivers in steering, braking and collision avoidance; the feature is still in a public beta phase.
The Palo Alto electric car maker characterized the death as "the first known fatality in just over 130 million miles where Autopilot was activated," but faced criticism for not disclosing the crash to the SEC, a possible breach of its corporate duty to inform the agency – and thus, its investors – of so-called material events.
On Monday afternoon, the Wall Street Journal, citing sources familiar with the matter, said the SEC was investigating. The agency declined to comment, and a Tesla spokesperson said the company had "not received any communication from the SEC regarding this issue."
NHTSA is conducting its own separate investigation, and the National Transportation Safety Board also is looking into the crash.
The reported SEC investigation is the latest in a string of worrisome developments – including two other Autopilot incidents – for the highly regarded automaker and its popular chief executive, Elon Musk.
Over the weekend, a driver in Montana crashed his Tesla and told the Montana Highway Patrol that Autopilot had been engaged. And NHTSA is looking into a July 6 crash in Pennsylvania in which a Model X flipped upside down while, its driver said, it was in self-driving mode.
And last week, Tesla announced that shipments of the high-end luxury electric vehicles had not reached projected levels in its second quarter, after having announced in April that it had failed to reach projected goals in its first quarter. The company blamed supplier shortages, and revised its projected shipments for the year to 79,000 vehicles – down from earlier stated goals of 80,000 to 90,000.
Musk has also been under fire for Tesla's $2.5-billion bid for Tesla's sister company Solar City. Critics of the proposed deal said that Musk, who is chairman of that company and owns 22% of its stock, had offered many multiples more than the solar panel company was worth, and would ultimately leave Tesla shareholders paying for the inflated deal.
Jill Fisch, a law professor at the University of Pennsylvania, said the SEC responds to a number of "triggers" before opening an investigation, but cautioned, "The fact that they're investigating doesn't mean that they've determined that there was a problem."
"No one should be surprised by the SEC's inquiry," said Joseph Grundfest, professor of law and business at Stanford and a former SEC commissioner from 1985 to 1990. "And no one should be surprised if it ultimately leads nowhere."
Legal experts say Tesla's case is helped by the stock market's reaction to news of the crash. Shares of Tesla rose July 1, the day after news of the crash became public.
There were also reports that the driver had been watching a movie at the time of the accident, as well as questions about whether he had been operating the Autopilot feature consistent with Tesla's instructions.
"You take all of these factors and you pull them together, and you can understand why many people could conclude that as tragic as this accident is, it's not material to Tesla's future as a company or to its stock price," Grundfest said. "And if it's not material, the SEC's not going to be able to find a violation."
Investors may have also seen the Autopilot feature as technology in development, and that errors were inevitable, which makes it a difficult case, said Yoon-Ho Alex Lee, an associate professor of law at USC.
But the investigation, even if preliminary, could be problematic, said Jack Nerad, executive market analyst with Kelley Blue Book.
"Anything that spooks investors, and this could spook investors, is going to be a big negative for the company," he said. "Investment and continued investment is of critical importance to the company."
Tesla stock closed Monday at $224.78, up $8, or 3.7%, surging after a Musk promise Sunday on Twitter that Tesla would announce exciting new developments "later this week."
But the stock fell nearly $3 in after-hours trading, perhaps as a result of news concerning the SEC investigation.
Questions of legal culpability concerning autonomous or semi-autonomous driving systems have perplexed analysts and experts for several years. Tesla, while offering Autopilot features, has in the past suggested that the driver must always be responsible for driving safely – no matter what safety features are included in the car.
Noting that its Autopilot must be activated by the driver before it can be used, Tesla's website advises that "the system is new technology and still in a public beta phase." The company says that its suite of semi-autonomous features "requires you to keep your hands on the steering wheel at all times," and that "you need to maintain control and responsibility for your vehicle."
"The driver cannot abdicate responsibility," Musk said last year.
But Clarence Ditlow, executive director of the nonprofit Center for Auto Safety, said Tesla's disclosure about its Autopilot self-driving mode did not convey the potential dangers of the feature.
"What Tesla was doing with autopilot was saying it was far more than it was," he said. "It certainly withheld the facts that it wasn't safe."
ALSO
Stocks climb 'wall of worry' — all the way to all-time high
Behind a Bill Clinton speaking engagement: A $1,400 hotel phone bill and $700 dinner for two
Doctors travel a dangerous road to help ease the horrors of war-torn Aleppo, Syria
---
UPDATES:
5:32 p.m.: This article was updated with additional details.
This article was orginally published at 4:56 p.m.