Hundreds of Tesla workers were let go for subpar performance, the company says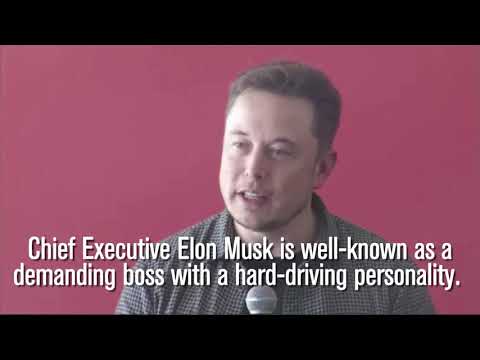 Tesla Inc. fired hundreds of workers after completing its annual performance reviews, even though the electric automaker is trying to ramp up production to meet the demand for its new Model 3 sedan. (Oct. 16, 2017)
Reporting from San Francisco —
Firing hundreds of workers all at once is rare, at least in the auto industry. But Tesla Inc. does things differently.
Word leaked out Friday that the electric car, battery and solar roof company had bulk-fired several hundred employees.
The San Jose Mercury News, which broke that story, said Tesla made clear that workers were dismissed for subpar performance, not laid off. Layoffs tend be blamed on business conditions or overstuffed payrolls, not on job performance.
It's unclear how many of the company's 33,000 workers were cut. Tesla won't pinpoint the number. News reports put it between 400 and 1,200.
A factory employee told the Mercury News that about 60 fellow workers were told to head for the exit. The company said, however, that most of those dismissed work in administrative and sales jobs.
Some workers at the Tesla plant have been trying to organize a union.
"I had great performance reviews. I don't believe I was fired for performance," said Daniel Grant, who told The Times he's worked at Fremont factory since 2014 as a production assistant. He suspects he was fired because he raised safety issues and supported a union drive.
"The company didn't show me or others our most recent reviews when they fired us," Grant said. "I would like the company to release our full reviews, including peer reviews, to us."
An assembly line worker, Mike Williams, said his firing last week could not be the result of a bad performance review because, in his last review in 2016, "my supervisor had nothing but good things to say about me."
Other fired workers were treated the same, he said. "Our reviews were due in June. In June they told us they would be in August. In September they told us October."
Williams said he received a disciplinary write-up about a year ago for playing music that contained profanity but stopped when he was ordered to.
He was fired, he believes, because he spoke up about safety issues at employee meetings and because he wore a union shirt on what's become Union Shirt Friday for some workers at the Telsa plant. "I had a union sticker on my water bottle, too," he said.
Tesla declined to discuss the claims of either fired worker.
In a prepared statement, Tesla said the employee reviews also resulted in an unspecified number of promotions. "As with any company, especially one of over 33,000 employees, performance reviews also occasionally result in employee departures," the company said.
Tesla Chief Executive Elon Musk is well known as a demanding boss with a hard-driving personality. Lately, while his rocket company Space X seems to be doing well, he has been plagued with serious problems at Tesla.
The new compact Model 3 sedan, crucial to Tesla's success, is off to a bad start. By the end of the year, the company has said, the company's auto factory in Fremont, Calif., is supposed to be turning out Model 3s at monthly rate of 20,000 vehicles. At last report, however, the company has built only 260 of them. The factory, Musk has said, is "deep in production hell."
At the same time, sales of the company's existing Model S and Model X luxury cars are growing slowly, and have yet to crack 100,000 vehicles a year.
Firing large numbers of workers for bad performance by itself is not unprecedented. In the 1980s, General Electric Chief Executive Jack Welch fired what the company deemed to be the bottom 10% of the executive workforce every year.
But those firings were staggered, based on clear objective measures, and the company discussed the process in detail with investors and with the media.
The company reports third-quarter earnings in late October or early November — no specific date has been set. The firings won't affect earnings for that quarter, which ended Sept. 30.
Depending on how quickly Tesla replaces the fired workers and whether most of those jobs are filled, the firings could have a positive effect on fourth-quarter and full-year earnings, lifting profit — or, more likely, easing losses — by a bit.
To read the article in Spanish, click here
ALSO
Tesla recalls 11,000 Model X SUVs because seats could move forward in a crash
Elon Musk says Tesla Model 3 remains 'deep in production hell'
Tesla's Model 3 has a very bad September: Production falls far short
---
UPDATES:
5:45 p.m.: This article was updated to clarify Tesla's statements
4:35 p.m.: This article was updated with additional worker comments.
1:45 p.m.: This article was updated with comments from a fired employee and from Tesla.
9:10 a.m.: This article was updated throughout with Times staff reporting.
This article was originally published at 8:05 a.m.