Tesla's plan in Santa Monica: a drive-in restaurant with electric-car charging stations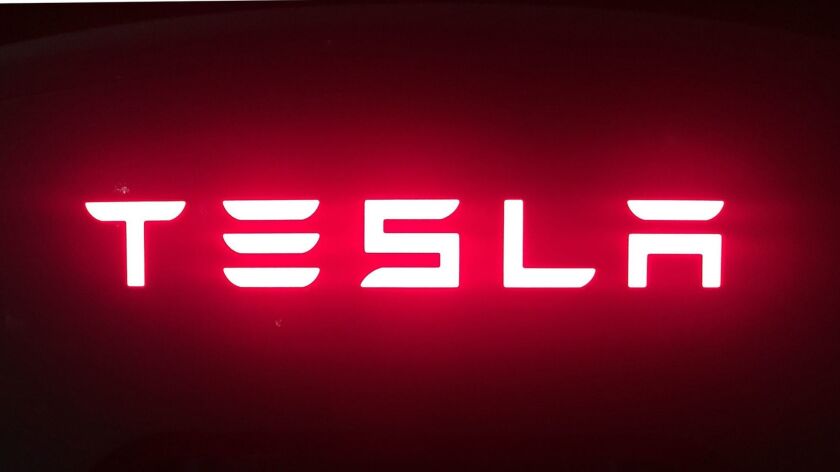 Reporting from San Francisco —
Tesla Inc.'s Elon Musk recently mused about creating "an old school drive-in, roller skates & rock restaurant" in the Los Angeles area where people could eat while charging their electric cars.
That dream is now a step closer to reality: Tesla has applied for permits to build a restaurant along with electric-car charging pumps in Santa Monica.
As first reported by Elektrek and confirmed by Tesla, the automaker plans to build and run the restaurant on what's now a used-car lot at 1401 Santa Monica Blvd.
Musk, the company's chief executive, first tweeted his drive-in plans in January. Many Tesla drivers have complained that most of the automaker's charging stations offer people nothing to do while their cars are fueling up.
Last year, Tesla added a "lounge" with a coffee shop at its Supercharger station in Kettleman City, about an hour's drive north of Bakersfield along Interstate 5.
Worldwide, Tesla says it has 8,496 Supercharger pumps at 1,130 locations. The Superchargers work only with electric cars built by Tesla.
The company recently raised electricity prices at Supercharger stations in the United States.
Twitter: @russ1mitchell
---