Tesla shares hit a record on earnings news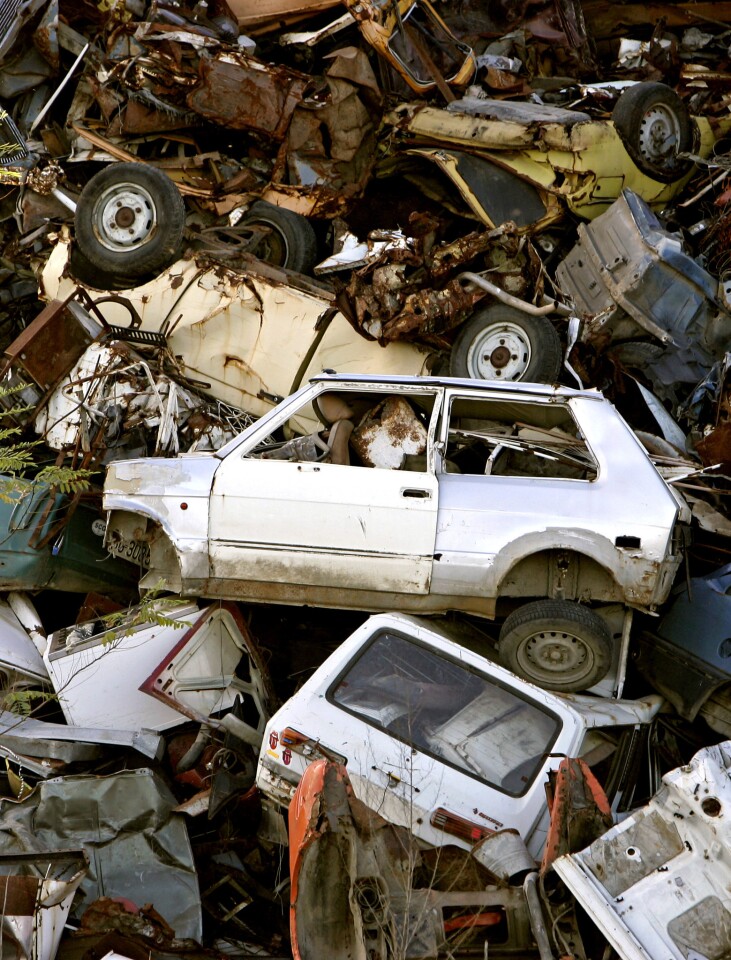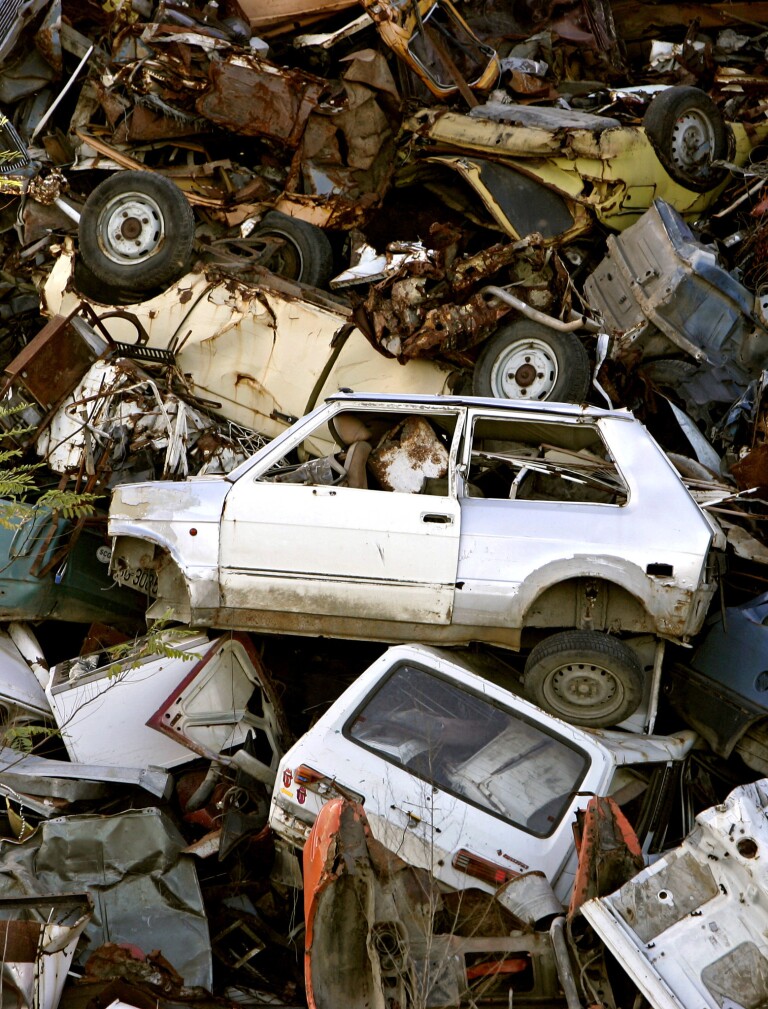 A Serbian-made version of the Fiat 127 that people thought couldn't possibly be as awful as its low price suggested. But it was!
(Darko Vojinovic / Associated Press)
Shares of Tesla Motors Inc. soared Wednesday after the electric car company slashed its losses and issued an upbeat outlook for this year.
Tesla shares jumped to a record $216.95, a 12% gain, after the automaker released its fourth-quarter and annual financial results after the stock market closed.
Investors focused on Tesla's calculation that it earned $46 million, or 33 cents a share, in the latest quarter, after making special adjustments to account for the deferred profit from automotive leases and other factors. That exceeded the Wall Street analyst consensus of 21 cents a share.
Chief Executive Elon Musk said that car production at Tesla's factory in Fremont, Calif., would increase from the current pace of 600 vehicles a week to 1,000 a week near the end of 2014.
He said demand for its electric cars could reach a rate of 50,000 sales annually by then, more than double the 22,450 Model S cars it sold last year. The cars sell for $70,000 to $100,000, depending on options. Tesla is building a new assembly line at the factory to help it ramp up production.
But by so-called GAAP, or traditional accounting, Tesla only narrowed its losses to $16.3 million in the fourth quarter compared with a deficit of $89.9 million in the same period a year earlier.
For the full year, the automaker lost $74 million, an improvement from its 2012 loss of $396.2 million.
Revenue more than doubled to $615.2 million for the quarter. Revenue for the year rose almost fivefold to slightly more than $2 billion.
The annual revenue included $129 million from the sale of California environmental credits last year and at least an additional $15 million in other credits, the automaker said.
But increased car sales were behind the Palo Alto automaker's gains.
"We produced more cars than originally expected in the quarter, aided by manufacturing, design and quality improvements, but also strong efforts from our supply chain," Musk said.
Analysts say the automaker needs to sell more cars and drive down costs to become consistently profitable.
Tesla is starting to gain that type of scale, Musk said, and expects to deliver more than 35,000 Model S vehicles in 2014, a 55% increase over 2013.
The company plans to come out with its second model, the Model X sport utility vehicle, based on the Model S, late this year.
"Model X demand is very high even though there has been zero marketing," Musk said. "It is like the fish are jumping in the boat."
For much of the last year, getting enough batteries to power its electric cars has limited sales. But Musk said Tesla's battery cell supply will improve significantly in the second half of 2014.
Improving its battery supply and reducing expenses presents a significant opportunity, said Craig Irwin, an analyst with Wedbush Securities.
"Tesla has the ability to dramatically reduce the cost of the battery by almost half in roughly the next three to five years," Irwin said.
That cost reduction also would make Tesla's so-called generation three electric car — a vehicle expected to sell for less than $40,000 — to be an economically viable, high-volume car, Irwin said. But that model would not hit the market for several years.
Despite its losses, Tesla remains well capitalized. Musk said it probably will move back into the capital markets to raise more money this year.
Its cash on hand increased to $846 million at the end of 2013 as the automaker generated $130 million of operating cash flow and $40 million of positive free cash flow (cash flow from operations less capital expenditures) in the quarter.
Twitter: @latimesjerry
---