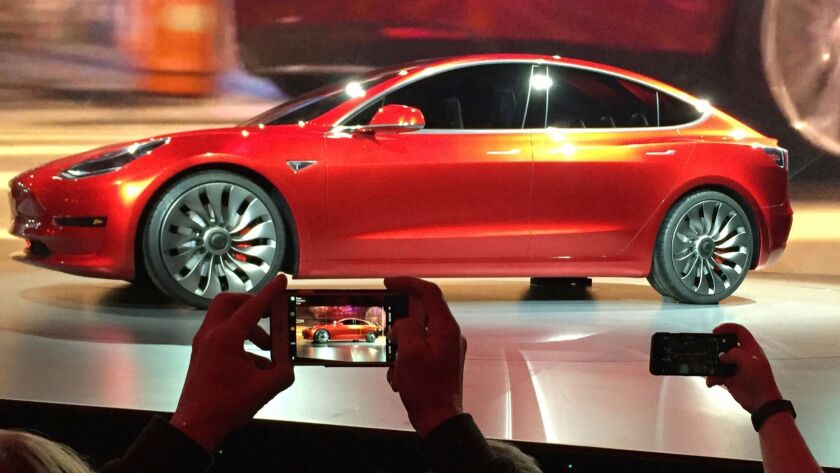 So what the hell was that all about?
Late Friday, after the markets had closed, Wall Street was heading for bed, and the average person was at home with Netflix or otherwise gear-shifted into the weekend, Elon Musk announced that he was no longer planning to take Tesla Inc. private.
Thus ended 17 days that rattled the market for Tesla stock. They ended with a whimper, leaving nothing behind but a Securities and Exchange Commission investigation, legal exposure for the company of potentially hundreds of millions of dollars, and profound questions about Musk's fitness to manage this company and the board's fitness to manage Musk. Musk and the Tesla board are talking as though they've put these questions behind them now; in fact, they're just beginning.
Although the majority of shareholders...said they would remain with Tesla if we went private, the sentiment, in a nutshell, was 'please don't do this.'
Elon Musk
How investors will react when trading opens on Monday is anyone's guess, since Tesla shares have never traded on fundamentals to begin with.
If investors are relieved that Musk will now be free to focus on the task of building electric cars, especially the ostensibly mass-market Model 3, then the stock may rise; Musk himself said in his announcement Friday that the distraction created by his going-private jape was a problem, because "we absolutely must stay focused on ramping Model 3 and becoming profitable." (Ya think?)
If the announcement kicks the legs out from one of the factors that enabled Tesla to remain buoyant with a market capitalization of $55 billion, or intensifies questions about Musk's stability, the shares may plummet. Certainly nothing Musk said on Friday should foster more confidence in his leadership.
Am considering taking Tesla private at $420. Funding secured.

— Elon Musk (@elonmusk) August 7, 2018
Let's quickly recap the events.
On Aug. 7, Musk shocked Tesla followers by tweeting, in the middle of the trading day, that he was "considering taking Tesla private" at $420 per share, roughly a 23% premium to where the stock had closed the day before. He wrote, "funding secured."
Tesla shares took off, peaking at $387.46, a 13% gain, before settling down at $379.57, a gain of 11%. In the following days, however, experts picked apart the idea of Tesla's going private and concluded that it made no financial sense. On Aug. 13, Musk expanded on his claim that funding was "secured," with a post that identified the Saudi sovereign wealth fund as the source of the capital, but also made clear that Saudi participation was anything but "secure."
Tesla stock drifted lower. By Friday's close, before Musk announced he was giving up on his idea, it was nearly 17% below its peak on Aug. 7.
What are the takeaways from all this?
We can start with management. Musk is widely esteemed as a "visionary," but he hasn't shown that he can run a car company — which is what Tesla is, despite all the persiflage about its being a technology or software company. In fact, he has shown the contrary. The manager of a manufacturing firm knows the value of preparation, planning, quality assurance, and lots of other boring stuff; Musk's interest is in soaring ideation.
His preparation for meeting his goal of producing 5,000 Model 3 sedans per week at Tesla's Fremont, Calif., factory is so shoddy that he had to open a production line under a tent to hit that number for a single week last month. He talks about working so hard to oversee production that he has to sleep at the factory, which is pretty much the antithesis of advance planning.
The Tesla board is fat with Musk business partners and cronies. Up to now, the directors appear to have seen their job as ratifying Musk's whims. They behave as though his roughly 20% ownership of Tesla stock trumps the interests of the other shareholders, as well as Tesla's workers, suppliers and customers. They plainly were blindsided by the Aug. 7 tweet and had to scurry to line up financial advisors to ponder Musk's ostensible offer.
On Friday, they announced that, following a meeting with Musk the day before, they had disbanded the special board committee considering the going-private deal. They said, "We fully support Elon as he continues to lead the company moving forward."
This is exactly the wrong answer. It's crystal clear that what Tesla desperately needs is an operational chief executive, one who doesn't leave matters so screwed up that he has to sleep at the factory to get them fixed. But who on Earth would take that job as long as Elon Musk remained in place as a major shareholder to peer over his or her shoulder and get in the way?
During the 17 days, Musk enveloped the company in a miasma of misinformation and nonsense. He claimed that as many as two-thirds of Tesla shareholders would stay with the company as it became private; on Friday he acknowledged that many of the institutional shareholders, who control as much as 60% of the stock, "have internal compliance issues that limit how much they can invest in a private company." A serious CEO would have known this before shooting a going-private rocket into the air.
Musk said he polled many of Tesla's major holders for their opinion of going private and claimed that "although the majority of shareholders I spoke to said they would remain with Tesla if we went private, the sentiment, in a nutshell, was 'please don't do this.'" He spun this to make it sound like a vote of confidence from the major holders. The truth is that two of Tesla's biggest shareholders, the mutual fund/money management firms Fidelity and T. Rowe Price, have been voting with their feet: Both pared their stakes by more than 20% in the second quarter.
The going-private idea never had a solid rationale. Musk asserted at the outset that it would eliminate the short-term pressures that come with the quarterly earnings disclosures required of public companies.
The truth is that Tesla's public shareholders are among the most indulgent on Earth — that's why Tesla's market cap outstrips that of General Motors even though Tesla's unit sales in 2017 were less than 1.5% of GM's. Every Tesla shareholder essentially is betting on the come — betting that someday, somehow, Tesla will become profitable and take its place as one of the world's premier manufacturing companies. But that horizon continues to recede.
Musk asserted that going private would end the relentless negative pressure coming from short-sellers, his personal betes noires. But his latest escapade has put them in the driver's seat, since they have a legitimate claim that all the going-private chatter was aimed at manipulating Tesla stock to their disadvantage.
The end of the going-private discussion won't close out the shareholder lawsuits already filed over the affair or keep more from being filed; nor will it end the SEC's inquiry. Indeed, the SEC now has to show its spine by slapping Musk and the company with real sanctions, lest it signal to other companies that the doors are open for what looks like flagrant stock manipulation.
Whether Musk and the board appreciate that is questionable, just as it's questionable that they appreciate that the business of selling cars continues after the customer takes delivery — indeed, that's the most important stage of the business. Tesla's service capabilities are already strained to the breaking point, as my colleague Russ Mitchell has reported.
If this continues, it may turn out that the worst thing that could happen to Tesla is a large-scale rollout of the Model 3, for at that point dismal stories about wretched customer service will swamp admiring stories about Elon Musk's flights of fancy. Musk and the board had better get the importance of this aspect of running a car company straight, before it's too late.
There are no signs that they've internalized this imperative. Right about the time he was announcing the end of his going-private fantasy, Musk was tweeting about his Hyperloop and SpaceX. He continues to talk as though taking Tesla private was a credible idea that just happened to turn out to be "even more time-consuming and distracting than initially anticipated."
Initially anticipated by him, maybe; everyone else who thought about it even for a moment knew it wouldn't work. The question remains: If Elon Musk is such a visionary, how come he didn't know that before everyone else?
Keep up to date with Michael Hiltzik. Follow @hiltzikm on Twitter, see his Facebook page, or email michael.hiltzik@latimes.com.
---