Here's another way Obamacare is changing U.S. healthcare for the better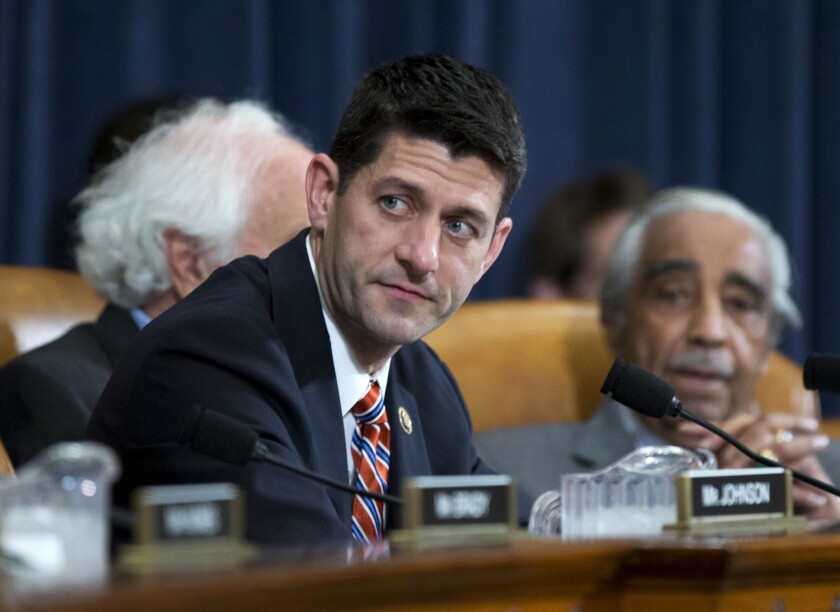 The Affordable Care Act aimed to go well beyond merely making health insurance more accessible to millions of people who couldn't buy it in the individual insurance market; many provisions were designed to fundamentally change for the better how healthcare is delivered in the country. A new study shows one way it's working by improving patient outcomes in a sample of New York hospitals.
President Obama alluded to that aspect of the 2010 law in a speech Tuesday in Washington, telling his audience that the Affordable Care Act is "now part of the fabric of how we care for one another. ... There is a reality that people on the ground day to day are experiencing. Their lives are better."
The new study by two Boston researchers, published in the current issue of the journal Health Affairs, examines hospital readmission rates for three major health conditions — heart attacks, heart failure and pneumonia — in New York state. An ACA provision penalizes hospitals showing "excessive" rates of readmitting Medicare patients with those conditions within 30 days after treatment, docking them 1% to 3% of their Medicare reimbursements. That's a powerful incentive for hospitals to reduce readmissions.
Many experts see readmissions as a good proxy for overall hospital performance because they're a "largely correctable source of poor quality of care and excessive spending," according to a 2012 paper in the New England Journal of Medicine. Among the avoidable causes, the paper reported, are "hospital-acquired infections and other complications; premature discharge; failure to coordinate and reconcile medications; inadequate communication among hospital personnel, patients, caregivers, and community-based clinicians; and poor planning for care transitions."
That said, readmission rates aren't perfect indicators. They often reflect the socioeconomic status of the patients, so hospitals with a low-income patient mix may have more trouble keeping the rate down. Indeed, one criticism of the ACA program is that it doesn't fully correct for that factor.
Still, the Boston researchers found that New York hospitals were responding to the ACA incentive in ways that reduced readmissions without engaging in subterfuges that could make their numbers look better, such as delaying readmissions until 30 days had passed or simply refusing to readmit patients in need. Even readmissions later than the 30-day window were falling, they found.
Even better, the survey found evidence that readmissions were falling for non-Medicare patients, and for those with conditions not specifically targeted by the ACA rule. That's a sign, the researchers said, that the ACA incentives have begun to improve overall hospital performance.
The study is just one of many that underscore what Obama called the "cynicism" of "the ceaseless, endless partisan attempts to roll back" or repeal Obamacare. Republican attacks on the law increasingly have the flavor of empty rhetoric because they're not backed up by facts or figures.
At a hearing Wednesday, for example, House Ways and Means Committee Chairman Paul Ryan (R-Wis.) called the ACA "flat busted. … We're not talking about a fender bender or a flat tire. The whole law's a lemon."
Whatever could he mean by that? He seemed to be alluding to the King v Burwell lawsuit, on which the Supreme Court is expected to rule this month. The case aims to invalidate premium and coverage subsidies received by ordinary Americans in three dozen states that chose to use a federal insurance exchange instead of setting up their own as the ACA provided.
An adverse court ruling could strip an estimated 6.5 million people of subsidies worth some $21 billion a year, forcing many of them to give up insurance they acquired thanks to Obamacare. Ryan seemed to think that would be a good thing, or at least that providing subsidies so people can have coverage is a bad thing. The federal government, he said, "has sent millions of subsidies out the door, putting millions of people at risk."
Interesting outlook: He's saying that helping people puts them at risk, and a lawsuit backed by the Republican establishment that would strip away that assistance will be good for them.
Keep up to date with the Economy Hub. Follow @hiltzikm on Twitter, see our Facebook page, or email michael.hiltzik@latimes.com.
---
Must-read stories from the L.A. Times
Get the day's top news with our Today's Headlines newsletter, sent every weekday morning.
You may occasionally receive promotional content from the Los Angeles Times.