Column: Oprah, watch out: Weight Watchers misses 4th quarter estimates, stock crashes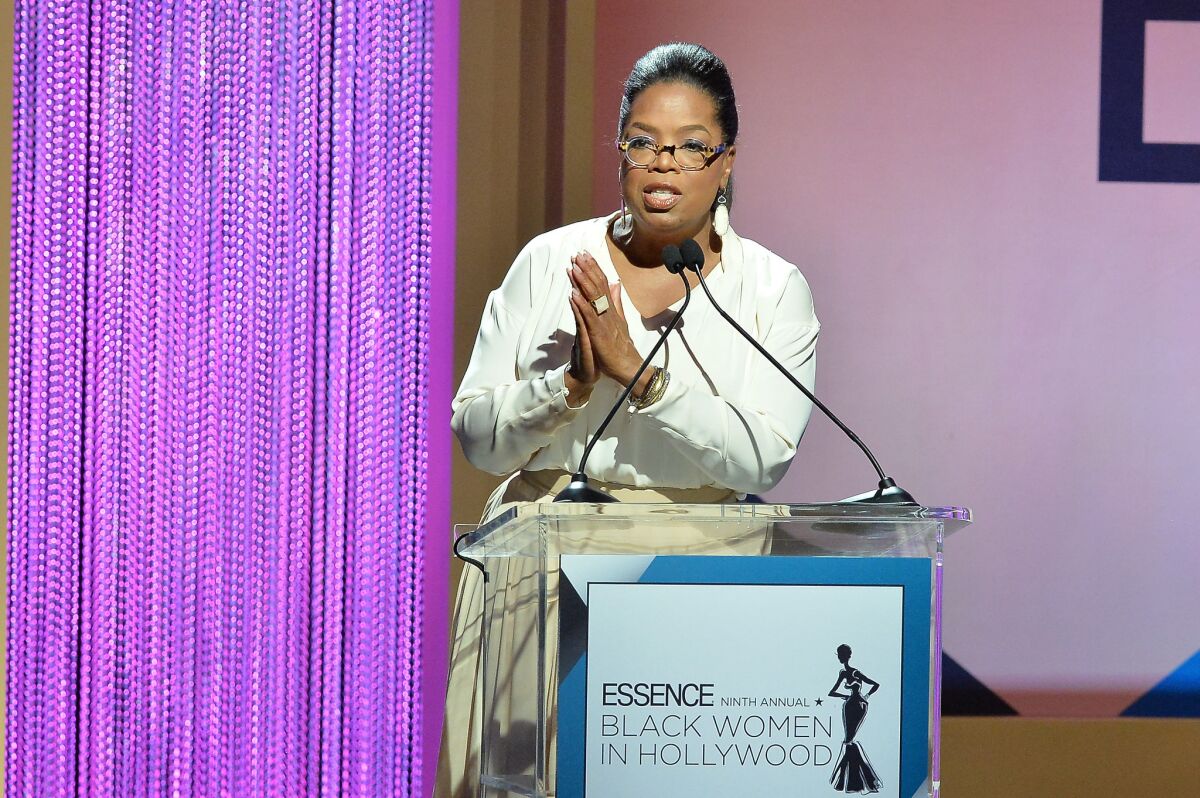 We've been following the hype machine known as Weight Watchers International stock since last October, when the news that Oprah Winfrey had taken a 10% stake in the diet company sent the shares on a tear.
That surge faded, as did a subsequent bump a few weeks ago tied to the launching of a marketing campaign featuring Winfrey and another one following the release of a scientific study praising the firm's program. We noted Monday that a big test would come Thursday, when the company's quarterly results would show whether it had finally found the solution to the changing landscape in diet programs and to its declining membership rolls.
Well, Thursday is here, and the answer is no. Weight Watchers disclosed an unexpected loss of $11.3 million for the fourth quarter. Investors were counting on a modest profit. A year ago, the company recorded a $4.4-million profit for the quarter.
The company also revealed that membership continued to slip compared to the year-earlier period, though it narrowed the decline to 4.8%, bringing the total to 2.4 million, compared to a 12.7% year-over-year loss in the third quarter. Bravely, the company said that reflected "strong recruitment growth" following the launch of its new program in December.
"Our trajectory is turning around," CEO Jim Chambers said in an earnings call. "It takes time for revenue to catch up."
The stock got hammered in after-hours trading, falling more than 23% to $11.88. (Oprah is still very much in the black: she bought in at $6.79 per share.) The sharpness of the plunge may reflect dashed hopes among investors, who may have placed more faith in the magic of Oprah Winfrey's name than conditions warrant. Weight Watchers has been dealing with a secular change in the diet business that directly affects its business model.
Briefly put, dieters have far more options than they did years ago, when the company's compound of self-help, the goad of subscriber meetings, and the hawking of diet foods to those subscribers was a pioneering approach. Its new program may strike potential customers as not much different from the old. Dieters tend to be return customers, since taking weight off and keeping it off is extremely difficult; but they're also always on the lookout for a new approach that carries a new type of pixie dust.
Possibly Weight Watchers has found the right formula, and Thursday's results simply came too early to capture its success. That means waiting for another three months for the next earnings release, but investors may not have the patience, Oprah or not.
Keep up to date with Michael Hiltzik. Follow @hiltzikm on Twitter, see our Facebook page, or email michael.hiltzik@latimes.com.
---
Sign up for the California Politics newsletter to get exclusive analysis from our reporters.
You may occasionally receive promotional content from the Los Angeles Times.