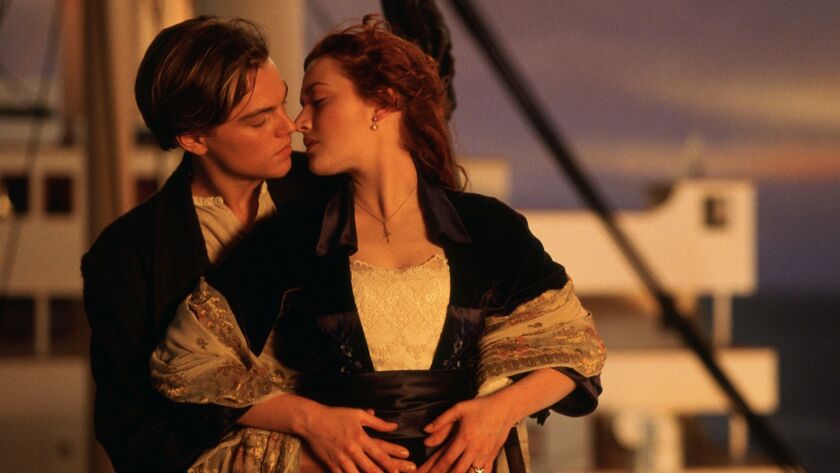 Alamo Drafthouse, the influential movie theater chain known for its in-seat food and beer service and themed events, still doesn't have an opening date set for the long-delayed 560-seat theater in downtown Los Angeles. But that hasn't stopped the quirky exhibitor from trying to make new fans in the film industry's hometown.
The chain has planned a series of events to build buzz in the market, including an ambitious outdoor screening of James Cameron's "Titanic" next to the Queen Mary in Long Beach on April 21, the company said Friday.
Also this month, the exhibitor is planning pop-up screenings of "Drag Me To Hell" and "Volcano" at an independent theater in Los Feliz. In addition, it's hosting a special showing of "Wayne's World" at downtown music venue the Regent Theater, complete with a photo booth and question-and-answer session with director Penelope Spheeris.
While Alamo has hosted cinephile-friendly events in Los Angeles before to maintain a presence in the potentially lucrative market, the latest blitz is a sign of the chain's eagerness to crack the L.A. market of moviegoers after years of holdups.
"We've always done more with large events than with paid advertising," said Henri Mazza, Alamo's vice president of partnerships and events. "It gives us an opportunity to engage with fans directly at each event. It'll all be ramping up more and more towards the grand opening."
The planned downtown theater was first announced four years ago, as a key component of the extensive overhaul of the Bloc, an aging mall at 7th and Flower streets. But the much-awaited project ran into major difficulties, falling 18 months behind schedule and soaring $70 million over budget.
The Times reported in June that the development was back online. The 12-screen theater is expected to open later this year.
The "Titanic" event, part of a multi-city series of outdoor screenings dubbed Rolling Roadshow, is by far the biggest Los Angeles event leading up to the opening. It has been in the works for about two years, Mazza said. The event is set to include a tour of the famed ship and a string quartet, like in the 1997 blockbuster. The screening will take place on the shore, not the ship itself.
Tim and Karrie League founded Alamo Drafthouse in 1997 as a one-screen theater in Austin, Texas. The company, one of the first to serve alcohol, has since grown to 30 theaters and expanded its business to include film distribution company Neon and the film news site Birth.Movies.Death. The chain is famous for its strictly enforced policies against talking and texting.
But the company's reputation has taken a hit in recent years. Alamo was sharply criticized for its response to a sexual assault claim against film critic Devin Faraci in 2016. Faraci stepped down as head of Birth.Movies.Death, but was later rehired by Alamo in another role, sparking an outcry online. Tim League publicly apologized, and Faraci stepped down again.
Last year, Alamo severed ties with film critic Harry Knowles after he was accused of sexual assault and harassment by several women. Knowles, who denied the claims, co-founded Fantastic Fest, which is hosted by Alamo. In a statement at the time, League said the company was "striving to better respond to allegations of sexual assault and harassment, and will take actions so those who work at the theater or attend as a guest are not made to feel unsafe."
---