AMC Theatres launches program to make sure franchises don't kill smaller movies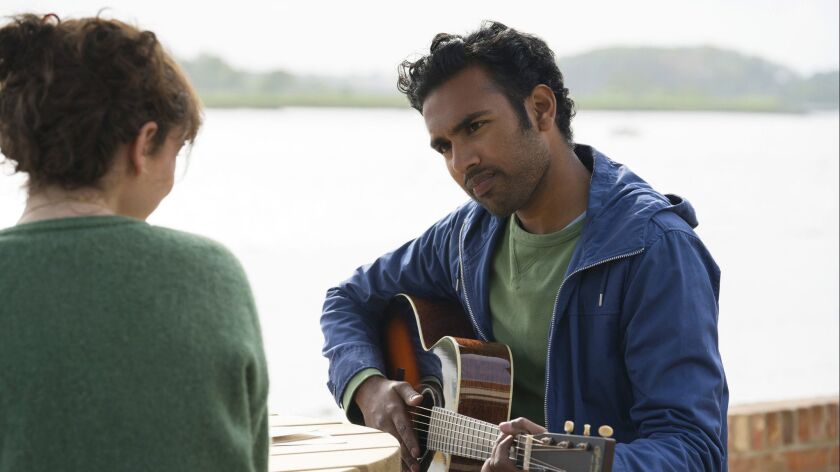 Movie theaters can't survive on superhero blockbusters alone, and that's a problem for a cinema industry in which big-budget Hollywood franchises are increasingly squeezing out smaller movies.
AMC Theatres, the world's largest exhibitor, is trying to do something about that.
The Leawood, Kan.-based company is spotlighting a select set of "character- and narrative-driven movies" through a new marketing and programming initiative in some of its U.S. theaters, AMC said Thursday.
The program, dubbed AMC Artisan Films, will seek to boost certain movies that might have trouble gaining traction as moviegoers increasingly choose well-known brands, such as Marvel Studios and Pixar, over midbudget dramas, comedies and quirky independent fare. The dominance of movies such as "Avengers: Endgame" has made it tough for critically acclaimed pictures such as "Booksmart" and "Late Night" to get oxygen at the local multiplex, according to box office analysts.
"[W]e aim to expose more moviegoers to specialized films and increase their theatrical success," Elizabeth Frank, AMC's head of worldwide programming and chief content officer, said in a statement.
It may sound like a potential boon for cinephiles tired of sequels, spandex and spooky dolls. But what, by AMC's standards, qualifies as "artisan," and how will the company use its muscle?
The company did not immediately provide details on how many of AMC's locations would be participating in the new program.
According to AMC's announcement, a movie that gets the AMC Artisan Films seal is "an artist-driven, thought-provoking movie that advances the art of filmmaking." The program will begin with Working Title and Universal Pictures' Danny Boyle-directed comedy "Yesterday," which is expected to open with a moderate $10 million this weekend.
Other qualifying films on the lineup include A24's folk horror flick "Midsommar"; the upcoming "Downton Abbey" movie from Focus Features; and Warner Bros. and New Line's "Blinded by the Light," about a British teenager inspired by the music of Bruce Springsteen.
The company will promote such pictures in part by keeping them in theaters longer and by seeking to give them earlier runs in limited release, Frank said.
The genesis of the program came from a meeting between AMC's leadership, including Chief Executive Adam Aron, and Directors Guild of America members in Los Angeles, the company said. During the meeting, "Fried Green Tomatoes" director Jon Avnet emphasized the importance of exhibitors embracing smaller films, the company said.
This is not the first time AMC has sought to showcase its indie film bona fides, however. The company in 2010 launched something called AMC Independent in an effort to dedicate more screens to arty movies. That followed a similar 2006 initiative, AMC Select.
---
Inside the business of entertainment
The Wide Shot brings you news, analysis and insights on everything from streaming wars to production — and what it all means for the future.
You may occasionally receive promotional content from the Los Angeles Times.