Women rule, and other lessons from Universal's CinemaCon presentation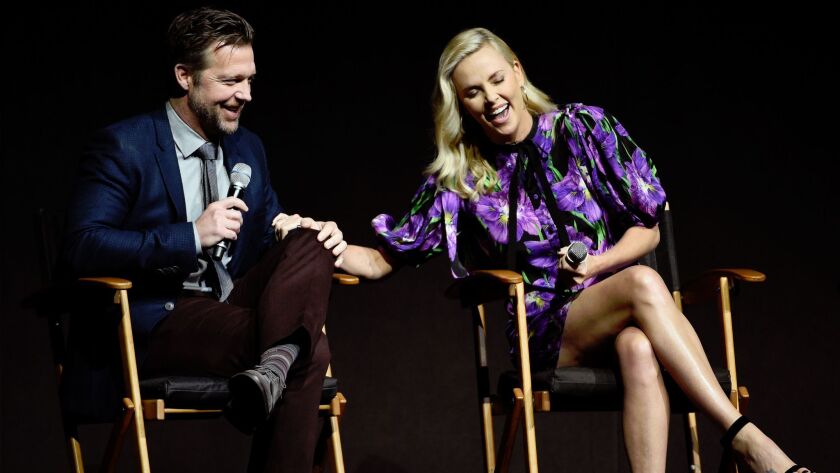 All signs are that Universal Pictures is poised for a massive year at the box office in 2017.
That much was clear from the studio's Wednesday presentation of upcoming movies at CinemaCon, the annual gathering of movie theater owners in Las Vegas.
Even with a slate anchored by franchise bets including "The Fate of the Furious," "The Mummy" and "Despicable Me 3," it remains to be seen if Universal can top the record $5.53 billion it grossed in 2015 with "Furious 7" and "Jurassic World."
However, the studio is off to a strong start with hits such as "Get Out, " "Split" and "Fifty Shades Darker."
"We just closed out our first quarter, and it was the best first quarter in Universal's history," said Universal Pictures Chairman Donna Langley.
Here's what we learned about the studio's upcoming slate.
Women Rule
The business power of female-focused films at the box office is a clear theme of Universal's film schedule.
Universal's summer lineup includes "Girls Trip" (July 21), an ensemble comedy meant to prove that women can do raunchy comedy as well as their male counterparts — and generate ticket sales in the process. The film stars Queen Latifah, Regina Hall, Jada Pinkett Smith and Tiffany Haddish as friends who go on an epic vacation in New Orleans.
In introducing the film, Natalie Morales of the "Today" show made sure to trash a 2007 article by the late Christopher Hitchens that argued women aren't as funny as men. "What an ass," she said.
Then came a clip from "Atomic Blonde," an ultra-violent espionage adventure starring Charlize Theron, who was the highlight of 2015's "Mad Max: Fury Road." Asked to describe her character, Theron said, "She's a bitch."
Illumination grows with 'Despicable Me 3'
The first two "Despicable Me" movies and spinoff "Minions" have turned Illumination Entertainment into a formidable animation brand, grossing a combined $2.67 billion in worldwide box-office revenue. Steve Carell returns to "Despicable Me 3" on June 30 as the voice of the villainous Gru, joined by long-lost twin brother Dru (also voiced by Carell).
Illumination head Chris Meledandri interviewed Carell onstage to hype the movie for cinema owners. Carell poked fun of Meledandri's baldness and told the gathered cinema owners how he came up with the voices of vaguely Eastern European-sounding Gru by trying to make his children laugh. "When your kids have to hear these voices for eight years, you have to make sure it's not too obnoxious or they'll hate you," he said.
Illumination is continuing its expansion with planned sequels for last year's hits "The Secret Life of Pets" and "Sing."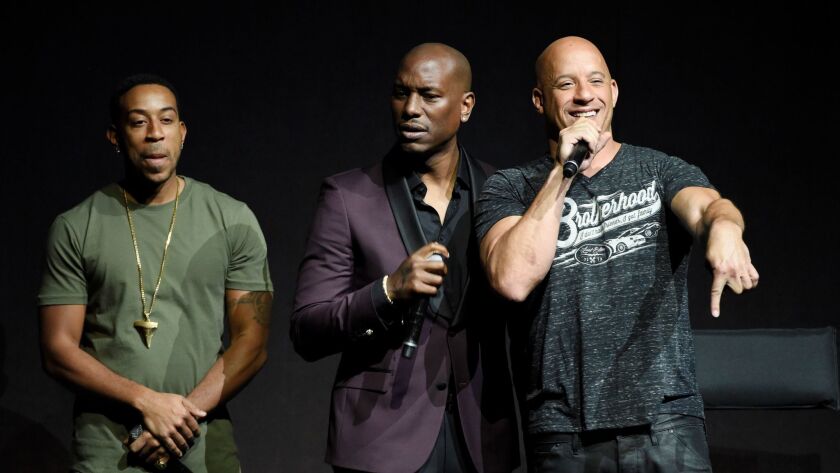 Monster hopes for franchises
Universal is hoping its new take on "The Mummy" is good enough to lead to more films based on the classic monsters that built the studio, including Frankenstein and the Wolf Man.
The new film's male lead, Tom Cruise, was not at CinemaCon, but co-stars Sofia Boutella and Jake Johnson described the grueling stunt work. A "zero gravity" scene took 64 takes, they said. "There was a lot of barfing," director Alex Kurtzman said.
Universal closed out the presentation with a surprise screening of "The Fate of the Furious," virtually a can't-lose for the studio in a box office environment dominated by mega-budget franchises.
Longtime series star Vin Diesel thanked Universal executives for sticking with the franchise for eight movies so far (and two more to come). But Morales told him exactly why studio executives have stuck with the long-running "Fast & Furious" franchise.
"You bring in the big bucks," she said. "They continue because it works."
---
Inside the business of entertainment
The Wide Shot brings you news, analysis and insights on everything from streaming wars to production — and what it all means for the future.
You may occasionally receive promotional content from the Los Angeles Times.