Auction of Fox's regional sports networks draws interest from Amazon and maybe LeBron James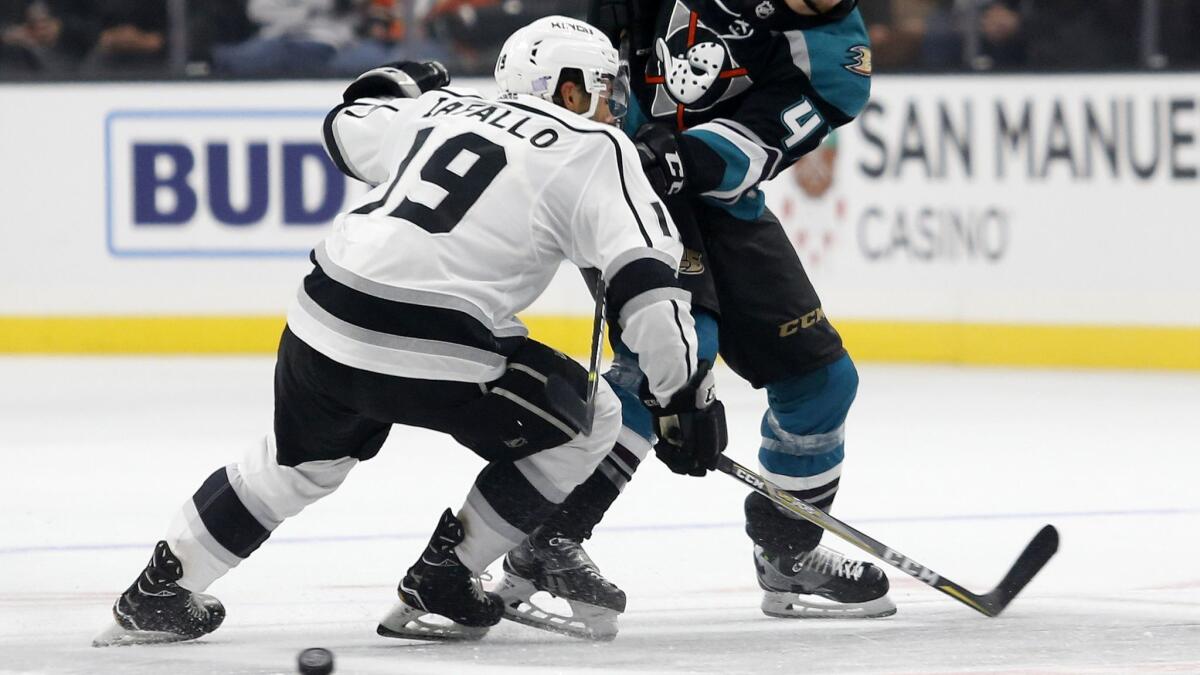 The biggest sports media auction in decades — the sale of Fox Sports' 22 regional networks — is drawing interest from traditional TV broadcasters, internet behemoth Amazon.com, and private equity firms, including one that wants to bring Lakers superstar LeBron James into play.
And, in a twist, the company that built the networks — Rupert Murdoch's Fox — also is in the hunt.
"It would be kind of hilarious if Fox bought them back," said Doug Creutz, media analyst with Cowen & Co. "It will be interesting to see who wins."
More than 40 firms, including Fox, have expressed preliminary interest in the regional sports networks, including Prime Ticket and Fox Sports West in Los Angeles and the YES network in New York, according to people familiar with the auction process who were not authorized to comment.
Cable-TV provider Charter Communications, Discovery Communications, TV station owner Sinclair Broadcast Group had been in the mix as well as such investment firms as Silver Lake Partners, which is teaming up with Endeavor. Another interested firm is Apollo Capital Management, which has held preliminary talks with James' media company, Uninterrupted, about forming a partnership to bid for the channels.
The Walt Disney Co. had hoped to buy the 22 channels so it could provide streams of baseball, hockey and basketball games in its recently launched ESPN+ streaming service. But the U.S. Justice Department is refusing to allow Disney to own the channels because of antitrust concerns. Disney also owns sports juggernaut ESPN. So the Burbank giant has agreed to unload the Fox sports channels when it completes its $71.3-billion acquisition of much of Murdoch's 21st Century Fox.
Representatives of Disney and Fox declined to comment on the sale process.
This week marked the deadline for the initial round of bids. Now investment bankers — Allen & Co. and JPMorgan Chase & Co. — will assess the proposals. There will be at least another round of bidding, and the auction is expected to wrap up early next year, soon after Disney finalizes its purchase of the 21st Century Fox assets, which include the regional sports networks.
The widespread interest in the auction underscores the enduring value of owning sports channels. Media companies increasingly are looking at sports and other live events to maintain their audiences and advertisers as ratings for scripted programming declines. And local sports channels draw loyal viewers who watch hundreds of hours of games.
"There is great interest because of the value of live sports right now," said one media executive not authorized to comment.
The eventual owner or owners of the channels probably will help shape the future of local sports broadcasting, including how quickly digital streams of games might be made available to consumers. Those moves also will depend on decisions made by the sports leagues, which have been tightly controlling digital rights to their teams' games.
Should Amazon, which has been pursuing sports rights to bulk up its Prime Video streaming service, win the channels, it would be a game changer for the television industry. Amazon declined to comment, as did other potential bidders.
As sports fans find it easier to stream games, they would be more inclined to cut the cable cord — leading to more subscriber losses in the industry.
Preserving the pay-TV bundle is of little interest to Amazon or other internet companies. They have been the ones disrupting traditional media by providing an alternative for consumers who are tired of paying high cable TV bills.
"It would be good to get some fresh eyes to rejuvenate these channels and take them to the next level," said Adam Gajo, a sports analyst with Kagan, a media research group within S&P Global Market Intelligence. "But the question is: Are these big tech companies ready to jump into local markets?"
An internet streaming service could gain additional traction — and subscribers — by branding itself as the home for local sports teams, such as the Clippers or Kings, Gajo said. Owning the channels also would allow them to dip into the sports broadcasting business before trying to wrangle TV rights for such major sports as the NFL.
"They might wait until some of these national rights packages come up, but many of those are tied up with the major sports broadcasters, including ESPN and Fox Sports," Gajo said. "And this is a pretty big investment."
The channels will be hugely expensive, which will leave some prospective bidders on the sidelines. Late last year, Guggenheim Securities estimated the channels — which together produce $2 billion a year in pre-tax earnings — at $22 billion.
Some analysts are not sure the channels are worth that much because of challenges to the regional sports network business.
The biggest problem facing the regional sports business is that the universe of pay-TV customers has been shrinking. A smaller subscriber base cuts into the revenue that the network owners' receive. In addition, teams have been demanding equity stakes in the channels as well as boosting the fees that they charge the channels for the rights to televise the games.
"Sports rights fees keep going up. These channels are expensive to carry and not everyone cares about sports," Creutz said. "And that's the problem."
Late last month, Ilitch Holdings Inc., the owner of the Detroit Red Wings and the Detroit Tigers, announced that it was exploring launching its own sports channel rather than sign a new deal for its teams' games to be broadcast on the Fox Sports Detroit channel.
The value of the channels is based on the size and length of the contracts with the various teams. For example, Fox's Prime Ticket sports channel was worth considerably more several years ago when Dodgers games were televised on that channel. But when the Dodgers decided to launch their own television channel, SportsNet L.A., to broadcast the team's games, Prime Ticket was left without one of its star attractions.
Prime Ticket is valued at about $1 billion and Fox Sports West is worth about $1.2 billion, according to Kagan. Fox Sports West this year should generate about $76 million in cash flow, which is a profit metric, according to Kagan's estimates. Prime Ticket is expected produce $67 million in cash flow.
"Everyone is looking at this the same way: How are you going to grow this business," one industry insider said.
Disney is expected to allow potential suitors to bid on individual channels or a cluster of channels. Although it would prefer that one buyer take all 22 channels, Fox and other prospective bidders appear to be more interested in acquiring individual channels. One person close to the company said Thursday that Fox executives still are mulling their strategy for the auction and haven't made a commitment just yet.
After it sells its TV and movie studio and cable channels to Disney, Fox plans to run a more streamlined business that revolves around the Fox broadcast network, Fox Sports national channels, including FS1, and Fox News Channel.
For private equity firms that are interested in bidding, there has been a concern that they could eventually face a Dodgers channel situation: lacking leverage in contract negotiations to gain carriage on major pay-TV distributors. DirecTV, for example, has refused for five seasons to carry SportsNet L.A. in a particularly bitter dispute over fees.
Twitter: @MegJamesLAT
Inside the business of entertainment
The Wide Shot brings you news, analysis and insights on everything from streaming wars to production — and what it all means for the future.
You may occasionally receive promotional content from the Los Angeles Times.