Justice Department to review decades-old rules for movie studios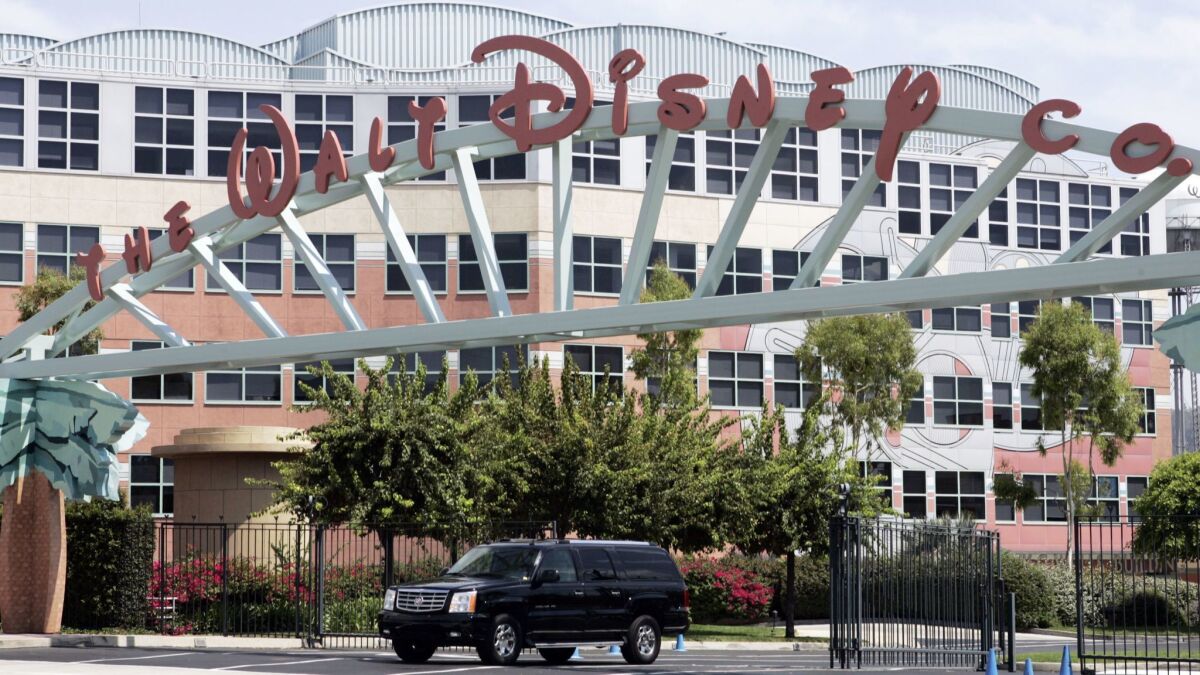 In a surprise move that could have major implications for Hollywood, the U.S. Department of Justice is scrutinizing antitrust rules that for decades have governed the way movie studios do business with theaters.
The Justice Department on Thursday said it has opened a review of the so-called Paramount consent decrees, which have regulated the ways studios distribute films to theaters for the last 70 years.
The decrees, a series of settlements entered between 1948 and 1952, fundamentally altered the way the movie industry worked by forcing studios to end their ownership of theater chains, thereby breaking up Hollywood's monopoly on production, distribution and exhibition.
Those settlements followed a landmark Supreme Court case in which the justices found the studios had illegally conspired to fix prices and monopolize the distribution and theatrical markets.
The decrees banned multiple studio practices that were found to be anti-competitive. Those included "block booking," in which studios leveraged their most popular movies to boost the box-office receipts for their worst films, and the setting of minimum prices for movie tickets.
The review, the department said, is part of a broader deregulation initiative to kill old antitrust judgments it says are outdated.
"The Paramount Decrees have been on the books with no sunset provisions since 1949," the Justice Department's antitrust chief Makan Delrahim said in a statement. "Much has changed in the motion picture industry since that time. It is high time that these and other legacy judgments are examined to determine whether they still serve to protect competition."
The Justice Department cited numerous changes in the motion picture business.
Long gone are the days when movie theaters had a single screen that could be dominated by one studio in a particular area. Today, the DOJ noted, cities have multiple competing cineplexes with many screens populated by movies from every studio. Additionally, the department said, consumers now have more choices when it comes to entertainment.
Still, deregulating the business could worry smaller theater chains and distributors that have come under increasing pressure. Easing restrictions could make it more difficult for smaller players to compete, especially as companies such as AMC Theatres and Walt Disney Co. get bigger. Disney is buying Fox assets in order to compete with Netflix. AT&T just bought Time Warner in a move to control both content and distribution.
"The relationship between studios and theaters is under pressure," said Jason E. Squire, a movie business professor at University of Southern California. "If anything should change, it should be in favor of the exhibitor. I don't see how returning to block booking is going to help theaters."
The move marks a reversal from just a few years ago, when the government moved to aggressively enforce restrictions on "clearances," the controversial practice of granting exclusive rights to show a movie within a certain radius. Small theater chains have argued that the practice has allowed larger companies to squeeze them out.
The history of studios owning theaters is long and complicated. Several studios — namely Warner Bros., 20th Century Fox and MGM — were barred from reentering the theater business without court approval, though others were not. Universal, Columbia and United Artists didn't own theaters at the time, so they weren't banned from acquiring them in the future. Paramount Pictures itself was not blocked from owning exhibitors, because it settled its case early.
Yet the majors still avoided getting back into the business of owning theaters until the early 1980s, when Columbia Pictures acquired a minority stake in Walter Reade Organization. Today, none of the studios bound by the Paramount decrees owns a significant number of theaters, the DOJ noted.
The review also comes as growing digital players blur the traditionally drawn lines between production, distribution and exhibition. Netflix briefly considered buying a theater chain, The Times reported earlier this year, which would help it bypass the usual distribution business. However, the streaming giant ultimately cooled on the idea.
Inside the business of entertainment
The Wide Shot brings you news, analysis and insights on everything from streaming wars to production — and what it all means for the future.
You may occasionally receive promotional content from the Los Angeles Times.