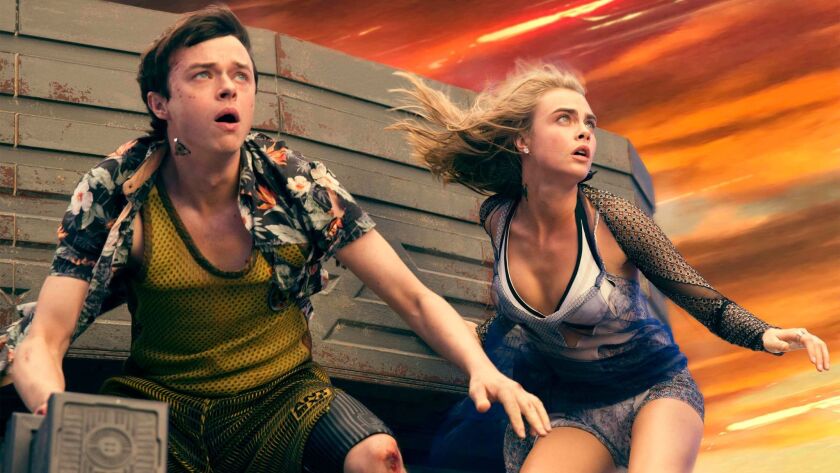 EuropaCorp, the French studio headed by director Luc Besson, has pushed out a top executive following the box office disappointment of its big-budget sci-fi movie "Valerian and the City of a Thousand Planets."
The company said in an announcement Monday that its board of directors had terminated Edouard De Vésinne, who was named deputy chief executive last year and who previously served as co-president of the company's television division.
The board said De Vésinne is leaving his post immediately, adding that the film and TV output of his production company, Incognita, was "no longer compatible" with his role as deputy CEO.
However, the board said that EuropaCorp will continue to maintain a relationship with Incognita. De Vésinne was appointed to his position in 2016 by CEO Marc Shmuger, who joined the company the same year following his tenure at Universal Pictures.
The shake-up comes as the financially struggling EuropaCorp deals with the fallout from "Valerian," its most expensive feature film. The Besson-directed movie cost an estimated $180 million to make but has grossed just under $40 million in the U.S. since it opened July 21, making it one of the biggest flops of the summer.
The movie was released in the U.S. by STX Entertainment, which has a distribution deal with EuropaCorp.
"Valerian" has fared better overseas, especially in China, where it opened last month and has grossed more than $58 million. But the English-language movie, starring Dane DeHaan, Cara Delevingne and pop singer Rihanna, is expected to be a money loser for the European entertainment giant.
EuropaCorp, based in the Paris suburb of Saint-Denis, has dealt with several recent theatrical flops, including "The Circle," starring Emma Watson and Tom Hanks. The company posted an annual loss of about $136 million for the fiscal year that ended in March. "Valerian" and "The Circle" were both released in the current fiscal year.
The company's string of bad luck includes the collapse earlier this year of its U.S. distribution venture RED, with Relativity Media.
---