FX Networks is expanding its experiment with a commercial-free, on-demand channel through a new partnership with Cox Communications.
Beginning next month, the optional $5.99-a-month FX+ channel will be available to Cox Contour customers, including those in Orange County and Rolling Hills Estates in Los Angeles County.
Cox becomes the second cable operator to offer the channel, FX announced Monday. Earlier this month, Philadelphia-based Comcast Corp. introduced FX+ to its Xfinity TV subscribers.
The FX+ subscription service provides on-demand access to hundreds of episodes of 31 FX programs — nearly the entire catalog that dates back 15 years to the launch of "The Shield." Sweeping together all of its programs — including "The Americans," "American Horror Story" and "It's Always Sunny in Philadelphia" — into one channel is designed to reinforce FX's brand as a destination for premium programming.
"This allows us to provide the depth of our offerings," FX Networks Chief Executive John Landgraf said in an interview.
Landgraf said he's long been frustrated that viewers might not have a full appreciation of the network's full body of work. "We have a very strong emotional connection to our work, and it's hard to see it scattered to the wind," he said.
Cable channels such as FX have long relied on three sources of revenue: advertising, cable affiliate fees and syndication sales of older episodes of the shows it produces. But those sources are under pressure as more pay-TV customers cut the cord. The on-demand channel carves out a fourth revenue stream for FX, a division of Rupert Murdoch's 21st Century Fox media company.
"This allows us to maintain our program investment," Landgraf said.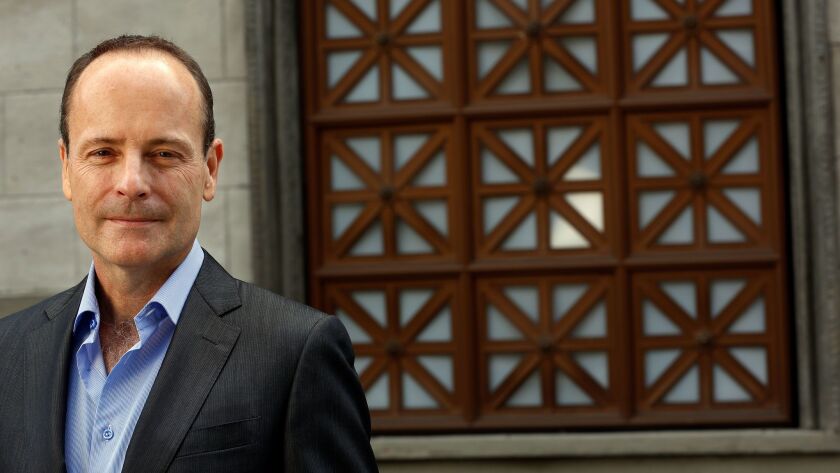 Preparing for the FX+ rollout was no small feat. The company had to buy back the digital rights to many of its series, particularly those that it does not own, such as "The Shield," which was produced by Sony Pictures Television. In addition, streaming services had already claimed some digital rights. For example, Amazon.com had exclusive rights to older episodes of the Russian espionage thriller, "The Americans." So FX negotiated a new deal so that both Amazon and FX+ can offer the episodes.
By having access to 1,300 episodes, viewers can binge-watch their favorites or discover new series that are promoted under the FX brand. That's become increasingly important in the ultra-competitive television landscape.
Traditional TV network executives have long grumbled that rival Netflix built itself into a streaming colossus by curating shows, such as "Breaking Bad," which started out on TV.
Fox, Walt Disney Co. and others have been keeping a tighter grip on their programs — rather than licensing them to Netflix. The FX+ channel is a continuation of that trend.
"It doesn't make sense to take your brand and turn around and sell it to a service that is trying to undermine and disintermediate the entire [pay-TV] system," Landgraf said.
---