Mark Halperin apologizes again as more women accuse him of sexual harassment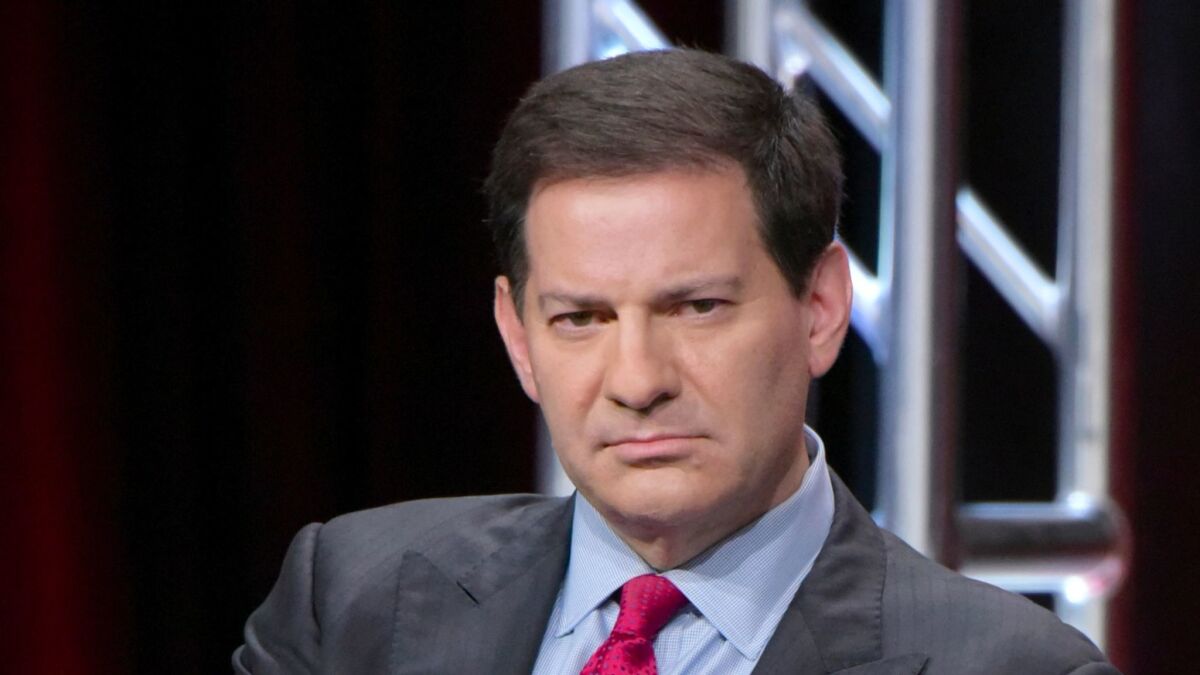 Political journalist Mark Halperin issued a second lengthy apology Friday night as accusations of sexual harassment during his time at ABC News continued to mount.
CNN has reported accounts from about a dozen women who worked at ABC News who claim they had been subjected to harassment, inappropriate physical contact or sexual assault by Halperin while he was political director from 1997 to 2007. One woman, who was not identified, told CNN that he masturbated in front of her.
Halperin has denied that allegation and that he physically assaulted anyone. But on his Twitter account he issued a broad apology for his behavior during his 10-year tenure at ABC.
"In recent days I have closely read the accounts of women with whom I worked at ABC News," Halperin wrote. "I have not read the accounts looking for discrepancies or inconsistencies. Instead, in almost every case, I have recognized conduct for which I feel profound guilt and responsibility, some involving junior ABC News personnel and women just starting out in in the news business."
Halperin said he sought counseling at the end of his tenure at ABC News, even though he had never been confronted by management or human resources about his behavior.
"I didn't need a call from HR to know that I was a selfish, immature person, who was behaving in a manner that had to stop," he wrote.
Halperin said that some of the reports of his behavior are not true but added, "I realize that is a small point in the scheme of things. Again, I bear responsibility for my behavior at ABC News."
Halperin said he did not engage in "improper behavior" with colleagues and subordinates at subsequent jobs at Time Inc., Bloomberg News, NBC News or Showtime.
Nevertheless, the accusations have led to a rapid and near total collapse of the thriving career Halperin has built as a high-profile journalist covering national politics.
Within hours after the first reports broke late Wednesday, Halperin was pulled indefinitely from his role as a senior political analyst at NBC News and MSNBC. HBO backed out of a deal to make a miniseries of his next "Game Change" book on the 2016 presidential campaign.
The publication of the book, part of a successful franchise built by Halperin and co-author John Heilemann, was canceled by Penguin Press.
Showtime said Saturday that Halperin will not be a part of the second season of the political documentary series "The Circus." Halperin and Heilemann produce and star in the series. The CBS-owned premium cable network is evaluating its decision to pick up a third season of the program.
Halperin is not an NBC News employee. Executives who were not authorized to comment publicly on the matter said no formal complaints had been made against Halperin at the company. Showtime said in a statement that there had been no issues reported during production of the first season of "The Circus."
Twitter: @SteveBattaglio
---
UPDATES:
12:10 p.m.: This article was updated with Showtime's announcement that Halperin will not be a part of the third season of "The Circus" if it goes forward.
This article was originally published at 9:45 a.m.
Inside the business of entertainment
The Wide Shot brings you news, analysis and insights on everything from streaming wars to production — and what it all means for the future.
You may occasionally receive promotional content from the Los Angeles Times.