'The Fate of the Furious' could reach $400 million in global box office this weekend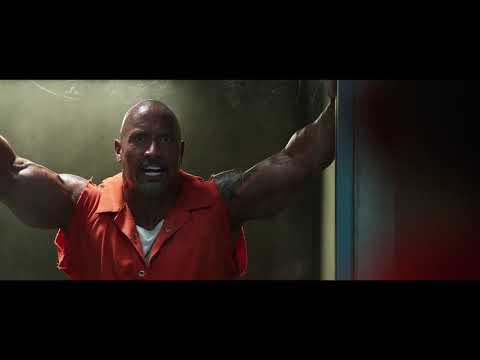 Vin Diesel and crew are back for the previously titled "Furious 8," now being released as "The Fate of the Furious."
Since 2001, "The Fast & the Furious" has evolved from a B-movie about street racing in Los Angeles into one of Hollywood's biggest global franchises, complete with parachuting cars and Arctic submarine chases.
Now, after seven movies and $3.9 billion in global box office sales, Universal Pictures' "The Fate of the Furious" is poised to become another blockbuster. The only question is how big it will be, with some bullish analysts predicting it could hit the $400-million global box office milestone in its initial weekend, thanks to high fan anticipation and an ambitious international roll-out.
Here's what to expect from the Easter weekend box office:
Not a close race
The series hit a high-water mark two years ago with the release of "Furious 7," which opened with a supercharged $147 million in tickets sales in the United States and Canada.
But don't hold "The Fate of the Furious" to that standard. The prior movie was the last to feature longtime star Paul Walker, who died in a car crash in Valencia before the movie wrapped production. The widespread curiosity stoked by the tragedy and the outpouring of fan support for the picture, coupled with widespread critical acclaim, propelled the film to new heights at the box office.
"It won't be as strong as 'Furious 7,' but that's a pretty unfair comparison," said Shawn Robbins, an analyst with BoxOffice.com.
Still, "The Fate of the Furious" is likely to gross a massive $110 million to $125 million Friday through Sunday, according to people who have reviewed pre-release audience surveys. That would be the second-biggest domestic opening of the year so far, behind "Beauty and the Beast's" $175-million bow. Universal declined to release the production budget for "The Fate of the Furious," but industry sources estimate it cost about $250 million to make.
Another global hit ?
An international opening of close to $300 million may be in reach for "Fate," according to Exhibitor Relations analyst Jeff Bock. Others think the film will come in closer to $280 million.
For comparison, "Furious 7" grossed $245 million in foreign countries in its first weekend, for a global debut of $392 million, but that total didn't include China, the world's second biggest movie market. This time, "Fate of the Furious" opens in China at the same time as North America, which should boost its opening weekend numbers given the popularity of the previous movie in that country. "Furious 7" collected $390 million in Chinese ticket sales, pushing its global haul to $1.5 billion.
The obvious question is how much gas is left in the "Fast and the Furious" tank — and this weekend's results should help give an indication of the franchise's longevity. Universal is already planning two more movies, scheduled for release in 2019 and 2021.
It's easy to see why. The series has benefited from 16 years of fan loyalty for its characters and stars including Vin Diesel, Dwayne Johnson, Ludacris, Tyrese Gibson and Michelle Rodriguez, plus Charlize Theron as a new antagonist. The diverse cast, themes of brotherly love, and James Bond-style stunts are credited with drawing a healthy mix of moviegoers.
Billion-dollar 'Beauty'
"Boss Baby" will relinquish the top spot in the United States and Canada by adding $15 million or so to its crib, extending a strong run for the DreamWorks Animation cartoon released by 20th Century Fox.
"Beauty and the Beast," the latest Disney remake, is expected to sail past the $1-billion global box office milestone ahead of its opening in Japan on April 21.
The only other entry of note is Fox Searchlight's "Gifted," a family drama starring Chris Evans as a single man fighting for custody of his prodigy niece played by 10-year-old Mckenna Grace. The respectably reviewed picture earned $446,000 from three theaters last weekend, and is now expanding nationwide to 1,150 theaters.
April 10, 1:58 p.m.: An earlier version of this post said some analysts believed the international opening box office of of "Fate of the Furious" might come in at $380 million. The correct figure is $280 million. Also, an earlier version of this post was unclear about when "Beauty and the Beast" would open in Japan. It opens April 21.
Inside the business of entertainment
The Wide Shot brings you news, analysis and insights on everything from streaming wars to production — and what it all means for the future.
You may occasionally receive promotional content from the Los Angeles Times.