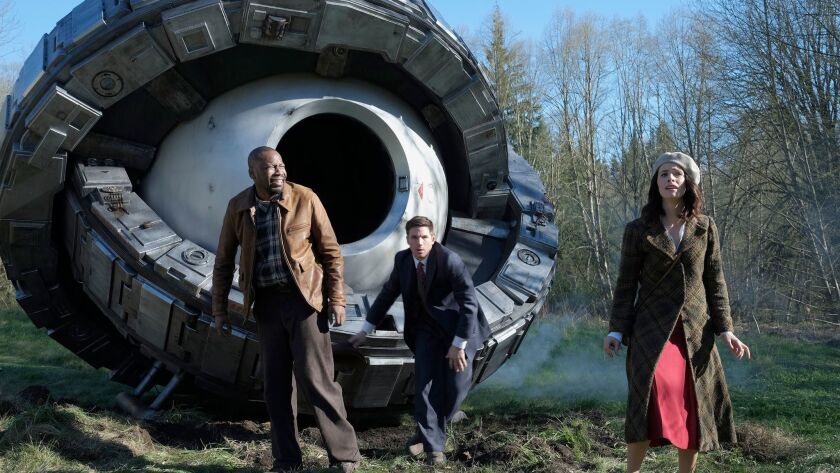 NBC's "Timeless," which the network canceled last month only to resurrect a few days later amid outcry from fans, will move production to California from Vancouver, marking the 12th TV series to relocate under the state's expanded tax incentive program that went into effect in 2015.
The science-fiction drama, starring Abigail Spencer, Malcolm Barrett and Matt Lanter, is expected to shoot its second season in the Los Angeles area. The California Film Commission said Thursday that the series plans to employ approximately 250 cast members, 220 crew members and 3,000 extras.
It said the series has been approved conditionally for $9.9 million in tax credits and is on track to spend nearly $40 million in qualified expenditures, which don't include compensation for "above-the-line" talent, like principal cast.
"Timeless" joins three other shows that moved to California from Vancouver — "Lucifer" on Fox, "Legion" on FX and the canceled "Mistresses" on ABC.
Other series to relocate to California under the program include HBO's "Veep" and "Ballers"; Showtime's "The Affair"; and Netflix's "The OA."
The state's expanded program took effect in July 2015 and is designed to lure more TV shows and feature film shoots to California in an effort to reverse the tide of runaway productions to states like Georgia and Louisiana that offer lucrative incentives.
"Timeless," which is produced by Sony Pictures Television, is expected to return next year with a 10-episode second season.
---