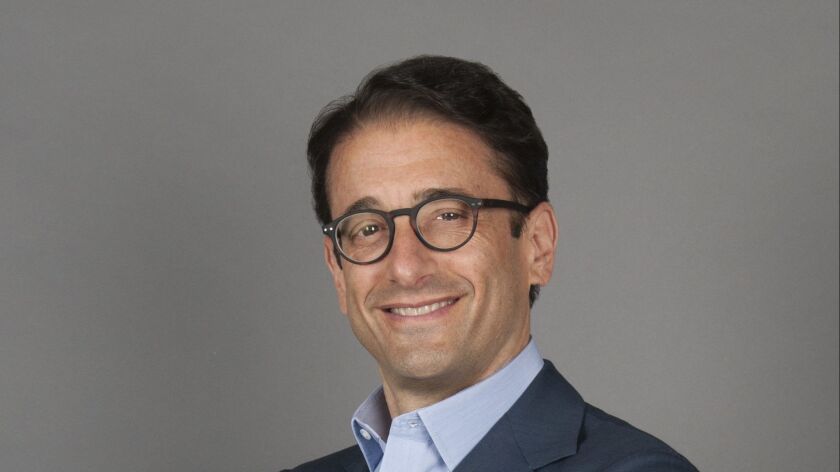 Longtime Warner Bros. executive Craig Hunegs, who played a key role in the Burbank studio's television and digital business strategy, is leaving his job after two decades with the company.
Hunegs — president of business and strategy for Warner Bros. Television Group and president of Warner Bros. Digital Networks — is stepping down at the end of the year, the studio said Monday. Warner Bros. has not named a replacement.
The veteran executive's departure comes six months after Dallas mobile giant AT&T Inc. completed its acquisition of the studio's parent company Time Warner Inc., renaming it WarnerMedia and signaling an ambitious digital video strategy.
Hunegs has led Warner Bros. Digital Networks since its launch in 2016. The unit's assets include the gamer-focused digital company Machinima, the new superhero video site DC Universe and the classic cartoon streamer Boomerang. Additionally, the digital arm manages Warner Bros.' investments in LeBron James' and Maverick Carter's Uninterrupted and Ellen Digital Ventures, a partnership with Ellen DeGeneres.
But WarnerMedia, led by John Stankey, has recently shut down many of its smaller streaming services, including the Korean drama channel Drama Fever and classic movie app FilmStruck, to focus on its larger online strategy. Meanwhile, Machinima is getting folded into AT&T's Otter Media portfolio.
AT&T is planning to launch a new subscription streaming service late next year, with shows and movies from Warner Bros., Turner Networks and HBO. The service is a key part of the company's plan to compete with Los Gatos-based Netflix and Walt Disney Co., which is preparing its own streaming offering for 2019.
Amid the looming changes, Hunegs decided it was time to move on, according to a person familiar with the matter who was not authorized to comment. He was not forced out, the person said. Warner Bros. did not say what the executive plans to do next.
Hunegs joined the Warner Bros. studio in 1997 as a business and financial affairs executive for the television division after working at the WB network. He earned several promotions before becoming president of business and strategy for the Warner Bros. Television Group in May 2013.
Warner Bros. Chief Executive Kevin Tsujihara, to whom Hunegs reports, praised the outgoing president in a statement: "His skills as a manager, a savvy deal maker and a hugely talented strategist have helped shape our future in the rapidly evolving television industry and been critical to the company's success."
---