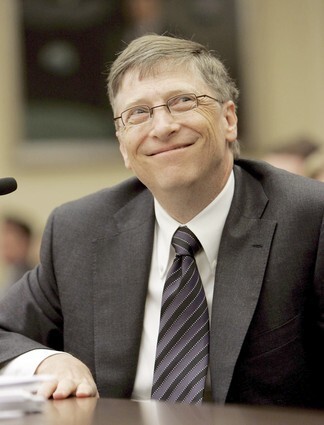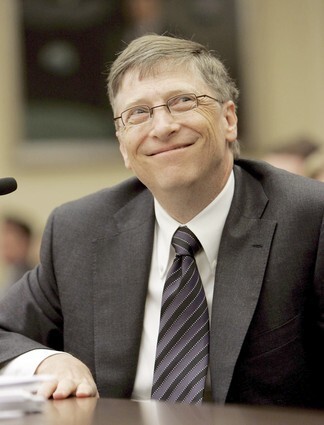 Gates testified about the role government can play in fostering innovation at private companies.
(STEFAN ZAKLIN, xx)
Microsoft Corporation Chairman Bill Gates testifies before the House Science and Technology Committee on Capitol Hill in Washington, D.C.
(STEFAN ZAKLIN, EPA)
Writer/producer Doug Ellin, Microsoft Product Manager Eric Gilmore, actor Jeremy Piven and producer Rob Weiss demonstrate Microsoft's new online service Office Live Workspace at Microsoft's NYC Lounge.
(Will Ragozzino, Getty Images)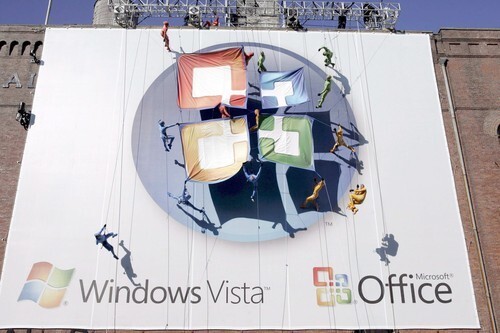 Sixteen aerialists perform as a live Human Billboard, launching the release of Microsoft Windows Vista and 2007 Microsoft Office by creating the two Microsoft icons seven stories above the ground in New York City.
(KEITH BEDFORD / EPA)
Microsoft CEO Steve Ballmer speaks at a press conference at the CeBIT technology fair one day ahead of the fair's official opening.
(DAVID HECKER, AFP/Getty Images)
Microsoft set the tone for the world's largest tech fair as Ballmer highlighted the US software firm to be greener.
(DAVID HECKER, AFP/Getty Images)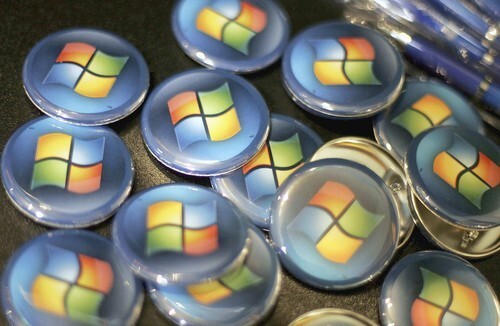 Buttons with the Microsoft logo are seen at a Comp USA store in San Francisco.
(Justin Sullivan, Getty Images)
Microsoft Chairman Bill Gates speaks to government officials and business leaders from Canada, United States and Latin America in Washington, DC.
(Alex Wong, Getty Images)